This is a sponsored post in collaboration with Bloggin' Mamas & Close5. I was compensated for my work & as always, all opinions are 100% mine!
Close5 is a new, free app (available for iPhone and Android) that lets you buy and sell items locally from your neighbors instead of strangers. The reason for the 5 at the end of Close is because they believe that everything we need should be available within 5 miles of us. Better for our communities and environment; I like it!
Everything is done on your phone, making it super convenient and fun. I already found a piece of furniture that I want :)
Once you've downloaded the app, it's a simple sign up process.
You can extend the map from 1 mile to 50 miles, and then you're on your way to buying and selling items! Snap a few photos of the item you'd like to sell or browse what has already been posted by others. The layout is clean and easy to navigate, with the option to chat within the app without disclosing your address, phone number, or full name.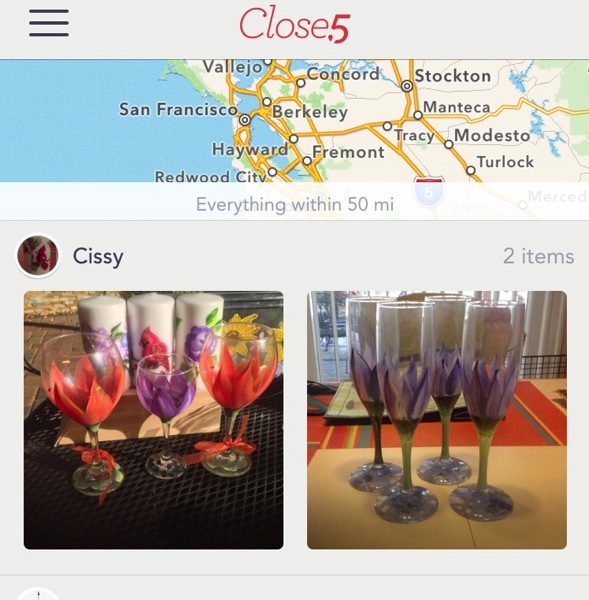 You are able to comment on items to ask questions or make an offer and the seller can quickly answer you. Everyone's profile is public, so you know who you are talking to/buying from/selling to from the beginning. No creepy anonymous emails here! On Close5, you can buy or sell anything from electronics to furniture to kids items.
Right now, Close5 is starting out and is mainly in the Bay Area. I know they will grow and expand to the whole US soon though!
Check out Close5 and tell me what goodies you score and how you like the app!
Get social and connect with Close5 here: