This shop has been compensated by Collective Bias, Inc. and its advertiser. All opinions are mine alone. #NewYearNewWater #CollectiveBias
In 2018, I've made a conscious decision to take better care of myself. Namely, working out more often and eating better. I've lost 8-9 pounds (depending on the day) and feel so much better physically. This means I've been drinking much less of my beloved soda! It's been hard to change my habits, but I've found that replacing soda with flavored waters helps. wanu water is WAter + NUtrients, get it? It has ZERO sugar, five naturally sweetened flavors, 10 essential nutrients, and only 10 calories per serving. 
wanu water has the essential nutrients B1, B3, B5, B6, B12, K, folic acid, biotin, fiber, and antioxidant vitamin E. Fiber helps you feel fuller longer which is great for your appetite. B vitamins are a natural source of energy, which I definitely need! On top of all of that goodness, wanu water is gluten free and vegan. I tried out the flavors Peach Passion, Kiwi Cucumber, and Watermelon Raspberry. I think Peach Passion is my favorite :)
As you can see, I'm finding my zen to breathe through those killer lower ab workouts! 
HIIT
As a busy mom of three, I have found that HIIT (high intensity interval training) workouts are my best friend. I can quickly get my heart rate up and burn lots of calories. They don't take much equipment (if any) and I can squeeze in a sweat session anytime I have a 15 minute block of time.
HIIT Workout
Here is one of my favorite HIIT workouts, feel free to pin it, save to your phone, or print it out!
You'll be more than ready for some wanu water after that!
I found wanu water at my local Albertson's, on the beverage aisle. It even listed enhanced water on the sign!
Grab a coupon for $1.00 on the purchase of any two (2) 16oz bottles of wanu water here! The coupon expires on 12/31/18.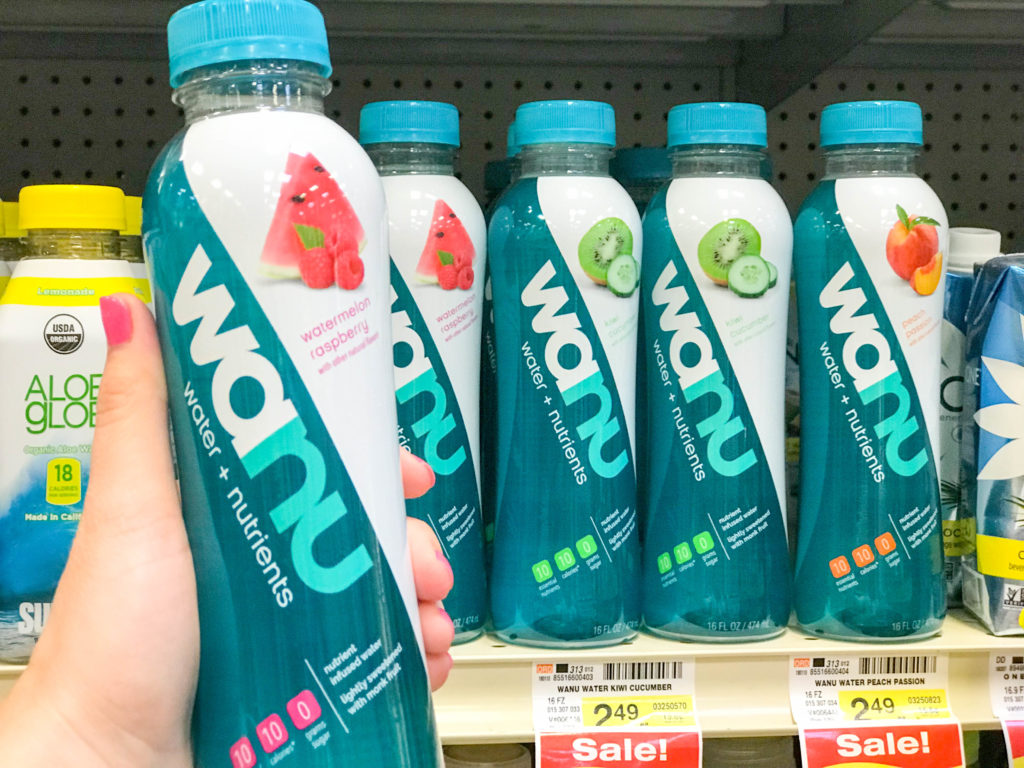 Have you tried wanu water yet? What's your favorite flavor? Let me know what you think! Here's to a healthier, happier 2018…let's do this!