We were hosted by the Hofsas House Hotel on our wonderful trip. All opinions are 100% mine. 
We LOVE to travel as a family! We're one of those multigenerational traveling families. We bring my mom along because she's the best and have such a fun time! I'm always grateful for another adult to help with our three daughters. Our last vacation was a road trip up to Carmel, California, the most perfect little beach town there ever was.
Lafayette Bakery
We have fallen in love with Lafayette Bakery, an authentic French bakery and bistro. Just look at the pictures to see why. They have every kind of French pastry or bread that you could ever want!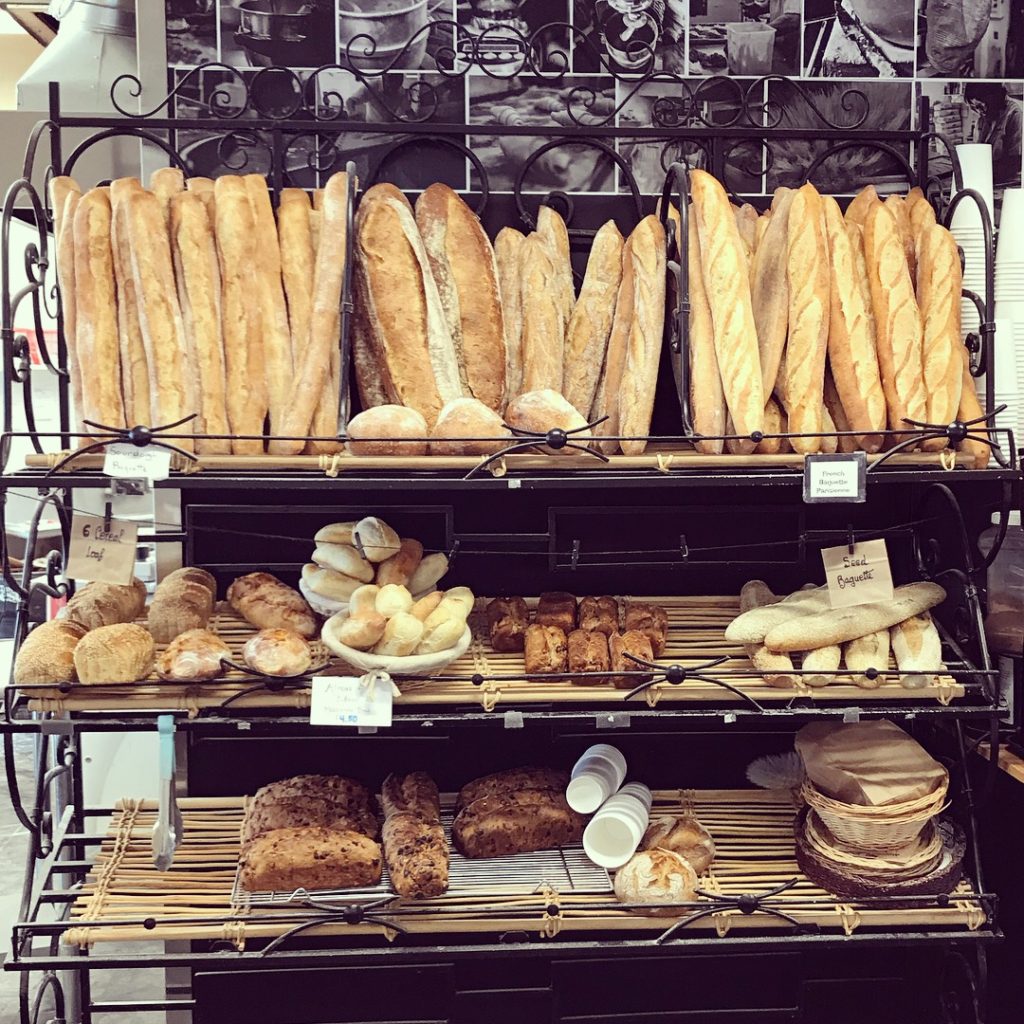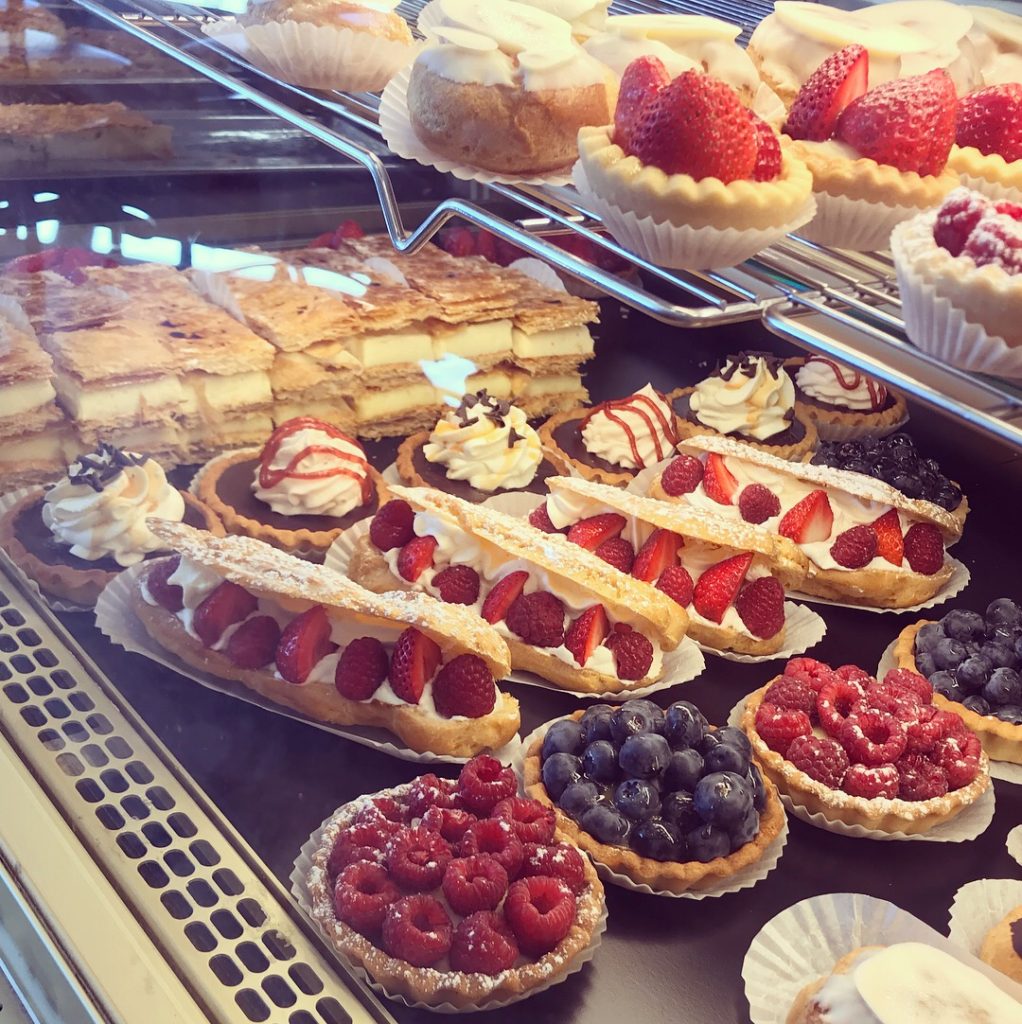 Hofsas House Hotel
Our home base for our trip was the Hofsas House Hotel. Families, especially if you're traveling with little ones, you have to check this hotel out! It is charming, warm, and inviting.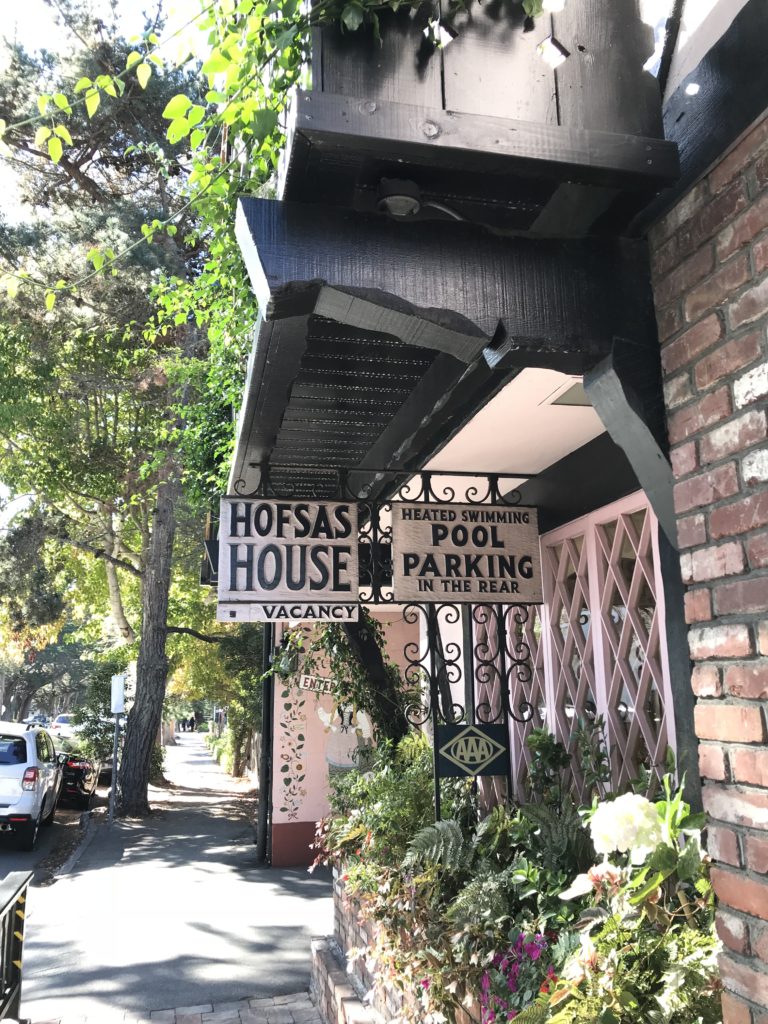 They have family suites with separate rooms so that baby can take a nap or kids can go to sleep earlier than the adults. Then the grown ups can do puzzles! We bought this one at Thomas Kinkade's gallery and it was so much fun to do. Poor Ada & Lola thought it was for them! My mom and I are puzzle obsessed.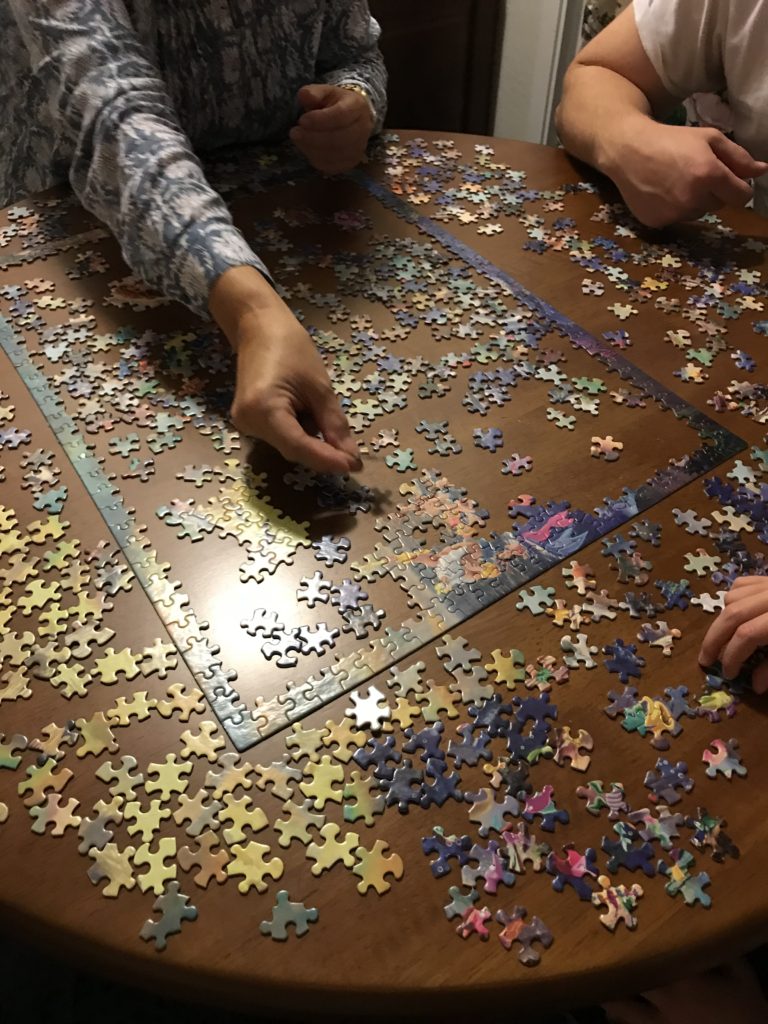 The pool is heated, so no matter what time of year it is, you can go swimming!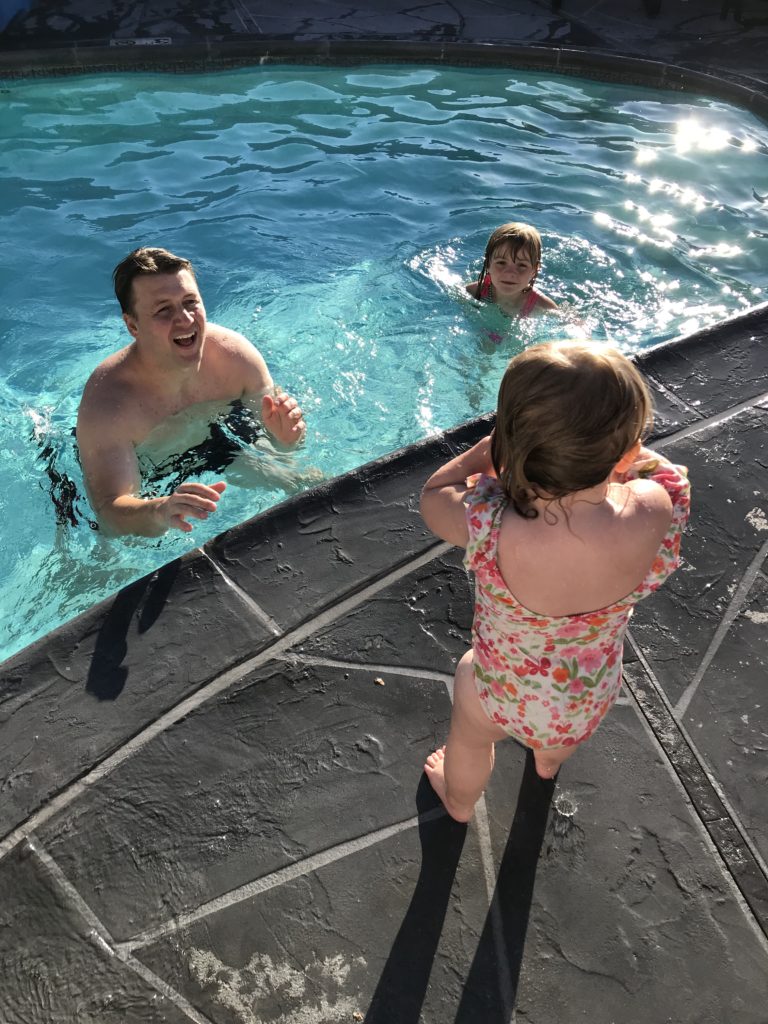 I even went into the sauna to warm up too. This is the picture where you can really tell that Junie has her Papa's nose :)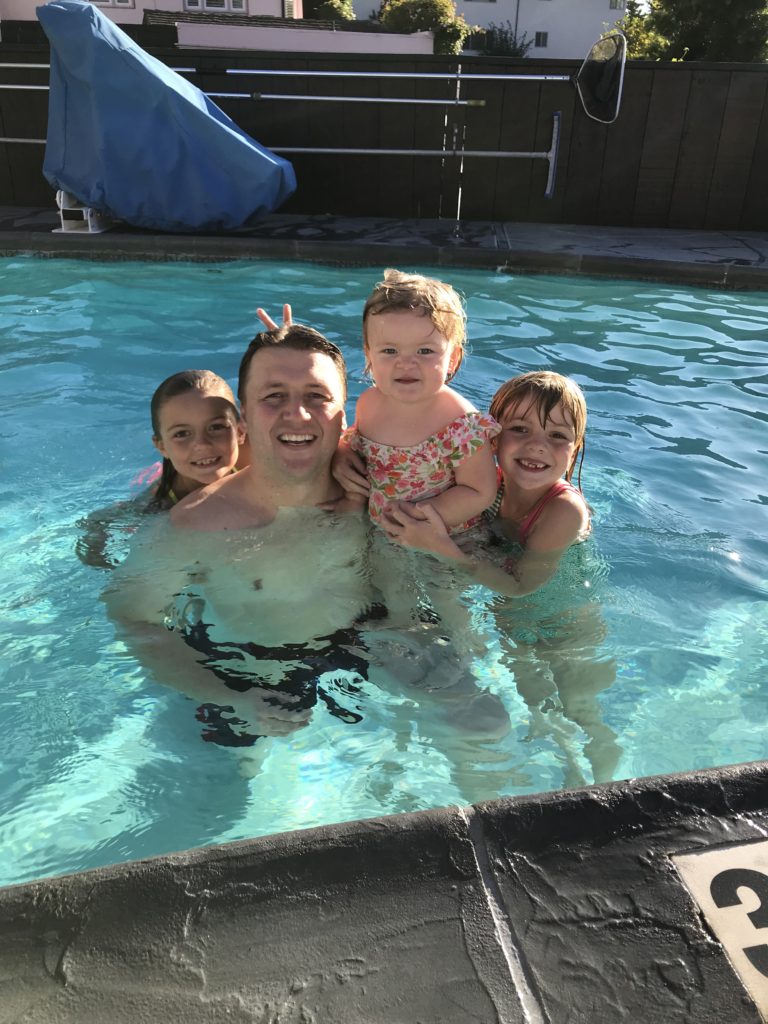 They have my favorite flowers, hydrangeas, blooming all around the grounds. Just gorgeous!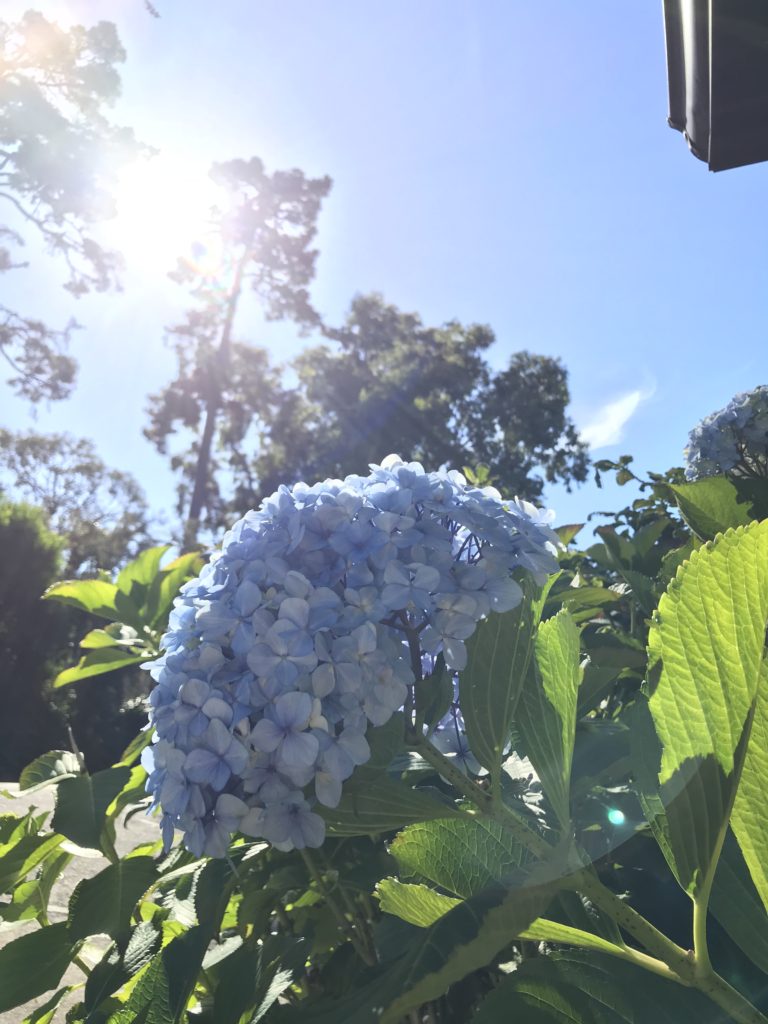 We got cozy by the fireplace at night :)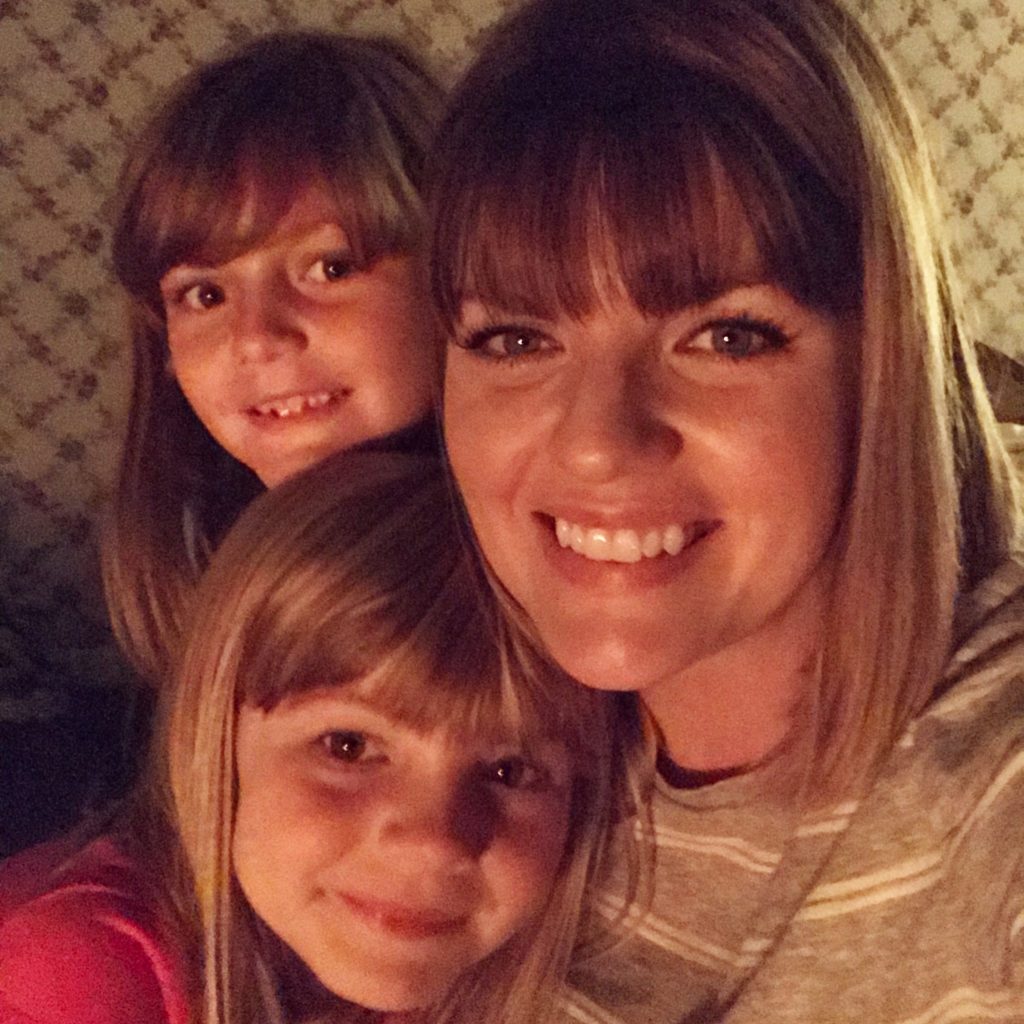 Lugano Swiss Bistro
And ate fondue at Lugano Swiss Bistro for dinner! It was delicious and we were SO full afterward. We had cheese fondue and then chocolate fondue for dessert.
The girls loved being so interactive with their food! It was a fun, family-friendly restaurant. Look at the size of that pepper mill! 
5th Avenue Deli
No trip to Carmel would be complete without going down to the beach. We ate our chicken curry sandwiches from the 5th Avenue Deli and then walked along the beach. My mom and I found a bunch of pretty beach wood for the built-in shelves in my new house!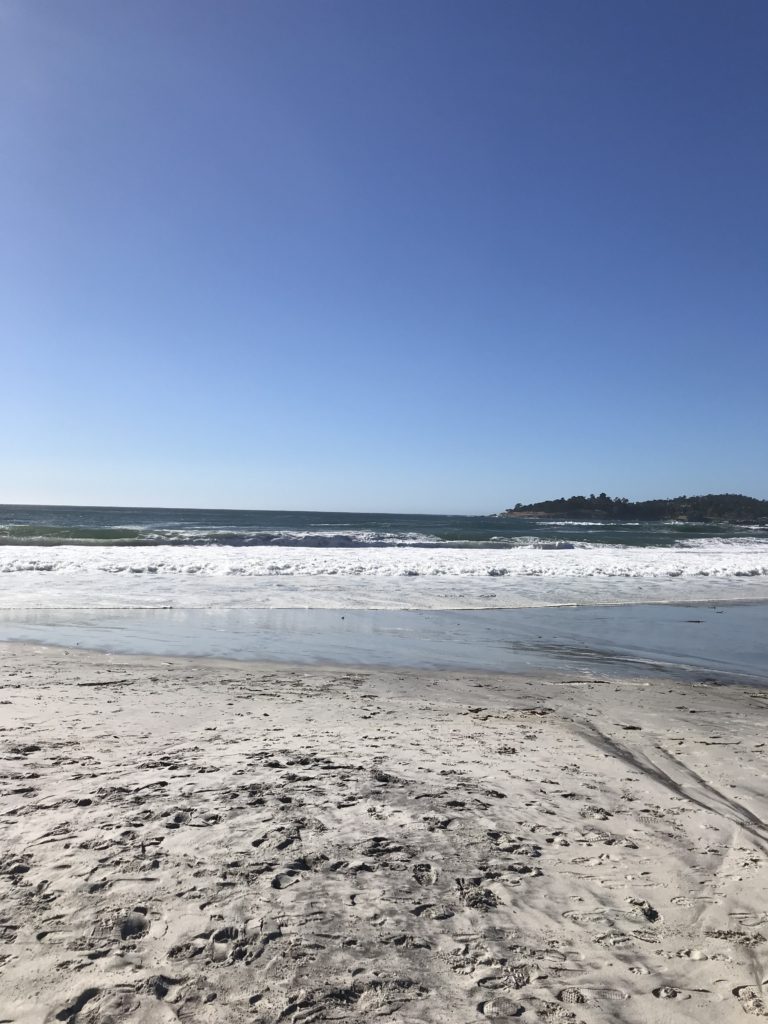 The perfect coastal getaway. Love you, Carmel…until next time!