Are you looking for the perfect hotel for your Disneyland trip?
Look no further than the Howard Johnson Anaheim, or as the regulars call it, HoJo Anaheim. Located on Harbor Boulevard, HoJo Anaheim has been hosting families on their Disneyland vacations since 1965! It is only an 8-minute walk to the front gate of Disneyland. I think it was less, but we didn't officially time it.
We had the best view of the fireworks and Matterhorn from our balcony! The rooms are renovated and clean with comfortable beds, microwaves, and mini-refrigerators for your use. HoJo Anaheim is close enough to Disneyland and California Adventure where you can come back in the middle of the day for naps or pool time. Speaking of pool time, their Castaway Cove pirate-themed playground is a children's dream! You currently have to make reservations for Castaway Cove to ensure social distancing. HoJo Anaheim is taking every precaution to disinfect, clean, and social distance. We felt very safe during our entire stay. One of our rooms was on the end of the hotel right by the freeway, but we didn't hear any road noise. Everyone slept soundly and peacefully! There is plenty of parking, and HoJo Anaheim is also within walking distance of many restaurants like Mimi's Cafe, Panera Bread, McDonald's, and Starbucks.
HoJo Anaheim Discount Code
HoJo Anaheim has given me special discount codes to share with you! When you make your reservation using this link, if you are a Disneyland Legacy Pass holder, you can get a 20% off! Use Corp code: 1000025935 (You will show the legacy pass on your app at check-in.)
If you are not a Legacy Pass holder, you can get 15% off! Use Corp code: 1000022077 when making your reservation through this link.
Awards Received by HoJo Anaheim:
Eight-time national winner as, "Best For Families in U.S." – TripAdvisor.com
Most Comfortable Hotel Beds in U.S. – Travel + Leisure Magazine
Hotel of the Year – Howard Johnson Hotels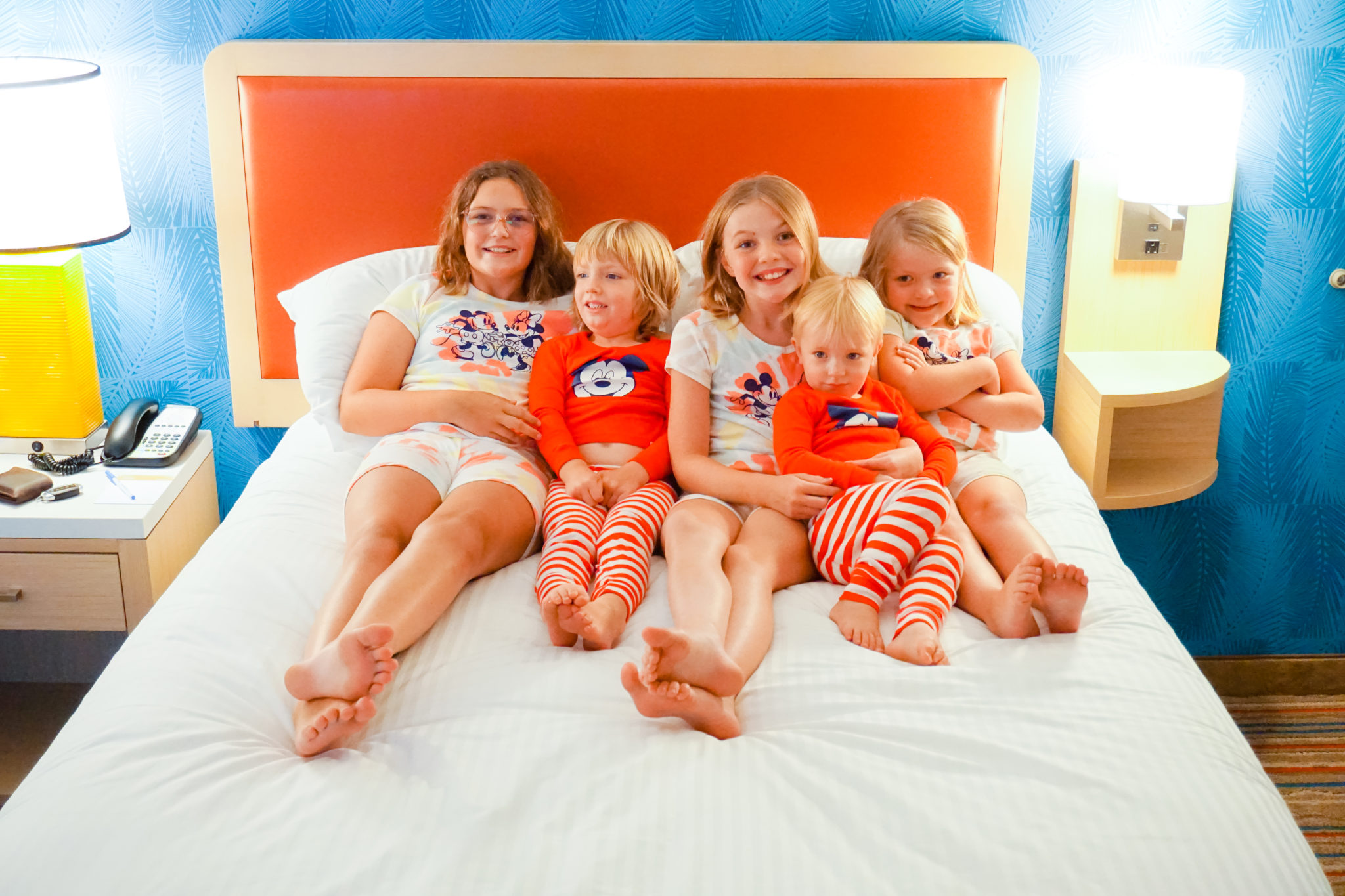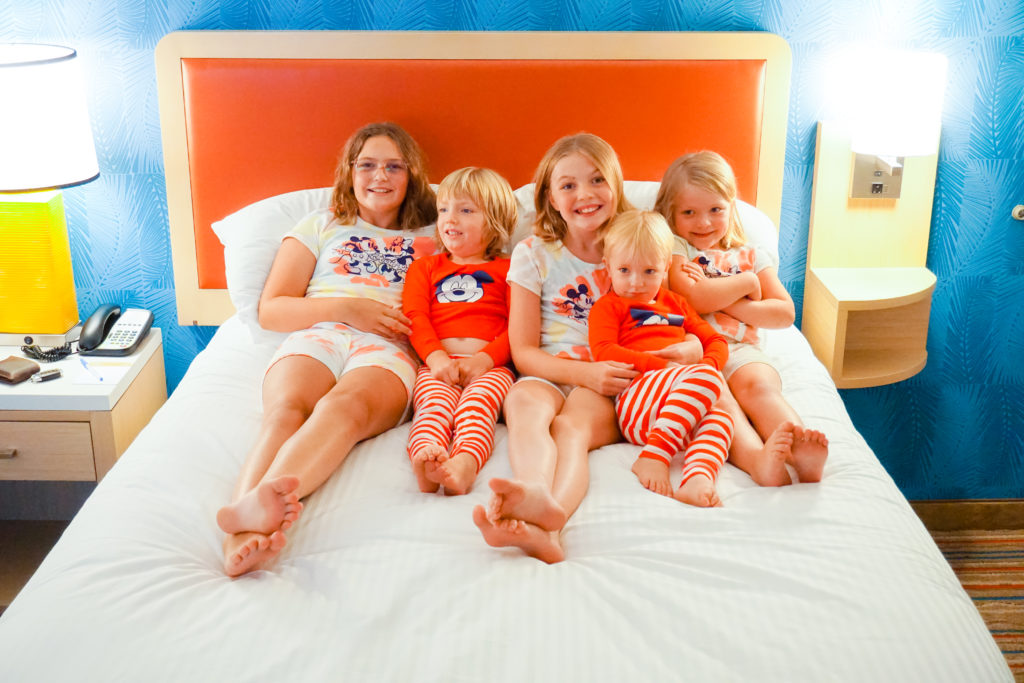 Have you ever stayed at the HoJo Anaheim? If not, I hope you consider staying there for your next Disneyland trip. We will be returning soon to use our third day on our CA 3-day pass!
Get an Extra Day Free to experience it all when you purchase your tickets with Get Away Today. When you buy a 5-Day Disneyland® Resort 1-Park per Day or Park Hopper® Ticket, you'll just pay the 4-Day gate price. That's a $20 savings per ticket – and a whole extra day of fun for FREE! Get the deal here.