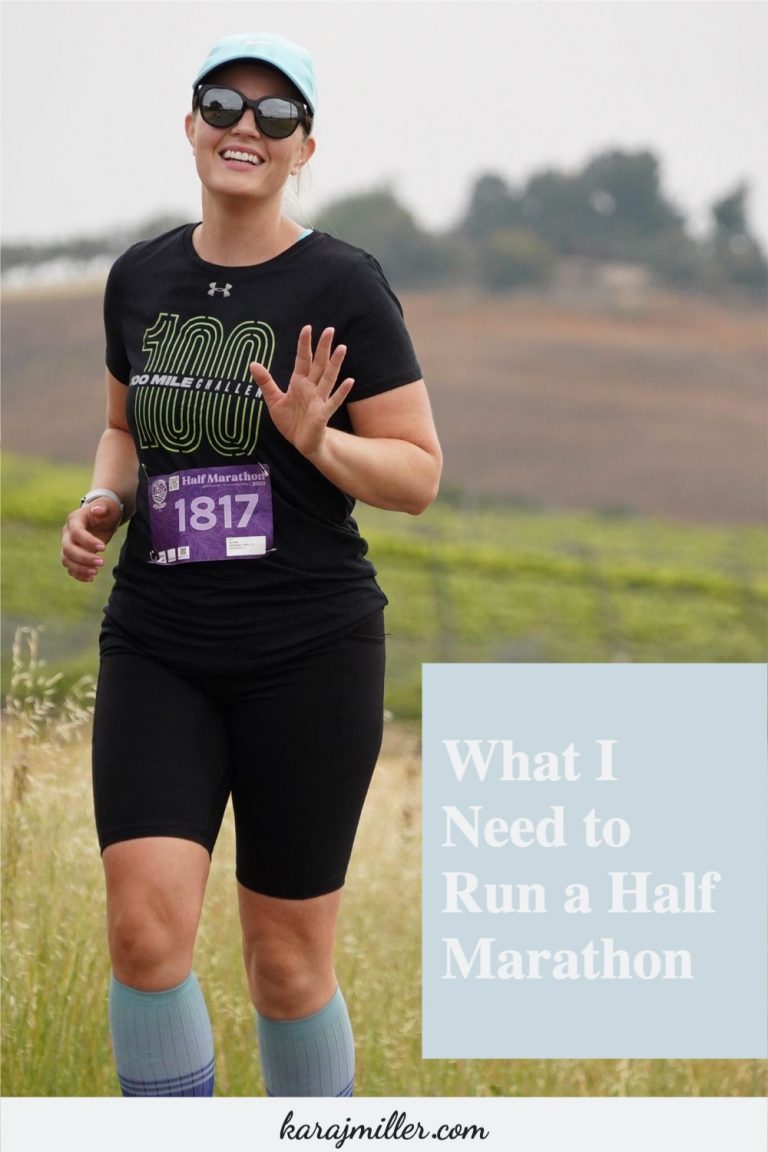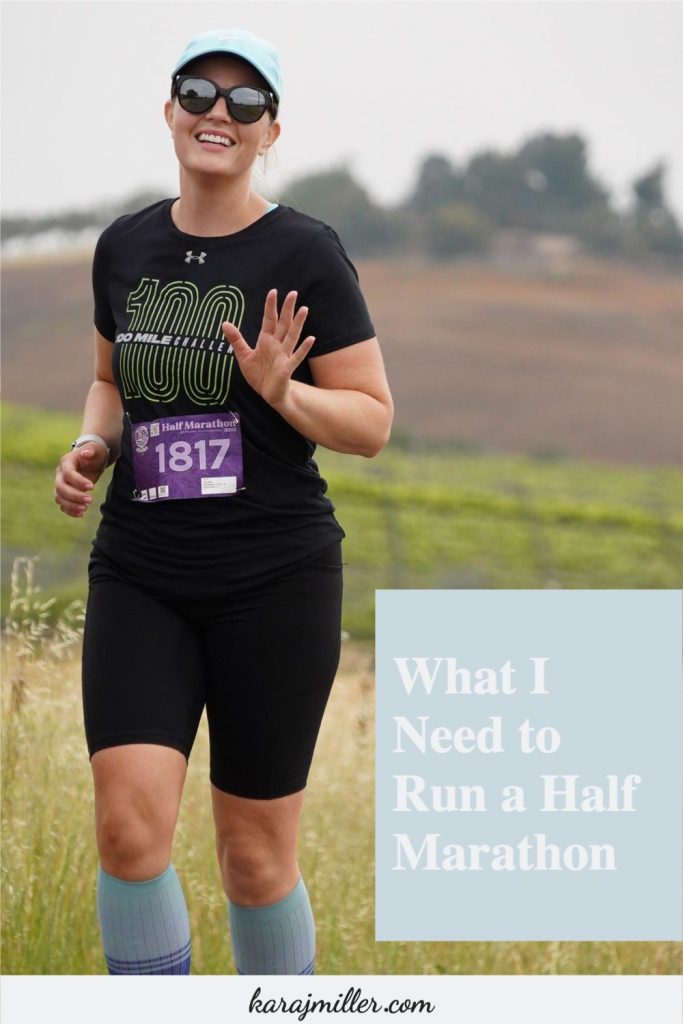 This weekend, I ran my third half marathon! I have been training for it since January, but then we got sick with Covid in April. I didn't know if Matt and I were going to be able to run the half marathon. We worked so hard to train with our longest training run being 8 miles, and then the last 2-3 weeks of our training were non-existent! We were just resting, trying to get over Covid, and getting winded going up the stairs. I was uncertain up until the morning of the race when our alarms went off. I asked Matt, "Are we really doing this?!" He said yes, and that I'd regret it if I didn't. He was right! Coming off Covid and not feeling 100% was not ideal, but that is life. Something will always come up and there will always be an excuse. We did it and I am SO proud of us! Our official time was 2:36. Matt pulled me along the first 10 miles and I pulled him along the last 3. We finished together – such a great feeling!
Here are links to everything I need to make a half marathon a good run
Oakley Sunglasses – light enough to run with on my hat when it isn't bright, don't slip off my head or nose
Nike Hat – keeps hair and sun out of my face, has a sweatband that absorbs, breathable and light
Sports Bra – I have had this Moving Comfort sports bra for years, and it keeps the girls in place better than anything else I've tried!
Samsung Galaxy Watch – keeps track of my distance & pace so I don't have to carry my phone
Under Armour Shirt – I got mine from a running challenge and it's my favorite for long runs
Shorts – long, hidden drawstring, & no chafing!
Flip Belt – the perfect thing for carrying snacks
Shot Bloks – taste amazing (linked my fav flavor, strawberry) and keep you going!
G2G Bars – pretended like it was a Snickers bar
Brooks Adrenaline Shoes – my favorite (I have very high arches)
Superfeet Insoles – I take out the insoles in my Brooks and put these in instead
Compression Socks – always wear my Pro Compression socks on long runs
Sunscreen – the only thing I wear on my face
Body Glide – Matt swears by this stuff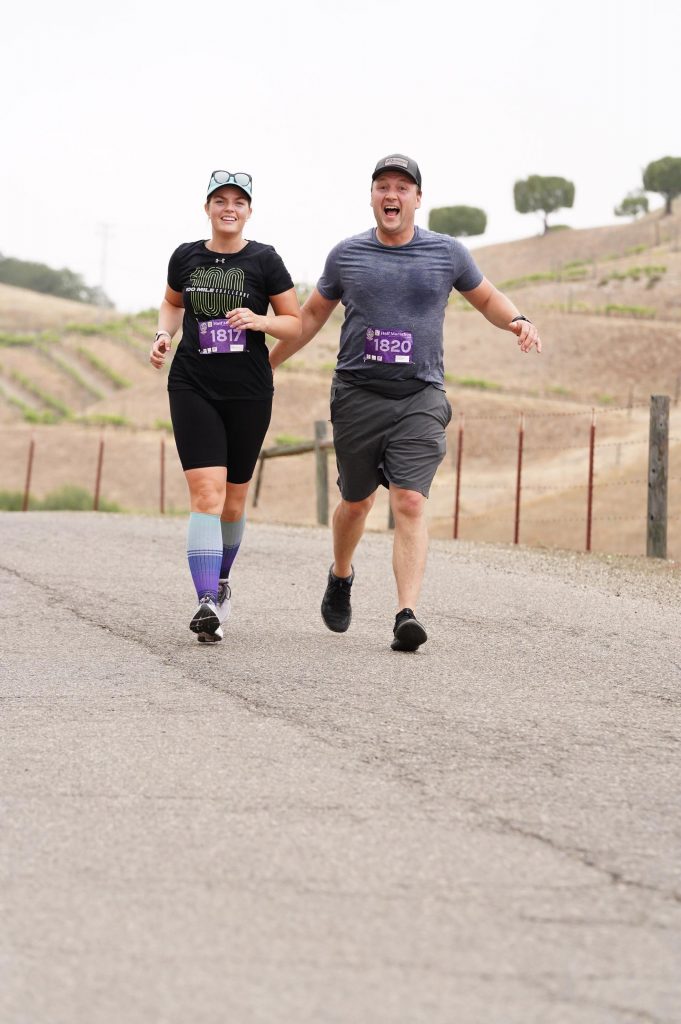 The recaps of the first time I ran the Santa Barbara Wine Country Half Marathon are here and the second time is here. If you want to run it with us next year, here are 6 Reasons You Should!