I am SO excited to be running the Santa Barbara Wine Country Half Marathon for the second time next month!! It's the first and only half marathon I ever trained for and run so it definitely holds a special place in my heart.
This will be Matt's first half marathon!! It has been so fun to train with him and I can't wait to run this race with him.
Here are 6 reasons why I think you should join me and run on May 9th:
1. The Scenery
You can't beat running by lavender fields, vineyards, golden hills, and through the beautiful towns of Santa Ynez, Los Olivos, and Solvang. It feels like running through a movie set!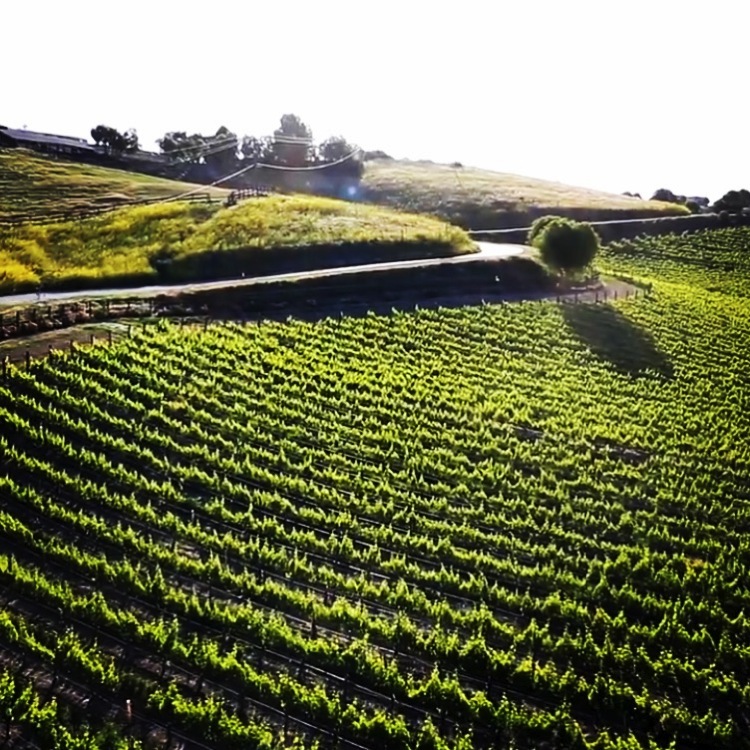 (picture courtesy Destination Races) 
2. Mother's Day Weekend
While running, I kept thinking of my babies. At the halfway point, Matt met me with them at the flagpole in Los Olivos and it energized me! I thought, "If they can see their mom doing something this hard, then they will believe they can do it too." I can't wait until they are old enough to run it with me! Matt lifted Ada over the fence and she crossed the finish line with me…talk about a wave of emotions!! It is the perfect race to have on the Saturday of Mother's Day Weekend to celebrate mothers, women, and daughters. Oh, and the wonderful men in our lives that made us mothers :)
Many of the Destination Races offer a full weekend of exciting activities, like the Welcome Reception at the new Alma Rosa tasting room in Buellton! I can't wait to go and check it out.
3. The Medal
You know some people say they just run races for the bling? Well this race is for them. It has a really nice medal and it feels good to have around your neck after 13.1 miles! It's large enough to be a coaster for a wine glass, so there you go. The medal is different every year, so I'm excited to see what it's like this year!
4. The Quirks
Is there another race where you get to run by a buffalo mama and her baby?! Residents yelling "God Bless America" while waving a giant American flag at the end of their driveway?
5. The Volunteers
At every water station, volunteers called us by name. It was so motivating to hear people say, "Go Kara! Good job Kara!" as I ran by.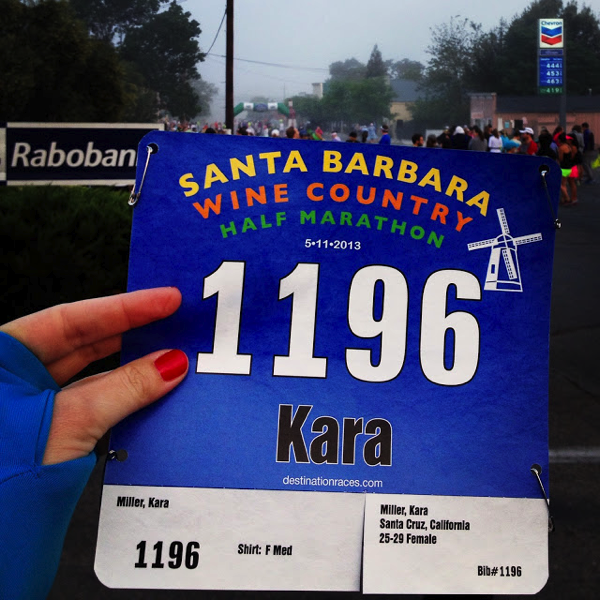 6. Location, location, location!
Santa Barbara County is one of the most beautiful places on earth! Yes, I know I am biased because I grew up here and reside here now. We have it all: temperate climate, beaches, hiking, great food, history, friendly people…come visit, run with us, and see for yourself!!
Destination Races provided me with two discounted registrations. As always, all opinions are 100% mine.