June just turned six! We had her birthday party at Rockin' Jump since it was a hot day (85 degrees) and mama still has the covid exhaustion! We are all healthy and negative but the energy has yet to return. Needless to say, the kids all had a blast and the birthday girl only had one meltdown at the very end so I'd call it a success! June heard her big sister Ada talking about fairies and wanting a fairy party for her birthday in December, so naturally she wanted a fairy party for her birthday :) Here are all of the supplies I bought for her fairy party on Amazon! The kids loved the wings, wands, sparkle tattoos, and light-up flower crowns. The butterfly garland is so beautiful that I hung it up in June's room across her curtain rod!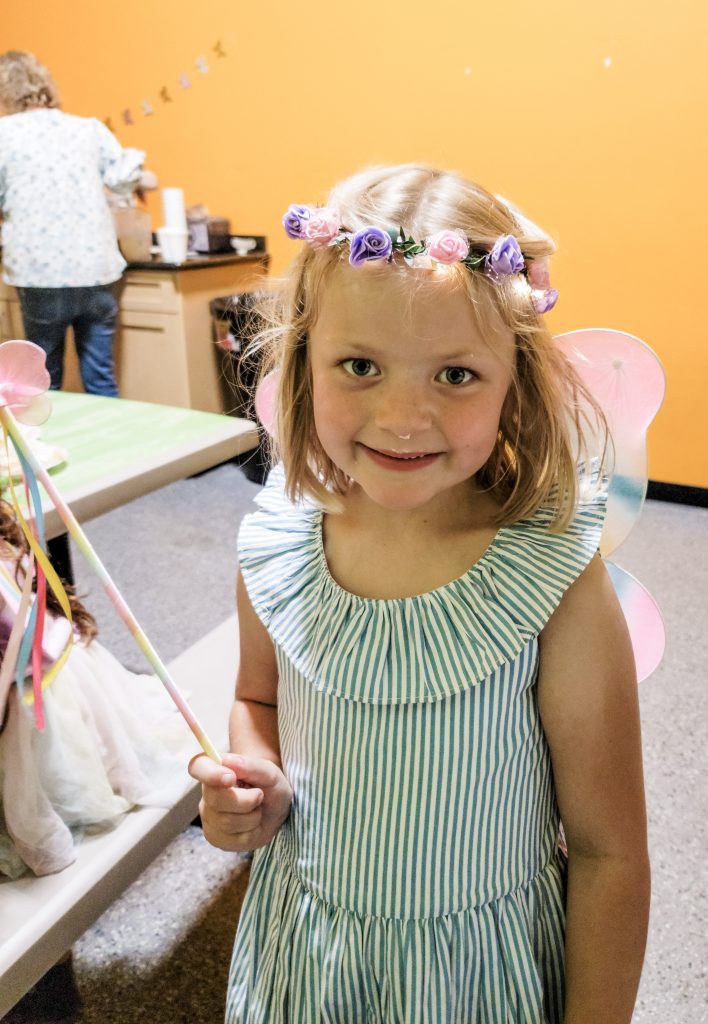 Supplies You Need for a Fairy Birthday Party
Temporary sparkle tattoos – so many fun choices
Fairy plates & napkins – not the exact ones I bought (they're sold out) but equally beautiful
Fairy wings & wands – birthday girl chose rainbow but you could get any color
Light-up flower crowns – they can flash or be on constant light
Fairy Party Balloons & flower garland – we put the flower garland on a table, the balloons blow up easily with an included straw
Butterfly garland – now hanging in Junie's room!
June's Party Dress – on sale from J. Crew and perfect for a party, she wore shorts underneath for jumping on the trampolines
The happy birthday fairy with some cupcake frosting on her nose!