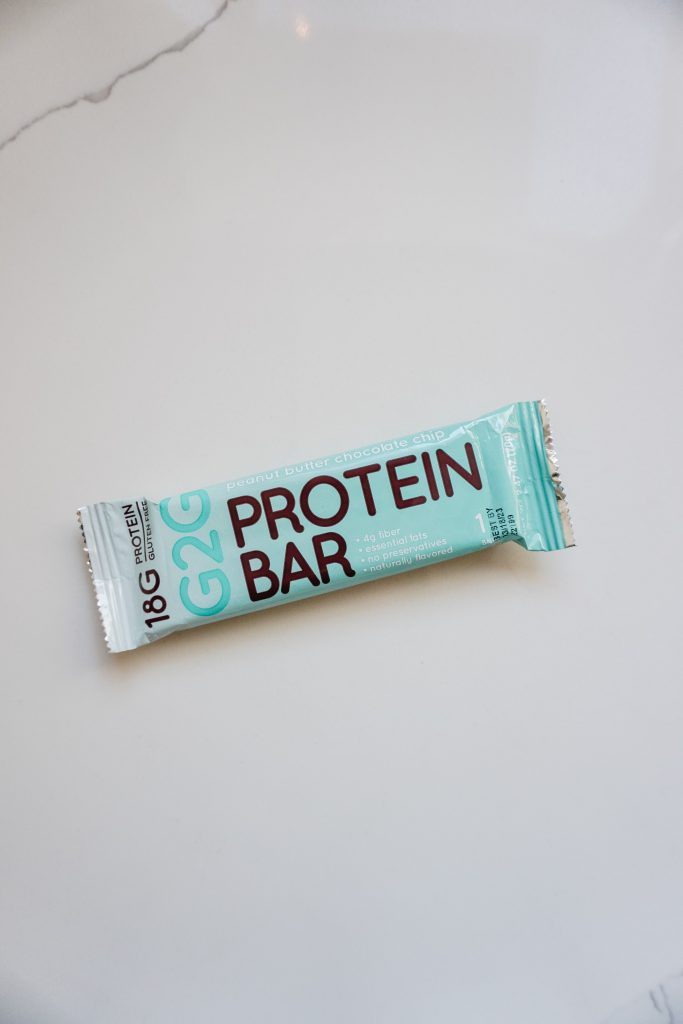 Why I love them:
G2G protein bars taste amazing (see June's review in the video below)
they don't have any preservatives
they don't have any artificial ingredients
each bar has 18 grams of protein
and 4 grams of fiber
they are gluten free
and are soy-free
they are a great meal replacement if I need to grab a quick lunch on the go
did I mention that they are delicious?
Get 15% off G2G Protein Bars
I have a code for you to get 15% off your order! To order, click my affiliate link here and choose the type you want. When you check out, use code KARAJMILLER and you'll get 15% off!
I made a little video for you to see what they look like, which G2G protein bar flavors I like the best, and a cameo from my daughter who loves them too.
I have tried many protein bars in the past that leave me wanting. These ones have everything I am looking for. They are filling, don't have a chalky texture, and they have good ingredients in them. I love that you keep them in the refrigerator because biting into one tastes like a cookie dough treat! They will stay good for 8 months in the fridge and 1 month outside of it. If you want to freeze them, they will last for a whole year!
Have you tried G2G protein bars before? Let me know which flavor is your favorite!