We took a mini vacation up to Avila Beach last week thanks to Matt's aunt & uncle! Thanks you guys!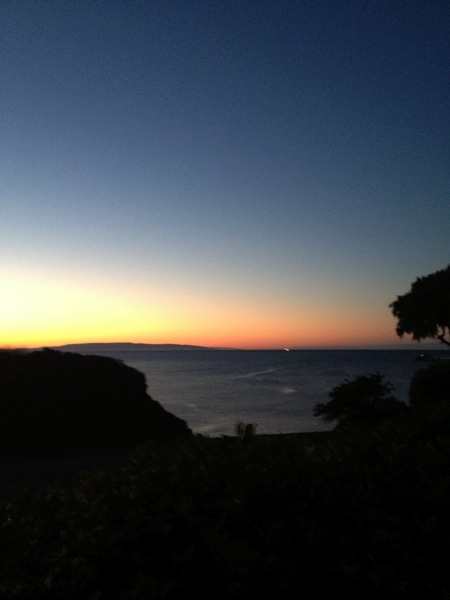 The girls and I had a blast exploring the property while Papa was at work. San Luis Bay Inn would be perfect for a family reunion!
It was perfect because I cleaned my house and then we left. So when we came back on Friday night it was all ready for Ada's bday party on Saturday morning because these two little loves couldn't destroy it :)
We were so excited to have a little getaway at our favorite beach. It was so beautiful because it was freezing cold and the moon was full. We are used to being there at least once a week in the summertime so this was a really nice change of pace.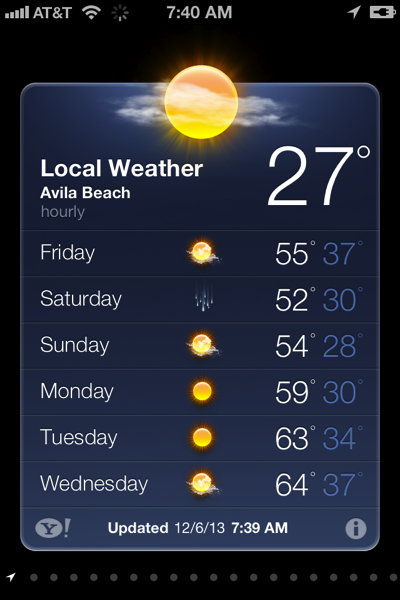 One night, my mom came up and met us at the new Ocean Grill for dinner. I shared the filet and scallops with my mom. The filet mingon was good, but none of us were impressed with the scallops. For the price, it was very surprising that no bread or salads were served.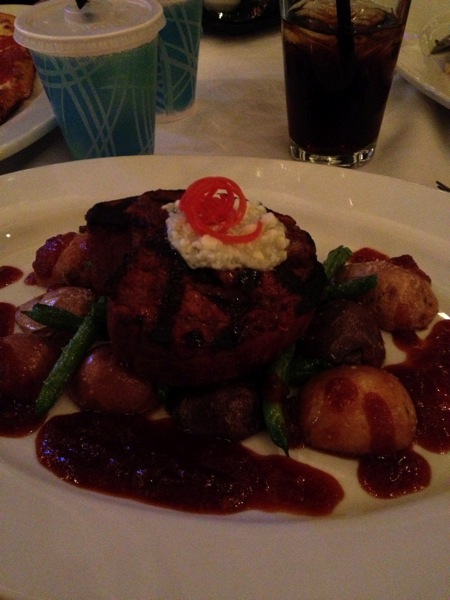 The day we checked out, the girls and I went to lunch with Matt at Firestone Grill then headed to the Mac store to see if the keyboard on my lappy can be cleaned. Short answer – no. Not unless I want to spend tons of money.
I asked Ada if she had any change and she goes, "I'm just a kid!" Then I said, "Well you usually have a nickel in your pocket or something." Then she came over and showed me her empty pockets.
Me in Apple drinking Dr. Pepper…which is what was spilled on my keyboard by a certain 2-year-old.
Pottery Barn at Christmastime is one of my most favorite things! Ada really took a liking to that fluffy bird ornament. And Lola thought that the basket was for a baby to sleep in :)
We love Avila & SLO…so happy that they're in our backyard!