Last month, I turned the big 3-0! Pretty cool. I found this book in a cute little British shop in Santa Barbara & felt it was appropriate and hilarious.
As I was looking at it, a man walked over and picked up the 70 one. He said he was going to a friend's 70th birthday party soon and thought it would be a good gift. He said, "You're 30?" I said, "Almost!" His wife then said, "Oh, that's depressing. You're so young!" I've had a couple of comments like that regarding 30, so that's cool. I guess I'm still young? What's in an age anyway?! Birthdays are an excuse to celebrate and eat cake :)
Thank you to everyone who made my birthday wonderful! I am so grateful for my family and friends. They're the best.
We went out for dinner to my favorite Japanese restaurant, Hama Sato. Lola got in some quality singing & snuggle time with Nana :)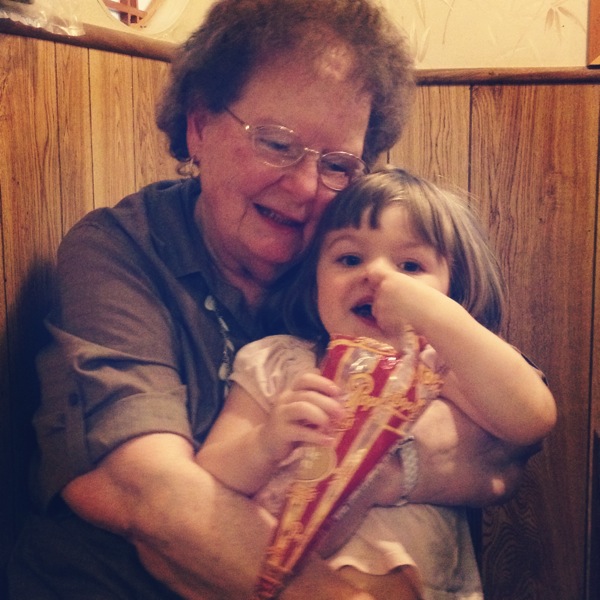 My mom got this chocolate cake from Spencer's, the baker from Madonna Inn now makes his cakes there. SO GOOD!
My sister, Lindsay, sent me this adorable print of a black lab! Maverick loves it & I have it up on our mantel right now. Still need to frame it.
My Uncle Devin gave me this loooovely planter for my herbs! We give each other gag gifts for our birthdays.  As you can see, Lola is not a fan! The alien is in the backyard and I totally scared Matt with it one night :) I giggle every time I go pick some herbs…so creepy!
I was also treated to a massage thanks to my best friend! She dropped the masseuse off at my house and Matt put the kids to bed while I relaxed. It was wonderful :)
Picture with Ada on my 30th! Lola was busy throwing a fit on the ground…it was bedtime ;)
I love when my birthday correlates with Conference weekend. I was born on Conference weekend so it makes it fun. My cousin, Jennie had her boy, Nixon this Conference weekend and he's adorable! Weighed 9 lbs. just like miss Ada did.
Selfies at Nonnie's with my firstborn: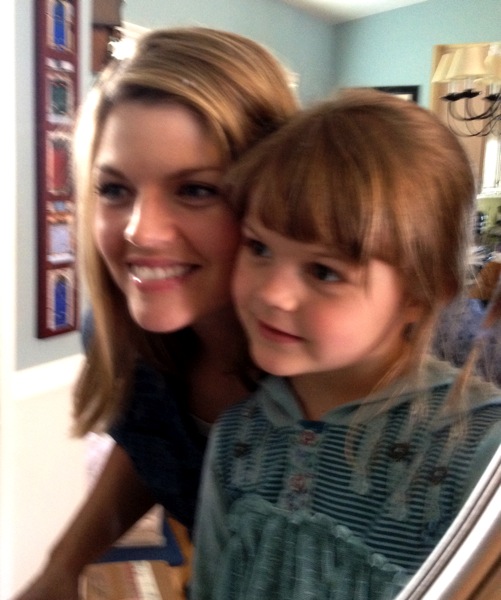 I love Ada's pictures from her Conference packet: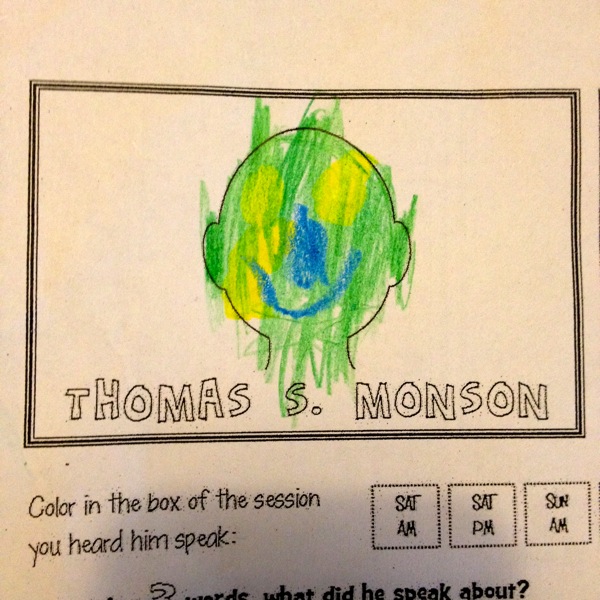 I made this using my favorite painting of Christ by Minerva Teichert and my favorite quote from Russell M. Nelson's talk:
Saturday night while Papa went to the Priesthood session with the Young Men, we had a girls' night with Nonnie. We ate out at Boonie Thai…love their food! Ada sported her Conference crown there :)
After my friend, Katie, posted that their kids have a tradition to watch Conference in laundry baskets, I thought we'd give it a try with our girls. It helped them stay focused and quiet for a little while!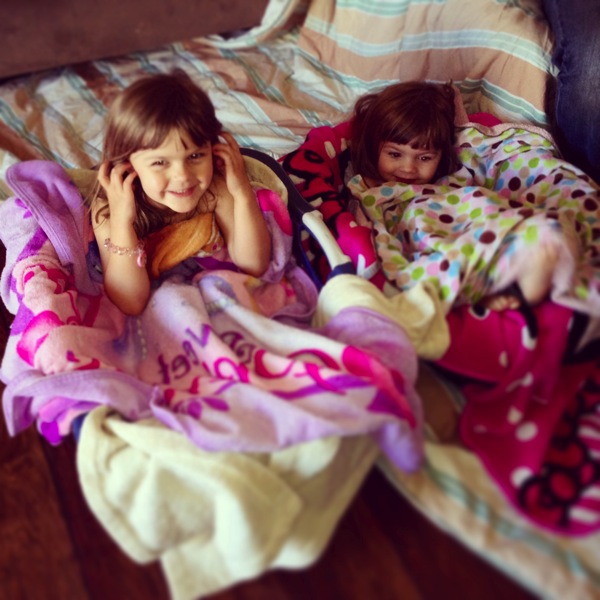 Matt & I took a trip to Monterey that weekend that I can't wait to share! We also just got back from Utah for my cousin's wedding. April was an epic month!!