These are perfect little healthy balls of goodness you can snack on all day long. When I first gave one to my daughter, Ada, she said, "Cake!" Now she calls them bon bon which is French for candy. Her Papa taught her that one!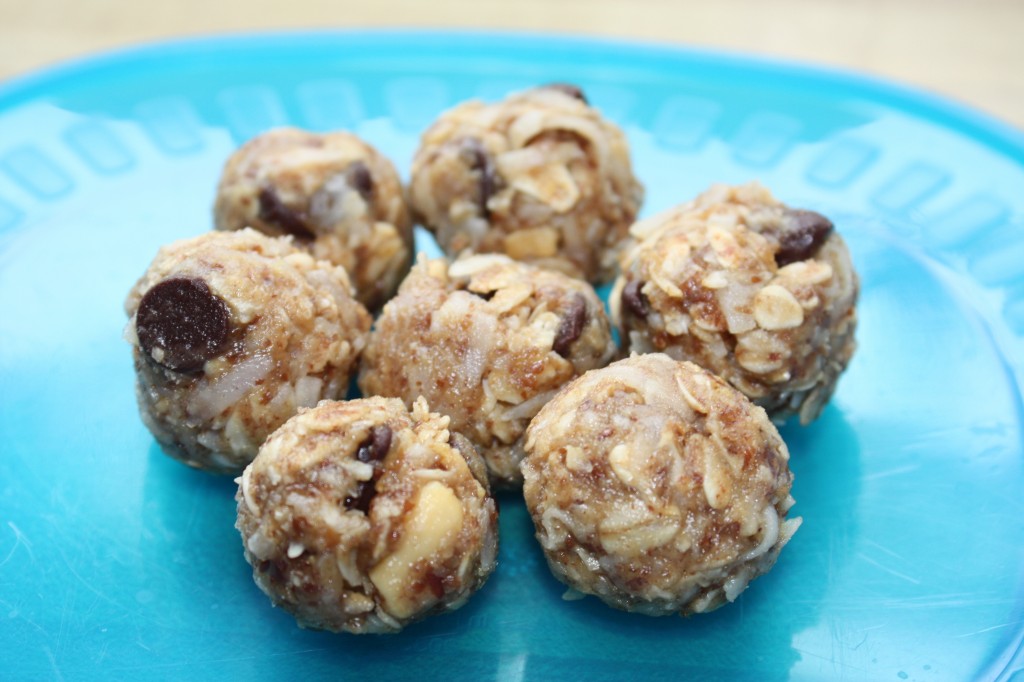 In fact, as I uploaded these pictures, Ada came up and exclaimed, "Bon bon!" So I went and grabbed one out of the fridge for her. And one for me too.
These are the healthiest bon bons around!
Update for 2019: we have made these countless times over the years! Today is the first day that Ada, age 9, made them all by herself. They are a staple in our house!
Healthy Bon Bons
These are the perfect healthy snack to keep in the fridge for snack time!
Ingredients
1

cup

oatmeal

1/2

cup

peanut butter

1/3

cup

honey

1

cup

coconut flakes

1/2

cup

ground flaxseed

1/2

cup

chocolate chips

1

tsp

vanilla
Instructions
Mix everything above in a medium bowl until thoroughly incorporated. Let chill in the refrigerator for half an hour. Once chilled, roll into balls and enjoy! We have also skipped the chilling step and rolled into balls. It's stickier to work with but can be done! Store in an airtight container and keep refrigerated for up to 1 week.