On Valentine's Day, this beautiful bouquet of endives arrived at my door! California Endive Growers sent them to me, and I couldn't have been more pleased. Thank you so much!! I made this salad with some them, and decided that I'd make a chicken salad to eat the rest of them with. It was a fabulous idea…you should definitely try it!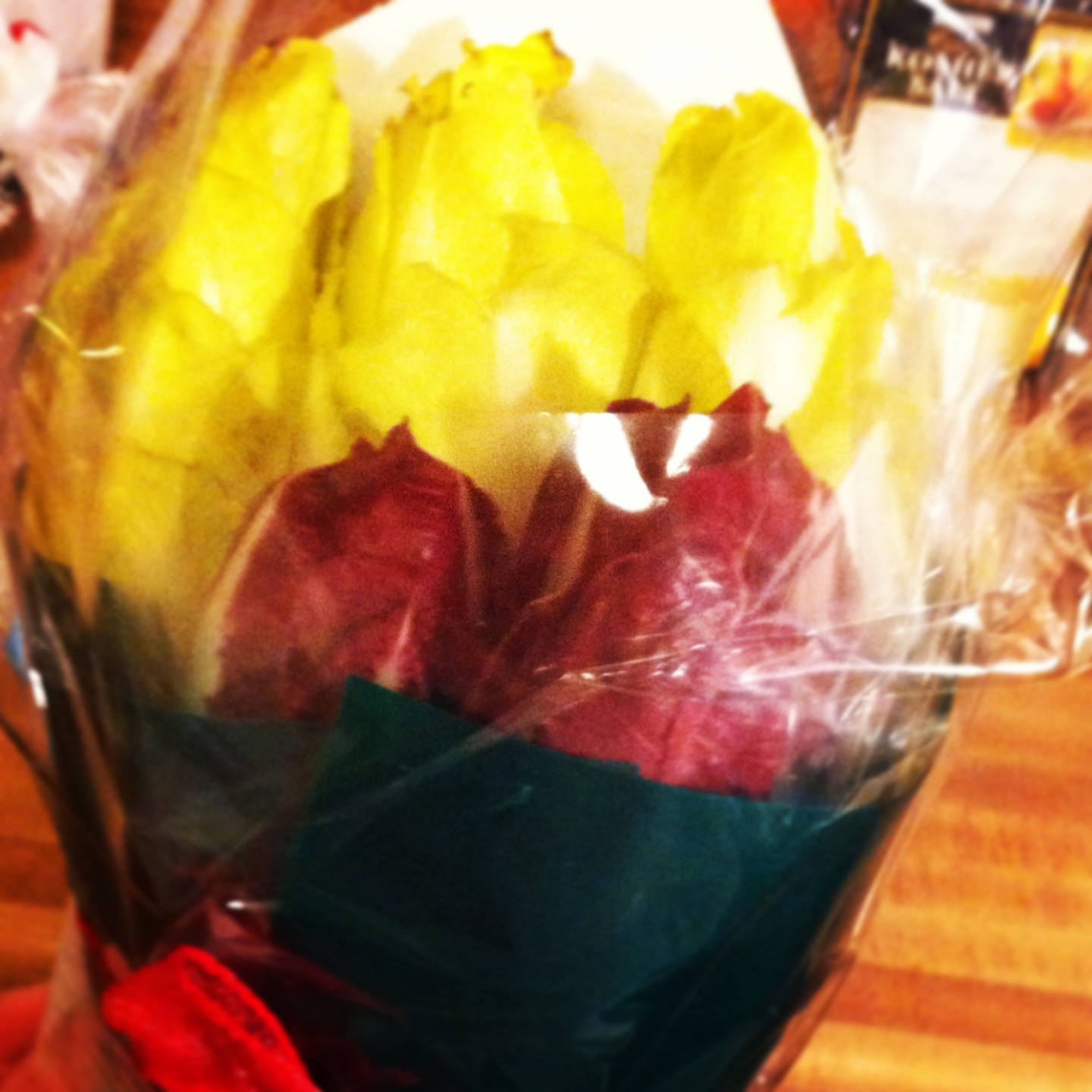 The endives are already the perfect little utensil. Just scoop some salad in, and eat the whole thing! You can be like Gene Wilder in Charlie & The Chocolate Factory when he drinks the tea and then eats the dandelion cup and saucer :)
Chicken Salad Endive Cups
Ingredients
4

cups

cooked chicken

cubed

1

cup

chopped celery

2

teaspoons

grated onion

1

cup

seedless red grapes

sliced in half

1/2

cup

sliced almonds

2/3

cup

mayonnaise or Miracle Whip

Juice of half a lemon

more to taste

1

teaspoon

salt

1/8

teaspoon

pepper
Instructions
Combine chicken, celery, onion, grapes, and almonds in a large bowl. In a separate, small bowl, whisk together the mayo, lemon juice, salt, and pepper. Pour dressing mixture over the salad and fold in until all of the ingredients are coated. Spoon chicken salad into individual endive leaves and arrange on platter. Serve & enjoy!