I participated in an Influencer Activation on behalf of Influence Central for AVEENO® Eczema Therapy. I received product samples as well as a promotional item to thank me for my participation.
This month is National Eczema Awareness Month! My husband struggled with eczema as a child and both of my girls have had nasty flare-ups. I remember taking Ada to the doctor when she was just a year old, asking what this rough skin was on my baby's usually soft skin? I was given a prescription for a steroid cream and hated the thought of putting something so strong on my baby's skin.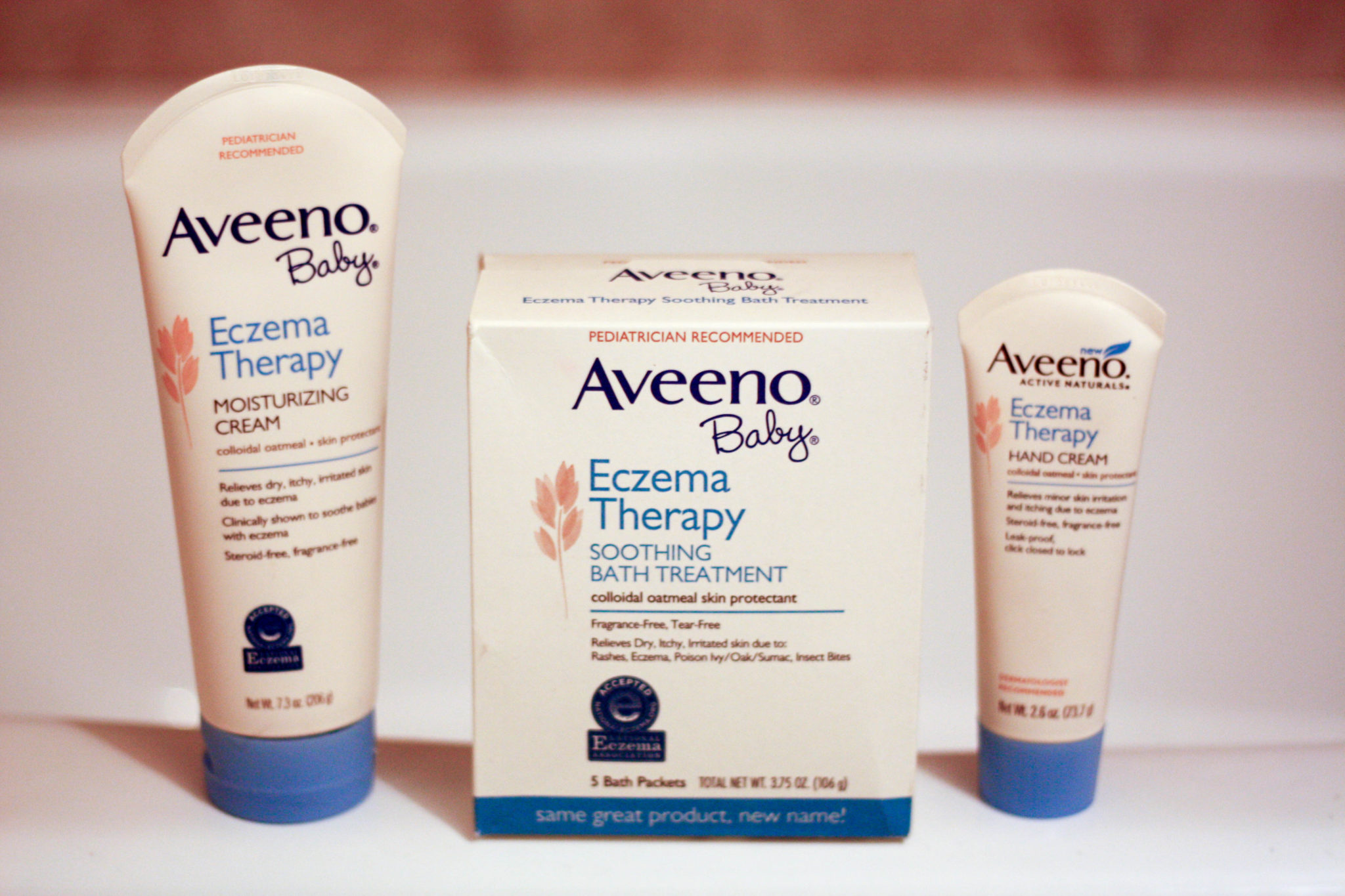 Enter AVEENO® Baby Eczema Therapy products! They are recommended by dermatologists and pediatricians to help soothe your baby and child's skin. They are clinically shown to help soothe and calm the four symptoms of eczema: itch, roughness, dryness, and irritation.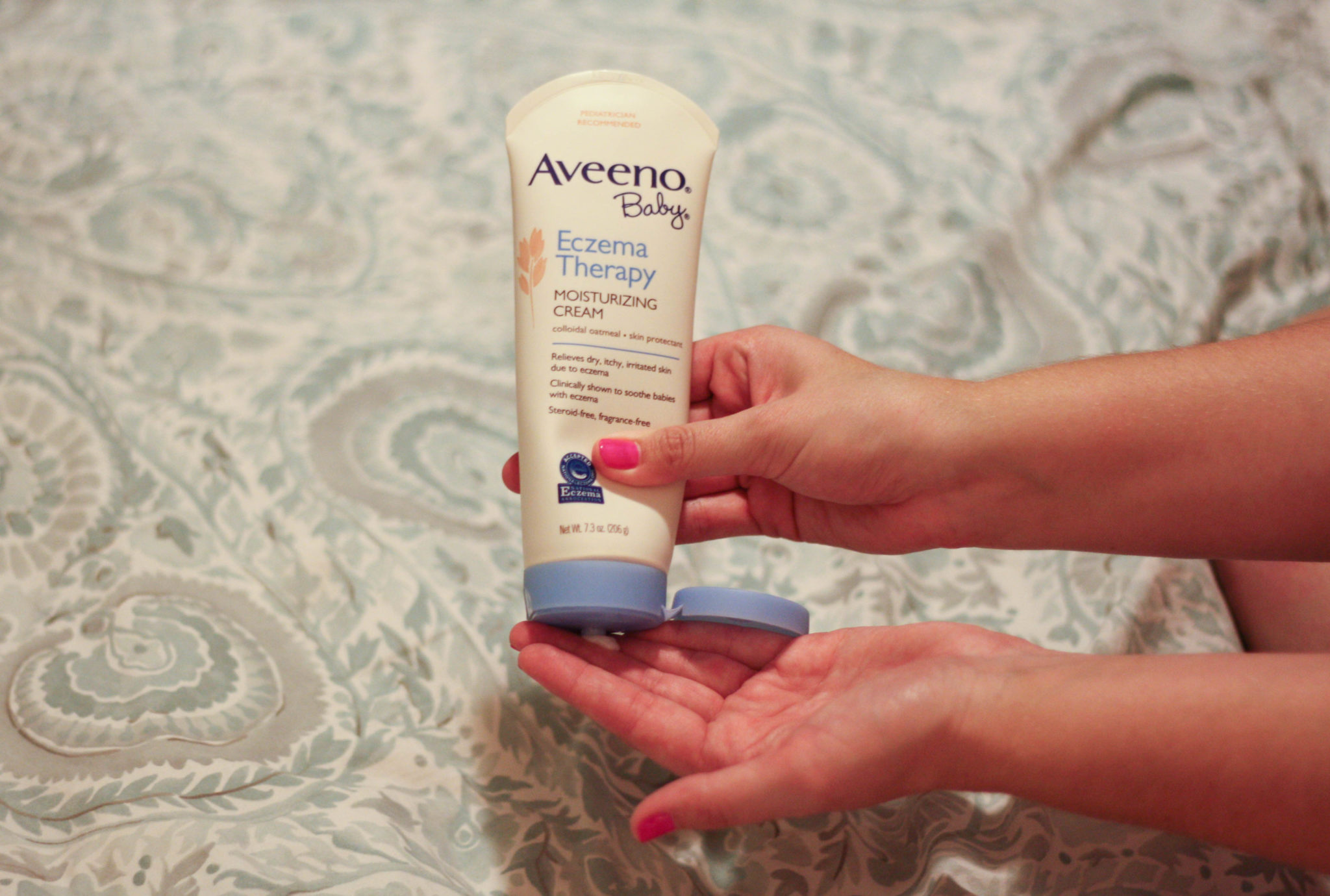 There is no "cure" for eczema, and no telling what sets it off. I lowered Ada's dairy intake and that did seem to help, but she still gets rough patches on her skin out of the blue. Symptoms of eczema can be managed though, and I notice a difference when I stay on top of moisturizing her skin after bath time.
I love that AVEENO® Baby Eczema Therapy lotions are fragrance-free, steroid-free and hypoallergenic. We have used some lotions in the past that I was always itching (ha) to wash my hands immediately following applying it to my girls because the smell was so strong.
I remember taking soothing oatmeal baths when my siblings and I all had the chicken pox. Thanks to modern medicine, my daughters will never have to deal with that awful sickness! I still have scars from having it in 3rd grade. AVEENO®'s soothing ACTIVE NATURALS® Colloidal Oatmeal packets help sooth the effects of eczema and my girls had fun mixing it in their bath. Immediately after getting out of their oatmeal bath, they could be heard commenting on how soft their skin was :)
If you or any of your loved ones suffer from eczema, I can't recommend AVEENO®Eczema Therapy enough!