I am a Sweat Pink Ambassador and was sent this product to try and review. As always, all opinions are honest & 100% mine.
When it comes to supplements and refueling, I have pretty much no idea what to use. I usually have a glass of chocolate milk after a good, long run. Big vitamin stores scare me and I leave all of that up to my husband. He likes talking with the employees and is all into the latest and greatest protein or glucosamine drink. So this is me: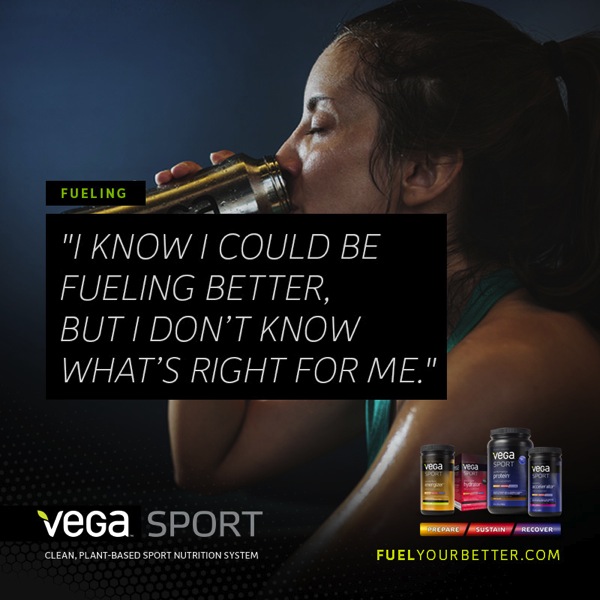 Vega Sport's Fuel Your Better movement is helping people like us to see how you can better fuel and optimize your workouts!
I was extremely excited when Vega Sport offered to send me some recovery accelerator! I love the idea of not being as sore after a workout and recovering quicker.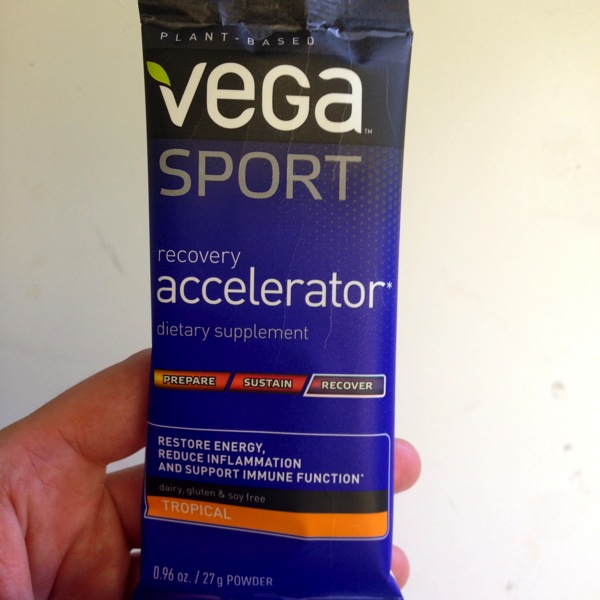 The powder is completely plant-based and tropical flavored. You mix it into 1 1/2 cups cold water and drink immediately after your workout.
I was really surprised by the flavor! Reading plant-based made me think it would taste like, well, plants. That was not the case! It's like a watered down mango pineapple juice. I liked it all except for the last sip. No matter how much I shook and mixed it, there were always some bits at the bottom that I couldn't drink.
I'm still trying to master the mirror selfie…I may have been distracted by a cute little two-year-old coming in the door :)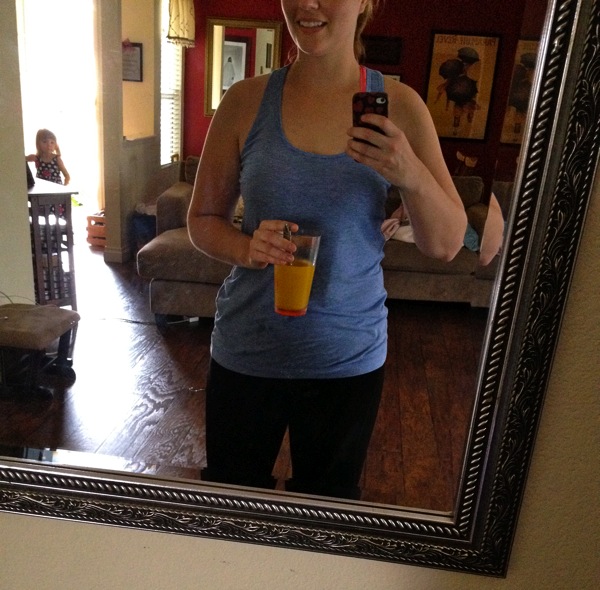 I have a really sensitive stomach, so I was worried about how the drink would affect me. I found that if I drank it and made sure I got some food in my stomach afterward I was fine. If I only drank the recovery drink and didn't eat anything for a couple of hours, I'd start to feel woozy.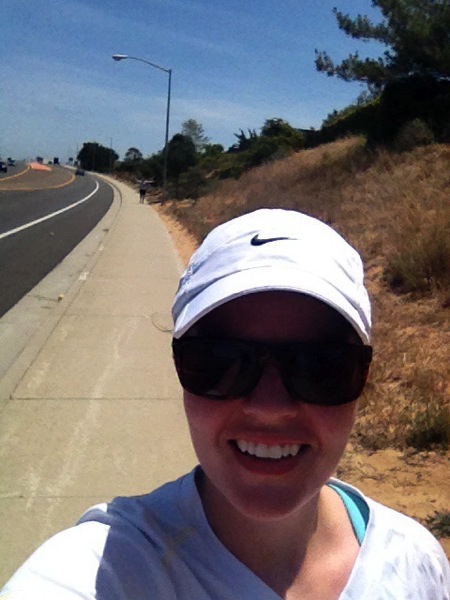 The best part about Vega Sport's Recovery Accelerator was that it actually made me less sore after a workout! Especially one where I sprint to smoke my husband at the end ;)