For Easter, we had a spiral cut ham. It didn't come with a glaze packet, so I made this up. Evidently you're supposed to get hams that are not pre-cut, as they will retain their moisture better than one that is already sliced.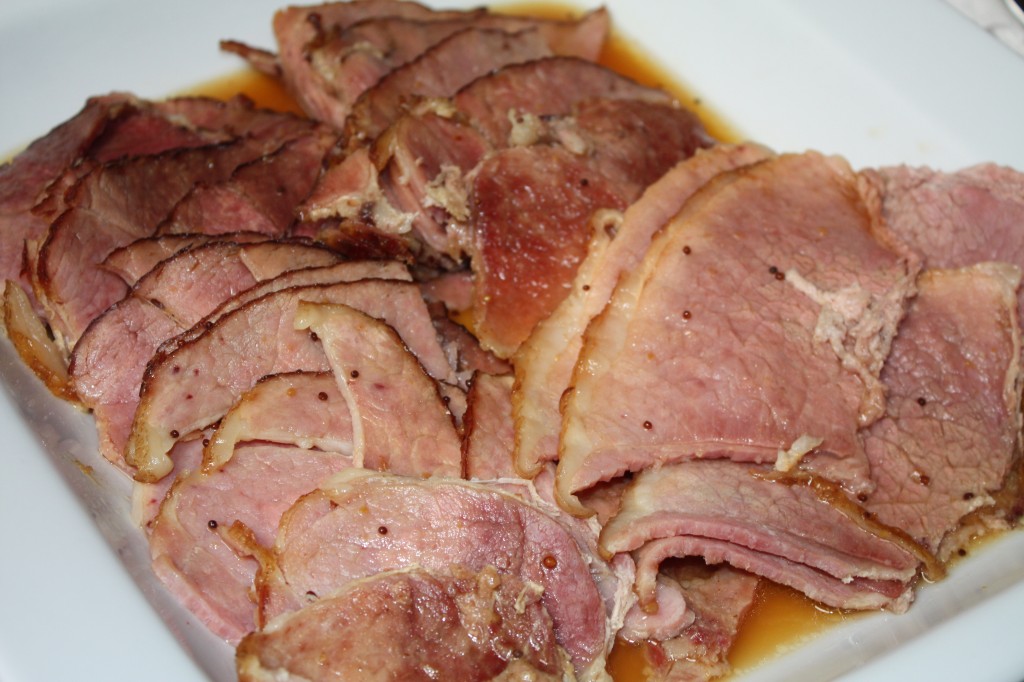 This glaze was perfect with the ham…a little sweet, and a little tangy. And I had all of the ingredients on hand. Major bonus!
1 cup firmly packed light brown sugar
1/4 cup prepared mustard (I used half dijon and half stone ground)
2 tablespoons apple cider vinegar
Combine all ingredients in a bowl. Pour over ham, cover with foil, and cook in oven as directed.