I love that my girls are getting older and enjoying the holidays more. With Halloween around the corner, Lola has been practicing saying trick-or-treat. It usually ends with her just yelling, "CANDY!" She's basically got it down :)
We decided to make some JELL-O JIGGLERS Monsters and it was so much fun! It couldn't be any easier. Just add boiling water to the JELL-O mix and refrigerate. We used Lime & Orange flavors, then picked out a bunch of different sizes of containers to put our Monsters in. Little bowls, plastic containers, and such. The small guys are my favorite!
Lola's Scaaaary Monsters: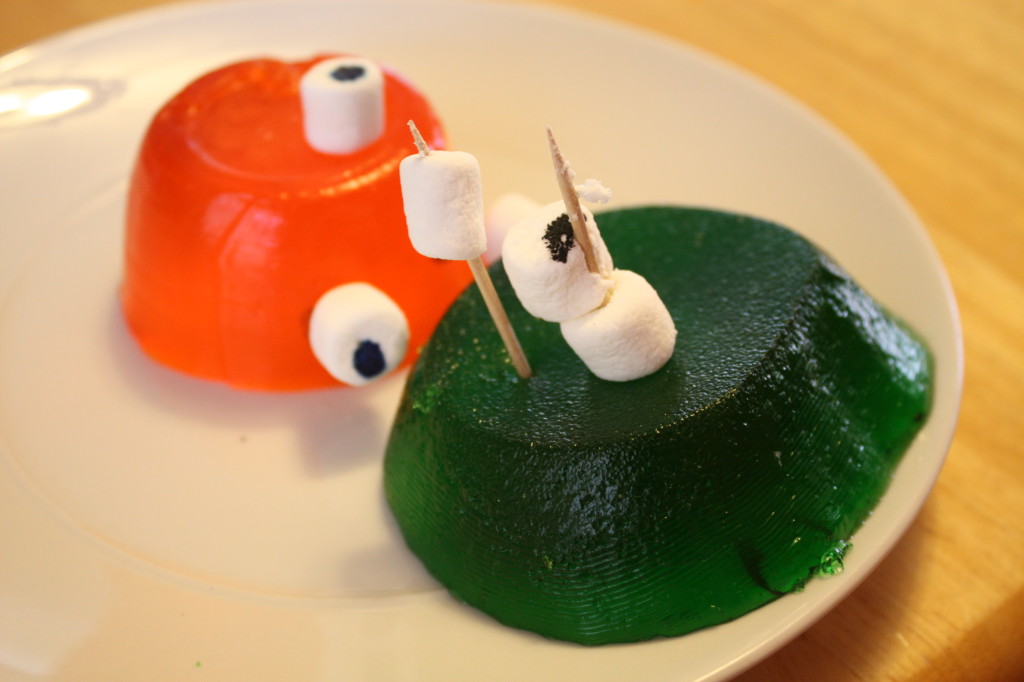 Ada's Monsters that she named Koogie and Nonna:
I bought mini marshmallows and used food coloring pens to draw on bloodshot eyes and other different types of eyes. The girls had a blast picking out eyes and mixing them to make funny looking monster faces! We even added teeth to some, using toothpicks to stick them in.
I just love watching my daughters get so excited about fun holiday activities like this. I wonder if it will become a tradition? My mom said that if she did something for a holiday one year, the next year I would say, "Mommy! We have to do it again! It's tradition!" She's such a great mom for keeping them going just for me.
Here are some other fun ideas for creepy Halloween JELL-O goodies: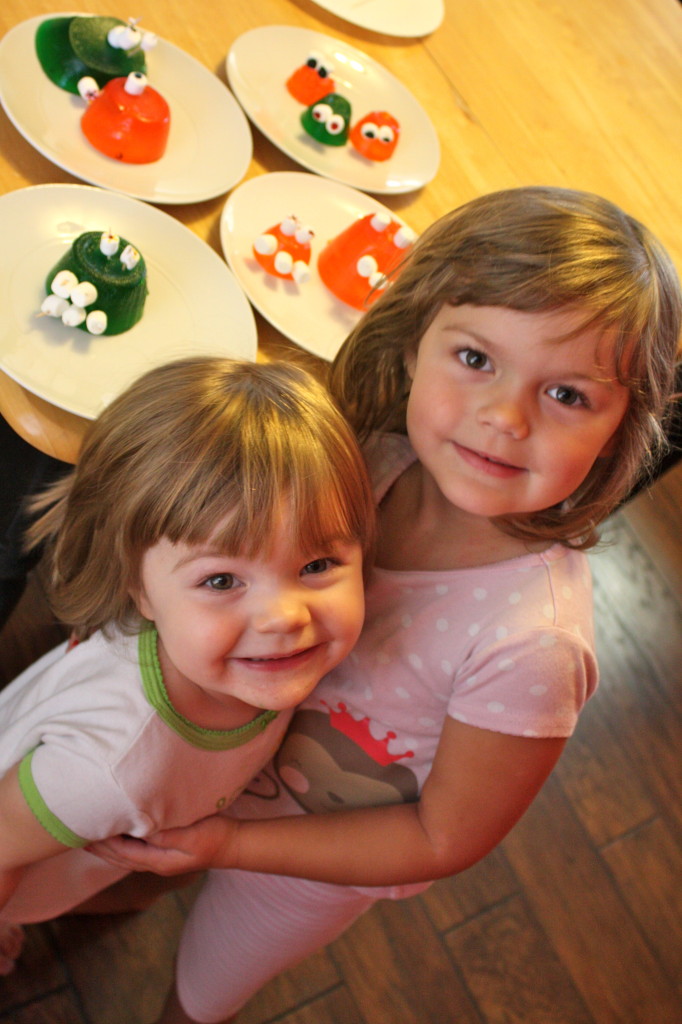 Have a Happy Halloween everyone! Enjoy this time making memories with your family and friends. What is everyone dressing up as? I can't wait to show you pictures of our family this year! :)
I was selected for this opportunity as a member of Clever Girls Collective and the content and opinions expressed here are all my own.