I can't believe how much has changed since I had a baby last! When Ada and Lola were babes, the word from my pediatrician about bottle feeding was to be careful because my baby could have nipple confusion. As a new mom, I was so worried about messing up the groove we had going so I exclusively breastfed. I didn't want them to be confused or have a bad latch while nursing because of the bottle! Now I know that my babies are going to be fine no matter what kind of nipple the milk is coming from. ;)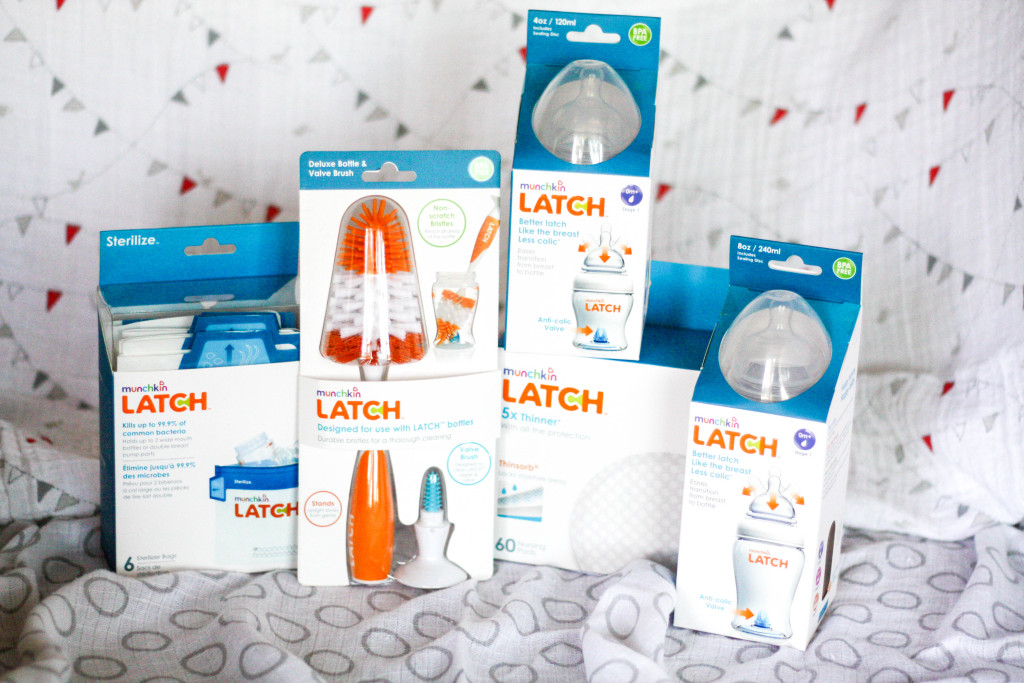 Another thing that has changed is that insurance companies now cover breast pumps! Game changer! With Ada & Lola, I had a battery-powered pump that was given to me. It hurt and took forever, so needless to say, I wasn't wild about pumping. It was easier just to breastfeed the baby. Now, I have a hospital grade pump that is comfortable and gets the job done quickly. On days when June is sleeping and I don't want to wake her, I will pump and have a nice little stash of milk going in the freezer.
Bottles have gotten better, too! Munchkin LATCH bottles have a flexible nipple that mimics the breast and supports going back and forth between breastfeeding and bottle feeding. I have loved Munchkin products for years (have you seen their amazing no-spill cups?!) and am always excited by the new designs they are coming out with. Today I saw Hello Kitty products (Lola's fav) and our Munchkin trash pail has kept our diaper changing area stink-free! Check out my video review showing you the Munchkin LATCH bottle features:
It is so freeing to know that I can go somewhere (hey, taking a shower counts) and Matt can feed June my milk. She has loved the Munchkin LATCH bottles and drank a whole large bottle her first time trying it! I love that Munchkin has the different level of flow nipples so that she can use the bottles now as a newborn and continue to as she grows.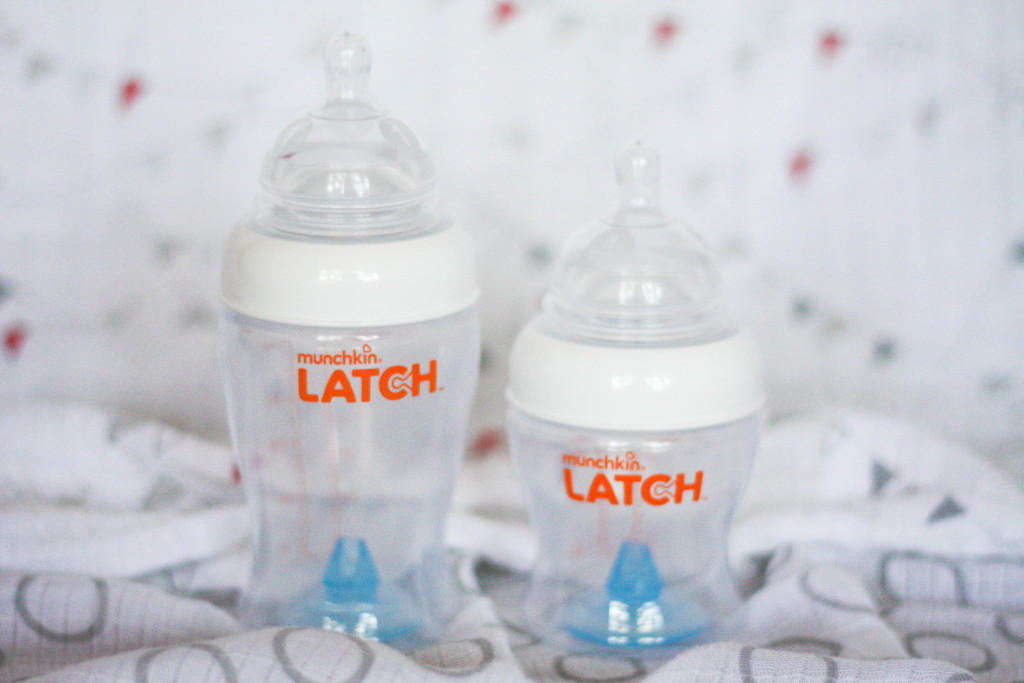 Ingenious bottle brush, sterilizing bag, and super thin and absorbent breast pads.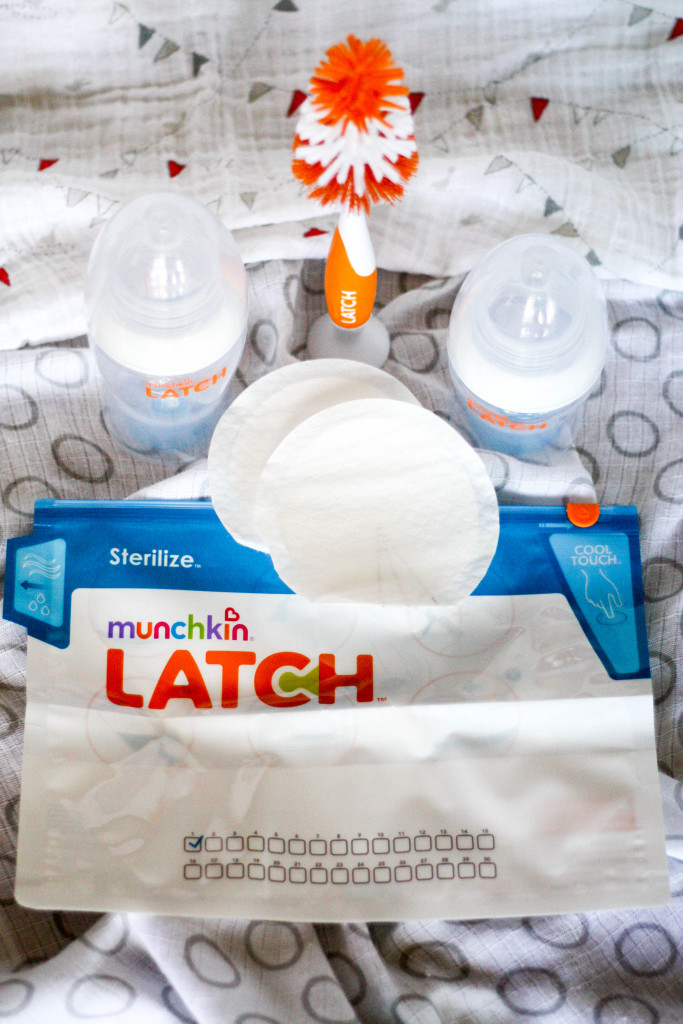 As a mother, it is hard to enjoy anything if you know your baby isn't happy. Munchkin LATCH lets me rest easy no matter what I'm doing, knowing that my baby will be happy and fed :)