I LOVE Fresh & Easy Markets! We like to head there on our way to the beach to pick up a quick lunch. It's so convenient thanks to the store's setup and self checkouts! My mom is so cute with her granddaughters, looking way too young to be a grandma :)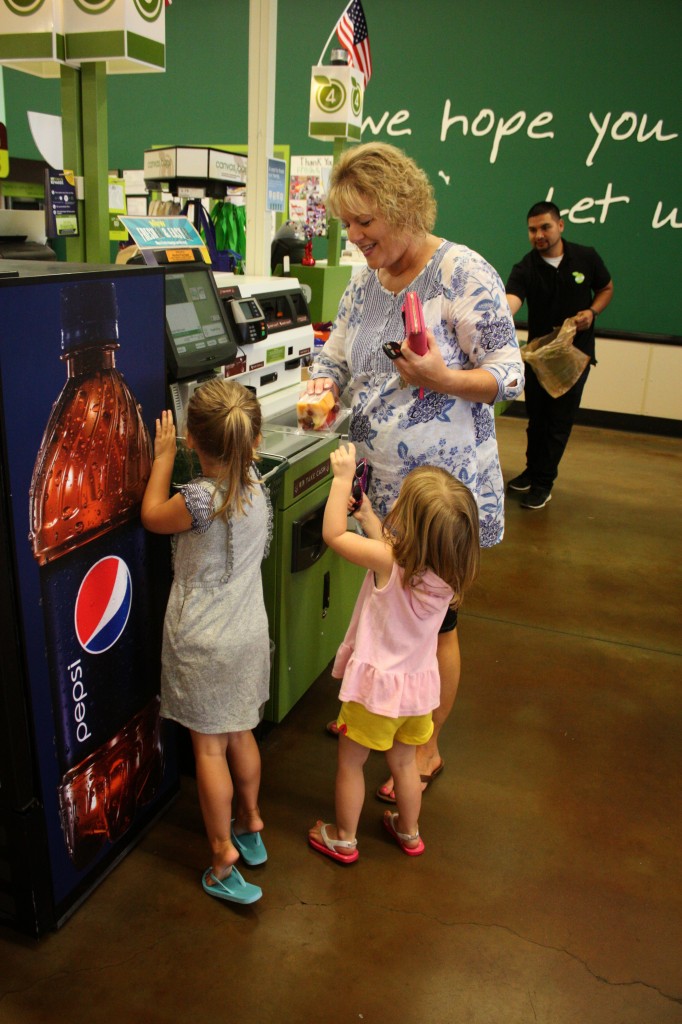 It's better than the time I made us all sandwiches, wrapped them up, got them ready to put in my beach bag, and my girls decided to put them in a bag of their own. And leave them on the counter. Out of sight out of mind for me…so they were left behind! We had a big talk about not touching things that don't belong to you after that incident. Matt was happy when he got home from work because he had 3 sandwiches waiting for him! :)
Today we went with the Turkey Provolone Sandwich and it was perfect! It had tomatoes and lettuce on it that were fresh and not soggy at all. All 4 of us shared it and were full!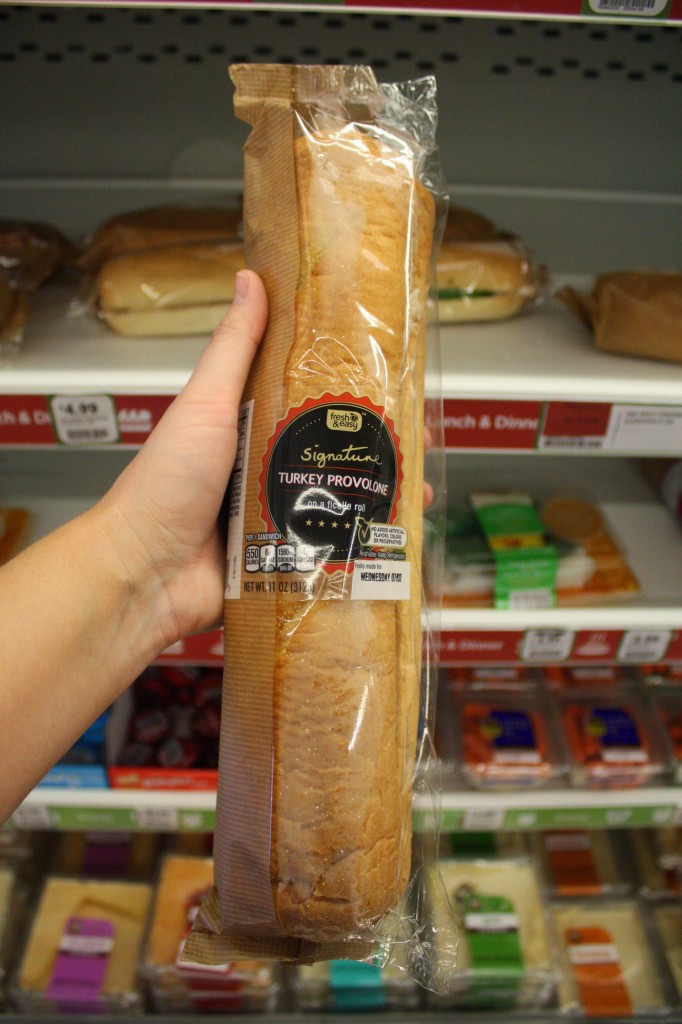 The Good to Go section is perfect when you want a healthy, easy lunch or snack. F&E has juices, fruit, sandwiches, fruit cups, cheese slices, and more: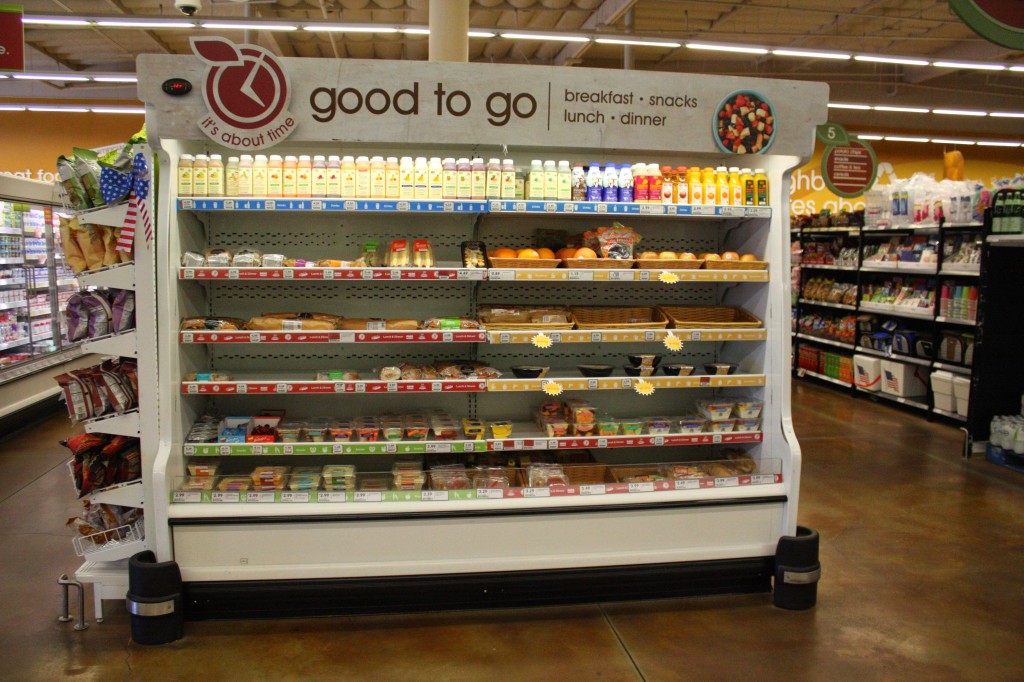 We got a fruit cup that had cantaloupe, grapes, pineapple, and apples in it. Lola was in charge of that while sporting my mom's sunglasses :)
Fresh & Easy has their own brand food and brand name as well. We got a bag of SunChips to complete our lunch and were on our way to the beach!
Head to Fresh & Easy the next time you need a quick bite, you'll be happy you did!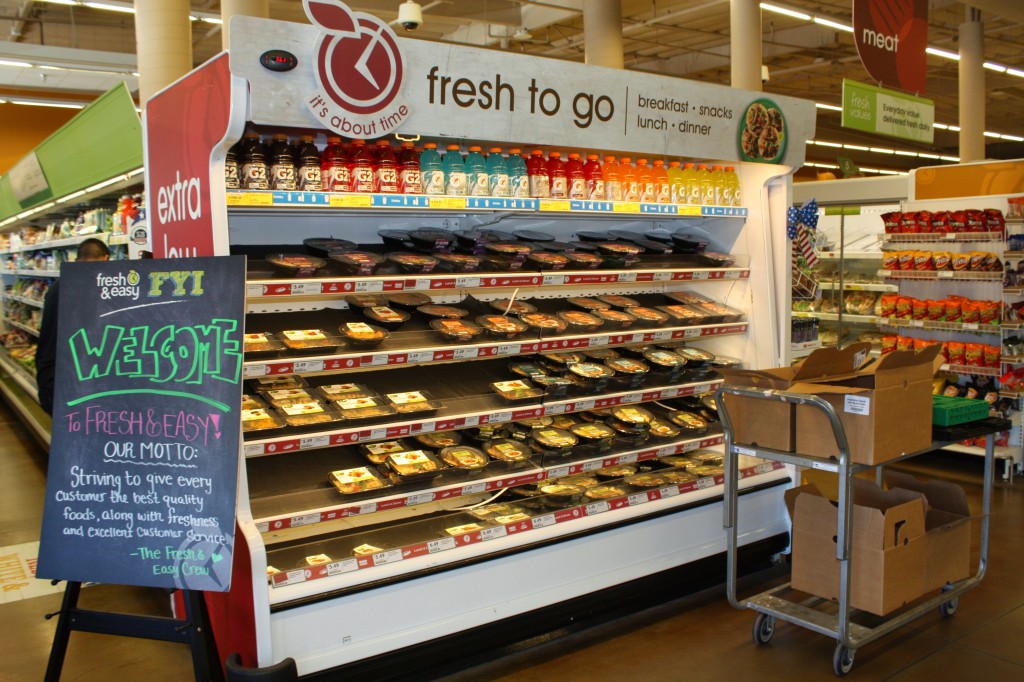 Fresh & Easy Markets are currently located in CA, AZ, & NV. Find where your nearest market is here. 
This post is sponsored by Fresh & Easy. All opinions, as always, are 100% mine.