Lots of new things have been happening around here! For starters, my first born started Preschool!! I can't believe it. She was so ready and is thriving. Check out her sparkly new Hello Kitty shoes! We live in flip flops so that was a big deal. The second I pick her up, the socks and shoes come off!
Her teacher told me that she is well-mannered, well-behaved, and eager to learn. Music to a mother's ears :)
When we first walked into the classroom, Ada went straight for the paints. She put on the smock and got to it! I told her I was going to leave and she said, "Okay, bye Mommy." all the while focused on her masterpiece. I said, "Hey! Gimme a kiss!" so she did. She didn't cry, I didn't cry. Lola cried because she wanted to stay!
I whispered in her ear that we had a smoothie date and the tears disappeared. Lola is loving the one-on-one time with Mommy and so am I :)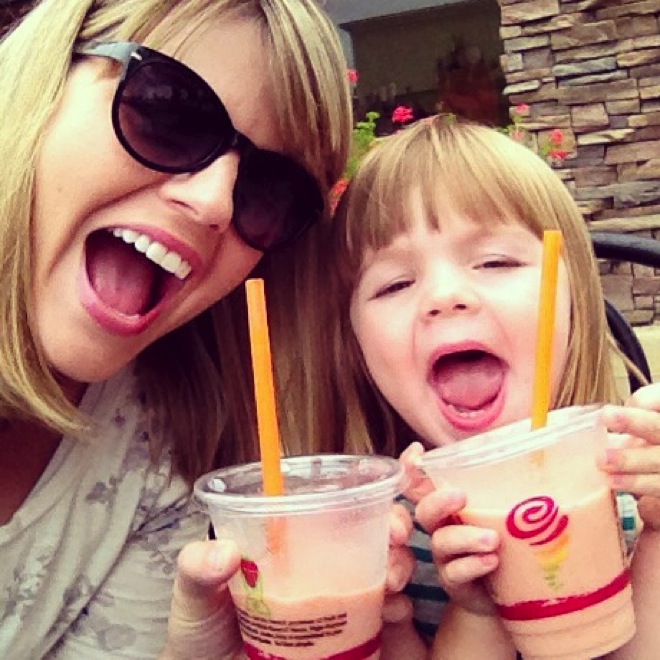 Ada has made friends and this little girl is the daughter of one of my friends! They're adorable together.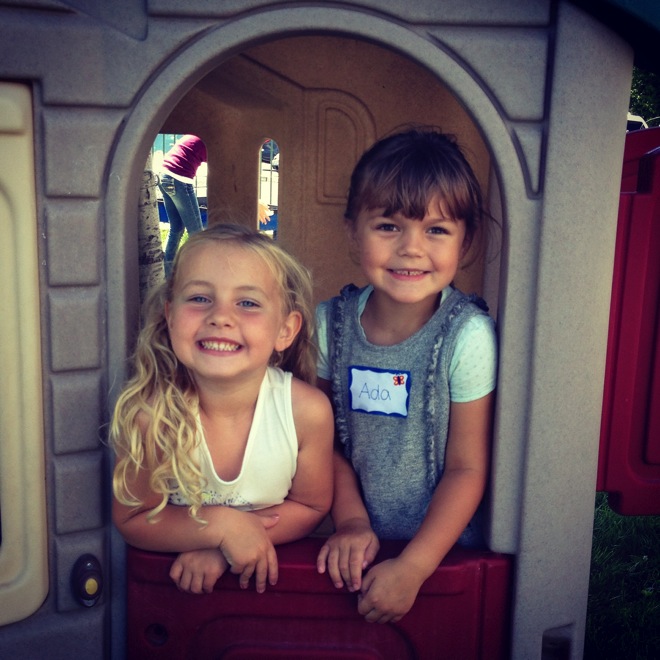 I love volunteering in the class. Ada puts her little hand on my arm during snack time and looks back at me with a smile while I'm there :)
Another new thing is the blog redesign! I am thrilled with it!! I wanted to convey in my header that I cover Food, Home & Family, Travel, and Running & Fitness. Danielle nailed it. The font and blues make me SO happy! She was easy to work with and extremely patient with my picky requests, not to mention incredibly reasonable for her work! She works with Mary on WordPress installs and she was fabulous as well, answering emails within minutes and fixing any requests quickly. If you're looking for someone for a redesign, check them out!
The last new thing is that we finally joined a gym again!! We are loving it!
We had a bad experience with a gym in Santa Cruz that had "childcare"…I returned from taking a class to find Lola crying and the woman that was supposed to be watching her standing against the wall with her hands behind her back. Never went back after that!
This gym has an awesome Kids Club that Lola calls the Clubhouse :) They have a slide, toys, coloring, and the girls already have friends there. Makes it easier to go workout knowing that they are having fun! Plus my friend Mary is a teacher there, and Tiana and Meghan have memberships so we go to classes together and keep it entertaining :)
Although Tiana and I laugh a little too much during yoga, especially with noisy groaning men next to us!!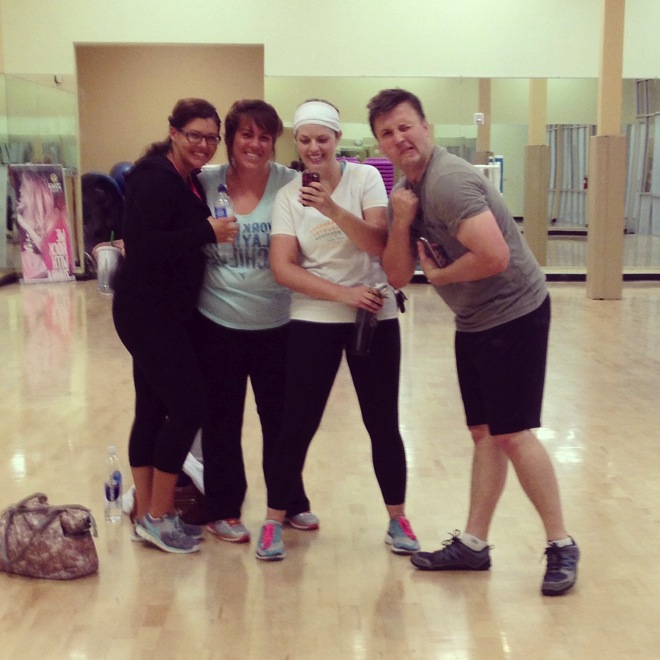 I love taking classes because I don't have to think. Just tell me what to do and let's go!! I'm loving spin, Body Pump, & R.I.P.P.E.D.
What's new in your life? Favorite classes to take at a gym?