You guys! This is so exciting…I am doing my very first giveaway! Thanks to the lovely people at OXO, one of my lucky readers will win an adorable new green spatula, with the reminder to be a good cookie on it. How cute is that?! 
It's the perfect size for removing yummy treats from your cookie sheet.
The best thing about this spatula, though, is that the message to be a good cookie is to remind you to give. Cookies for Kids Cancer was started by two OXO employees who were inspired by their son's battle with cancer. You can go to their site, www.cookiesforkidscancer.org, and send cookies or sign up to host a bake sale to raise money. 100% of the proceeds go towards finding new ways to treat pediatric cancer.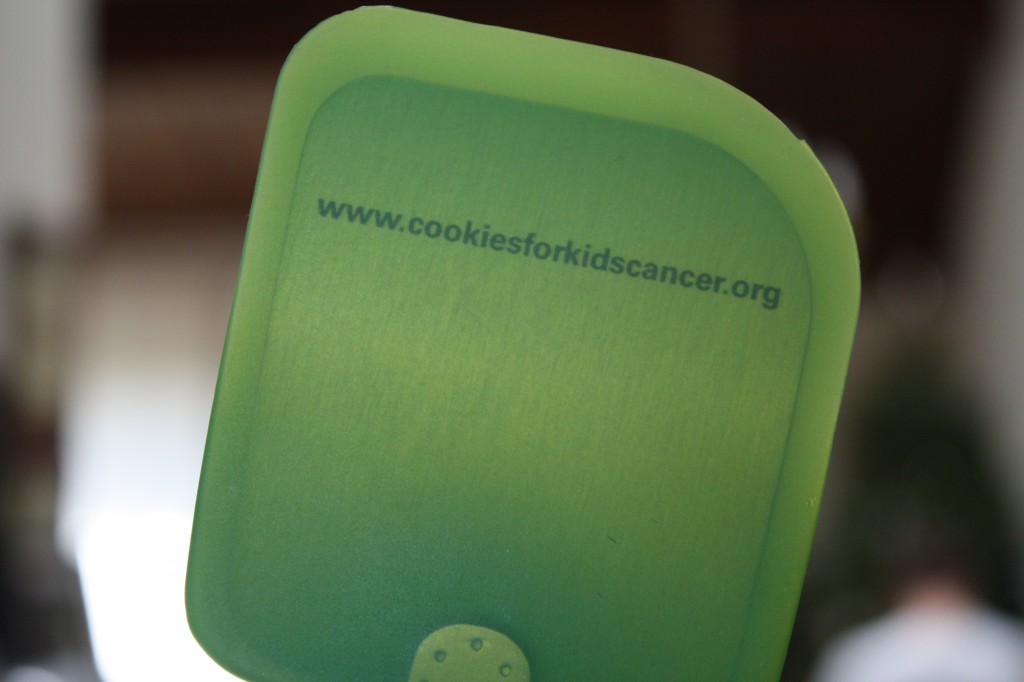 Such a wonderful cause bake for! Now, I don't think there is a better combination than peanut butter and chocolate anywhere in the world. But I am a peanut butter M&M, Reese's peanut butter cup-loving fool.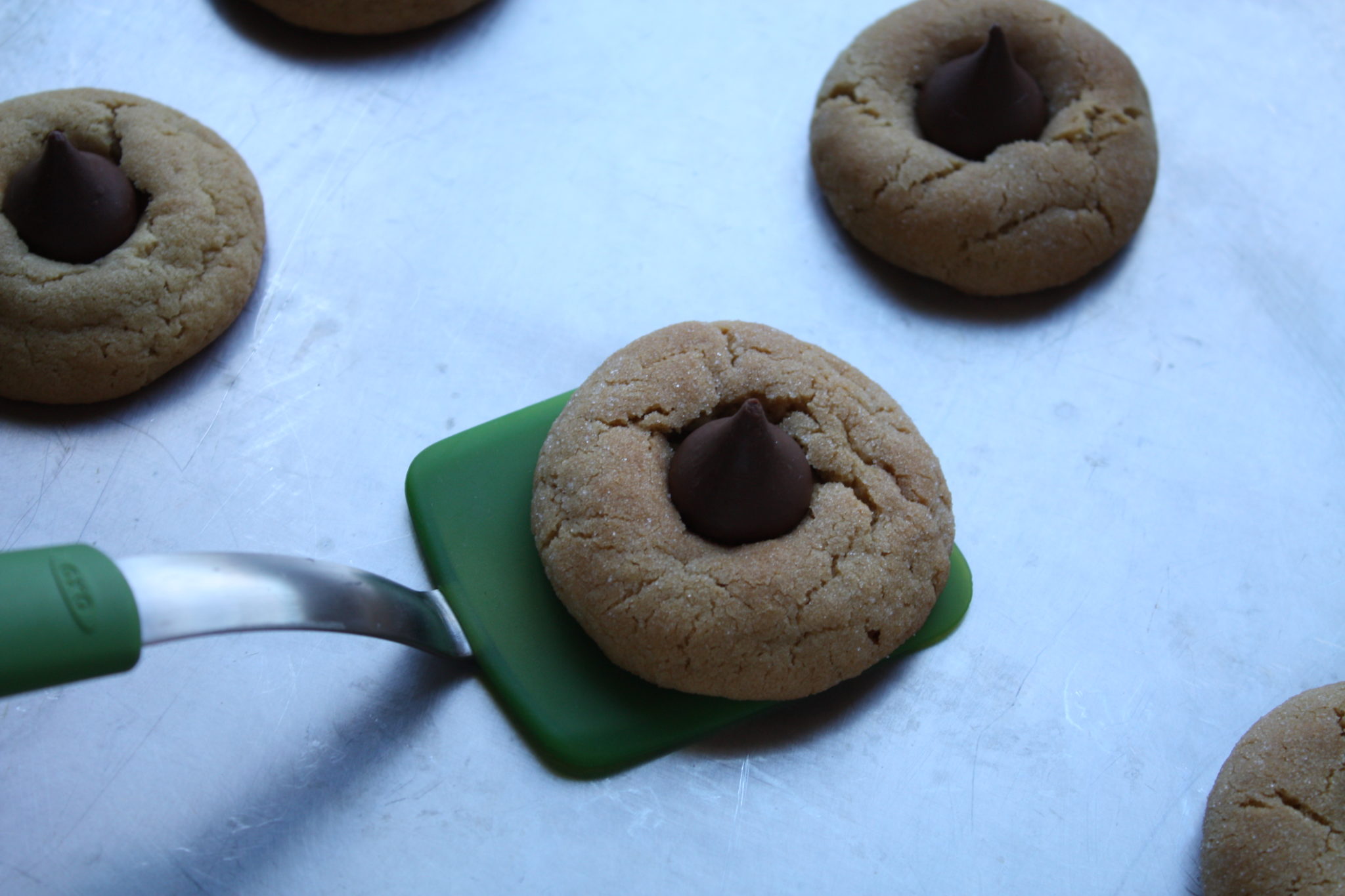 These are fun to make with husbands and children, but just make sure you keep an eye on your Hershey kisses. After the time it takes to unwrap them you'll want to guard them! Husbands just love naked chocolate lying around.
Peanut Butter Blossoms Recipe
1 cup sugar
1 cup brown sugar, packed
1 cup butter or margarine
1 cup creamy peanut butter
2 eggs
1/4 cup milk
2 teaspoons vanilla
3 1/2 cups flour
2 teaspoons baking soda
1 teaspoon salt
2 (6 1/2 ounce) packages chocolate kisses, unwrapped
additional sugar, for rolling
Directions:
Preheat oven to 375 degrees. Cream sugar, brown sugar, butter and peanut butter. Beat in egg, milk and vanilla.
In a separate bowl, stir together flour, baking soda and salt. Stir into egg mixture. Shape into balls and roll in additional granulated sugar. Place on an ungreased cookie sheet for 10 to 12 minutes. Immediately press 1 kiss into each cookie (they will melt enough to make the chocolate shiny, but still keep their shape). Allow to cool and enjoy!
You have many ways to enter the giveaway:
1. Leave a comment telling me your favorite kind of cookie.
2. Become a follower via Google Friend connect (on right sidebar) and leave a separate comment telling me you did so.
3. Become a fan of Kara in the Kitchen on Facebook and leave a separate comment telling me you did so.
(If you already do these things, THANK YOU & leave a comment saying so!)
Winner will be chosen at random and announced next week!