When we got our Tahoe, it needed to be detailed. You know how even when things are "clean" they still need to be cleaned to your standards? I deep clean every time we move into a new house no matter how clean it appears! Anyway, I'd looked online and saw great reviews about Steve's Central Coast Detailing, so I messaged to see if he'd be interested in doing it for us.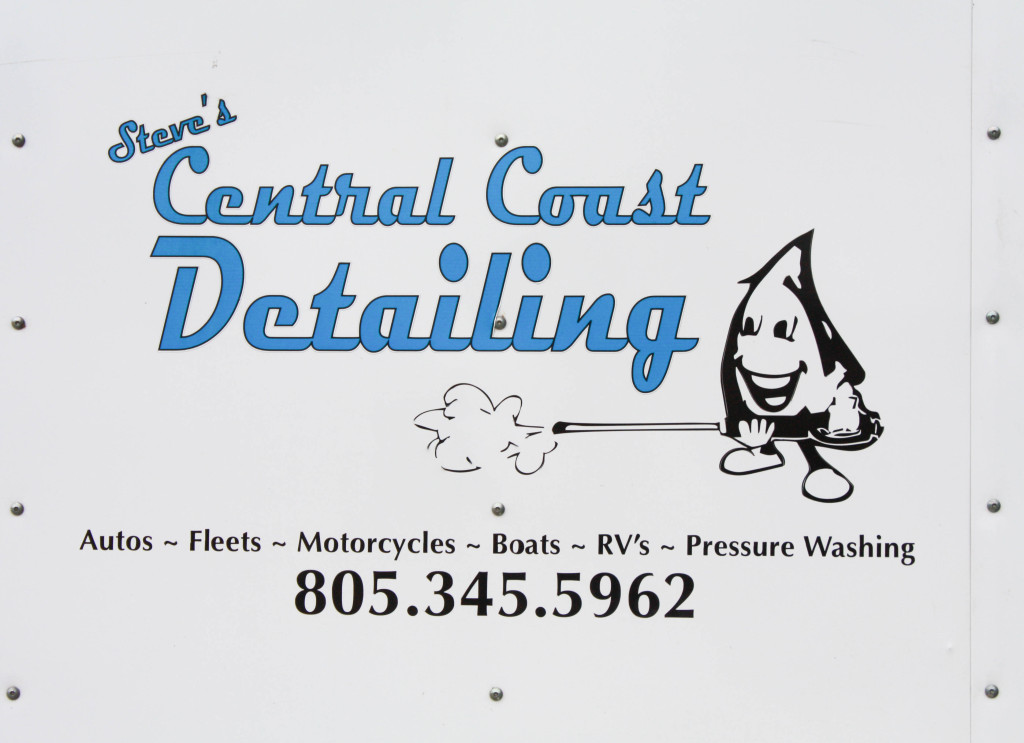 Right off the bat, I was impressed with his professionalism. He and his employee showed up right on time and immediately got to work. On a holiday nonetheless! I loved that they came to my house, too. It was so nice to be able to get things done inside my home while I knew my car was being professionally cleaned right in the driveway.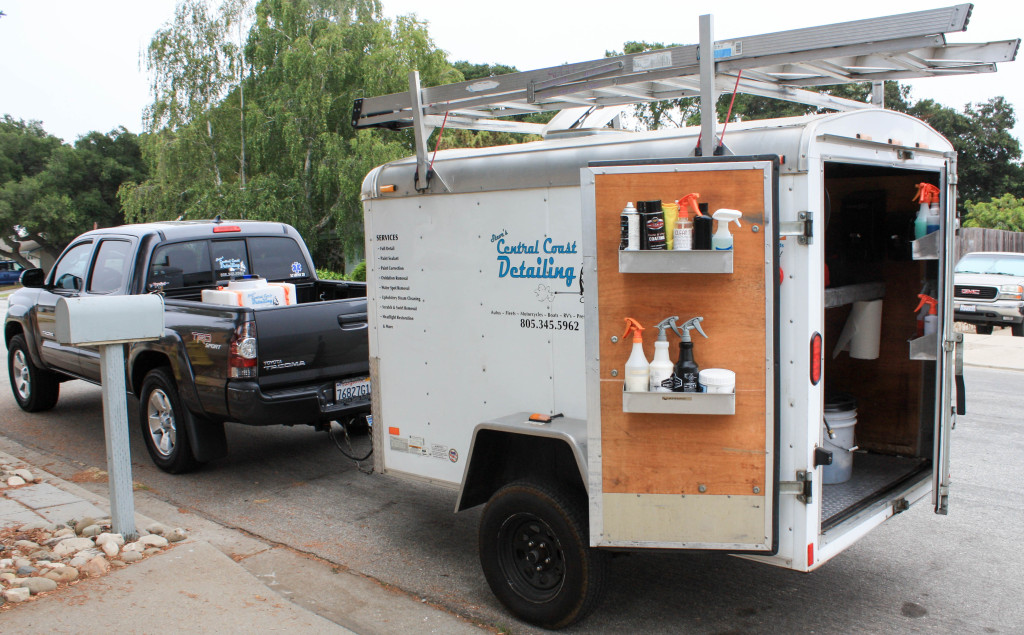 They worked hard and efficiently side by side. I loved that Steve had a card reader right there on his phone to pay with. Signed with my finger and had the receipt emailed to me. Easy peasy! He also offers gift certificates if you are searching for the perfect gift for someone!
I'm big on smells (read: very sensitive to them and creepily good at describing them), so I was pleased that the car smelled brand new when they were done and to see that it had piña colada air fresheners in it! One of my favorite smells. I just saw that he's got a coconut & vanilla one now, too ;) 
If you are between San Luis Obispo and Santa Ynez on the Central Coast, I highly recommend Steve's Central Coast Detailing. Check them out on Facebook & Instagram too, their work speaks for itself!