I was fourteen when I went on my first Carnival Cruise with my dad, sister, and brother. Twenty years later, I boarded my second Carnival Cruise with forty other bloggers to learn and relax as we sailed from Tampa, Florida to Grand Cayman and Cozumel.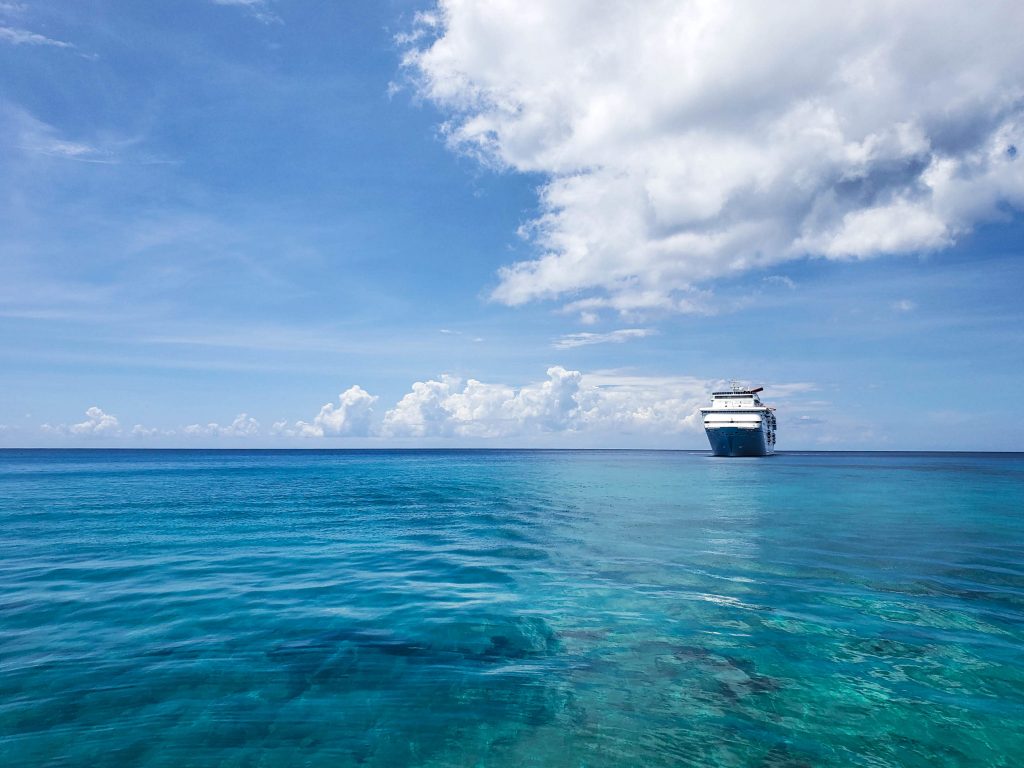 I have such fond memories from my first Carnival Cruise! There was a Teen Club that my sister and I spent every waking hour in. I'm still in touch with most of the friends I made on that boat! We've all grown up, finished school, gotten married, and had children…it's awesome.
I mentioned this to my blogging bestie (it's official now, Marisa, hope you're okay with that) and she said that her teenaged son had the exact same experience on their Carnival cruise! She said that he was closer with his friends from the cruise than he was with his real-life friends.
You can sit with us.
In the blogging world, it's kind of hard to make friends. There's the fact that we work on our computers, so theres no physical workplace where we get to hang out. We are spread all over the world, and meet-ups generally happen in large cities. I live in a small town :) Then the issue that so much of what we do is learn as we go. People are hesitant to share how they got where they are and reluctant to share numbers.
(photo courtesy Audrey McClelland)
At my very first blogging conference, I had the sad experience a of being told that I could not sit by a blogger at a dinner. She told me she was saving the seat for a friend who was a bigger blogger. That girl made me feel like I was back in junior high again! Want to know what happened? The bigger blogger never came and sat by her. I watched all night as the seat sat vacant. Guess what? If you want to sit by me and any of the bloggers that I am friends with, you can sit with us!
Permission to Hustle Carnival Cruise Retreat
This was exactly what Permission to Hustle Carnival was all about. Inclusiveness. Love. Friendship. Learning.
I raised my hand multiple times to gain clarification during presentations and was never made to feel less than. Not the case at a blogger conference two years ago when I asked a question about a setting on a social media channel. The man presenting rolled his eyes, made a grand gesture of showing how it was done, and got many laughs. At my expense. I can't even fathom anything of that sort happening on the cruise I just took.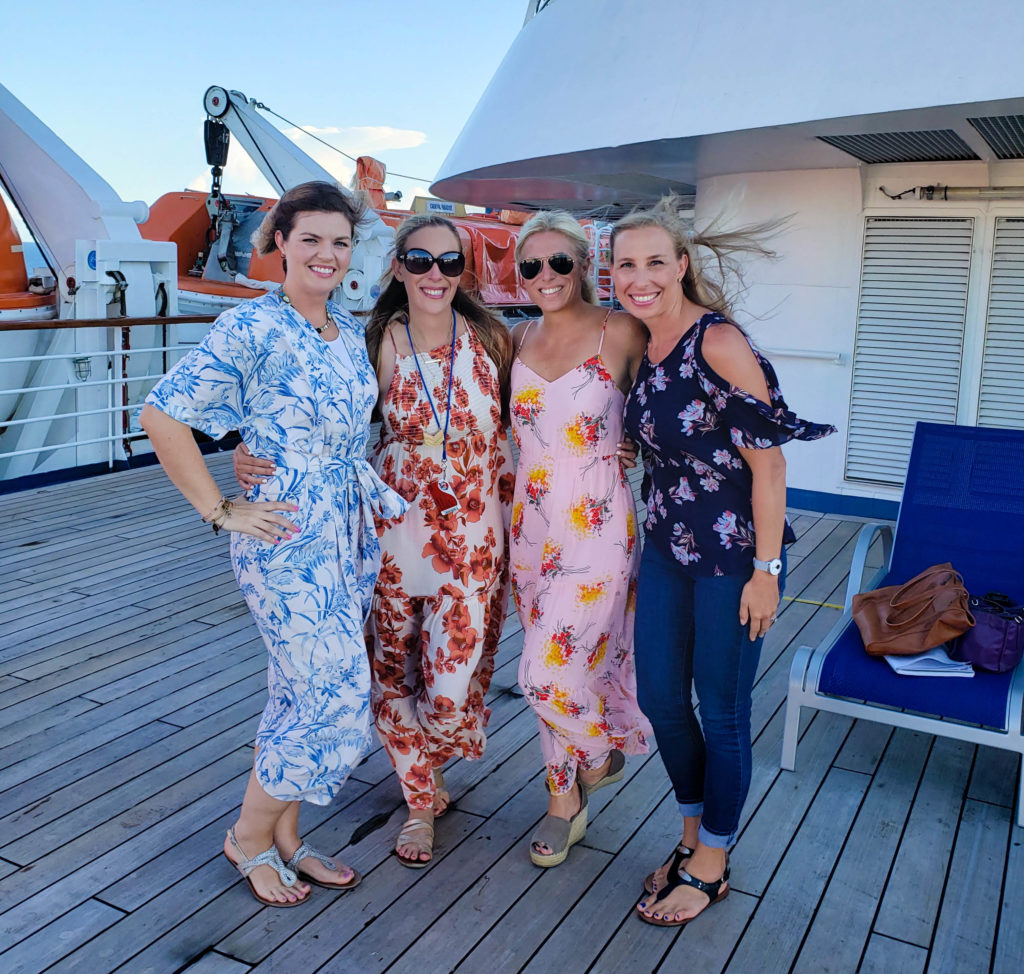 We were vulnerable, shared our concerns, and taught each other. Even the fabulous organizers, Audrey & Vera asked questions and were open about what they didn't know. It was a safe place to come together and share our strengths with one another. I love the quote that Elder Robert D. Hales shared in one of his talks: "Thee lift me and I'll lift thee, and we'll ascend together." The best way for us to succeed is to help lift one another and we will all succeed together!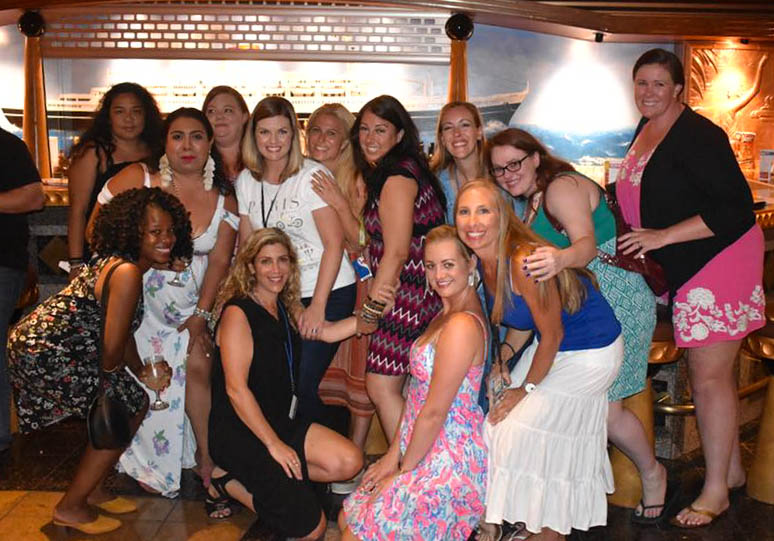 (photo courtesy Tomika Bryant)
Even the Facebook group we started to organize the cruise has turned into that kind of supportive, uplifting place. We are all sharing our wins, the actions we've taken since being inspired on the #PTHCarnival, and helping to share each other's content.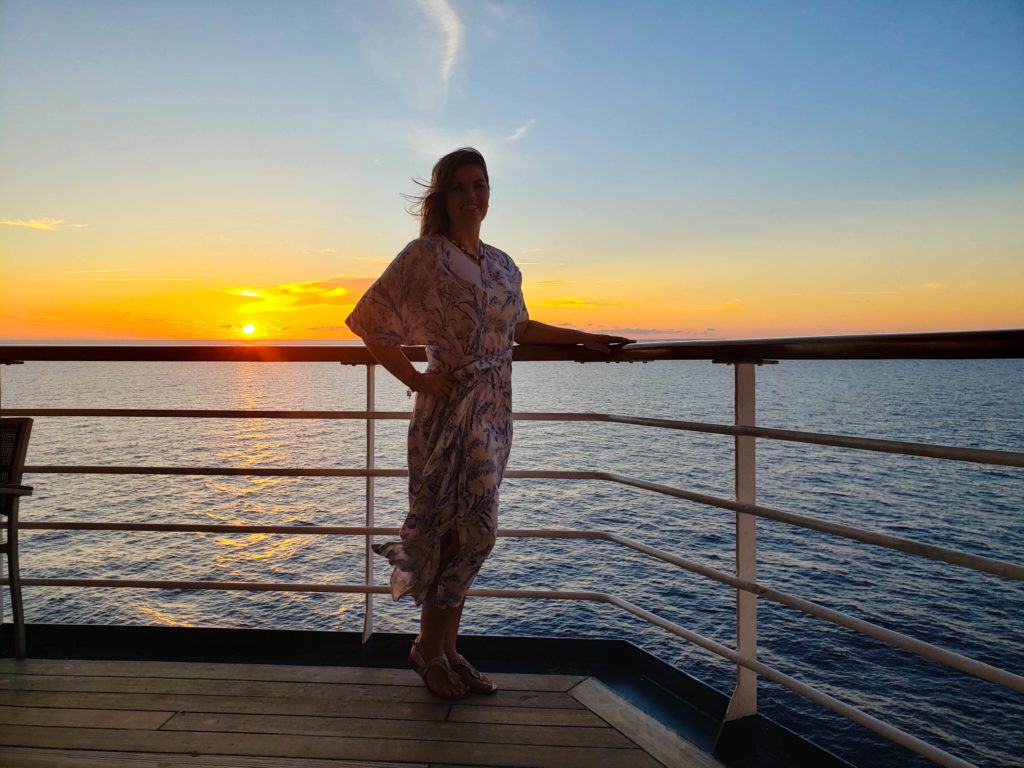 Looking back on the two Carnival cruises that I've taken, I see that I have made life-long friends on both of them. There is a bond forged in the ocean between the eating, relaxing, dancing, and singing that can't be broken.
I don't know what it is, but I think it's the magic of a Carnival cruise.