This shop has been compensated by #CollectiveBias, Inc. and its advertiser. All opinions are mine alone. #TrickOrTreatEm
I never thought that I would be the type of person that would buy a dog costume. Then I saw the video on the Blue Buffalo – YouTube channel of SPIDER DOG! I laughed so hard and thought it would be hilarious to dress Maverick up as a spider. I did find a spider costume (not as awesome as the one in the video), and Mav looks so cute in it!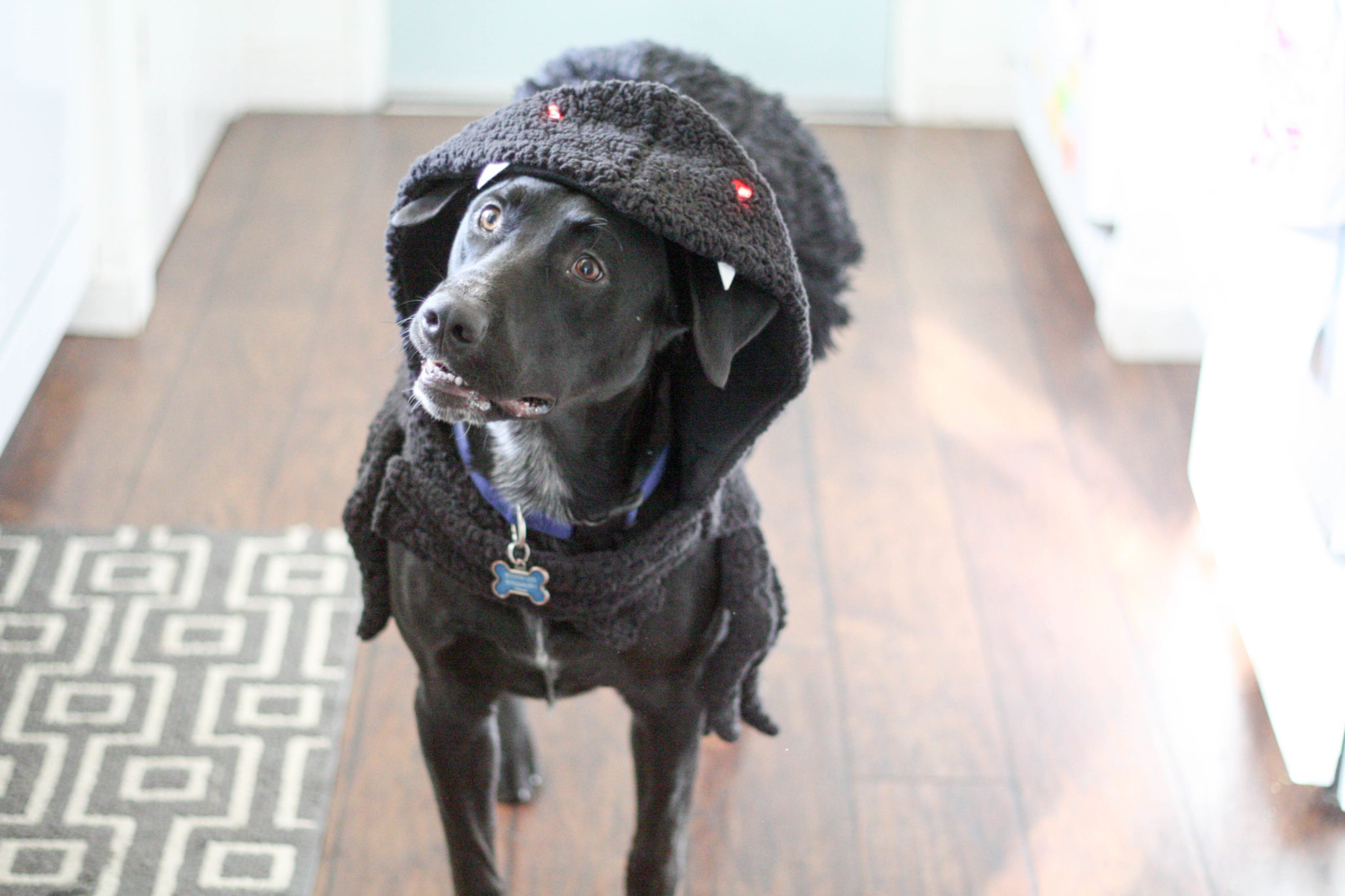 It's got light-up eyes, fangs, little legs hanging off the sides, and a fluffy rump…too much! His ears don't really go through the holes like they're supposed to, but I think it makes him look so cute. 
Look at that concentration. He is being so good waiting for a Milkbone treat.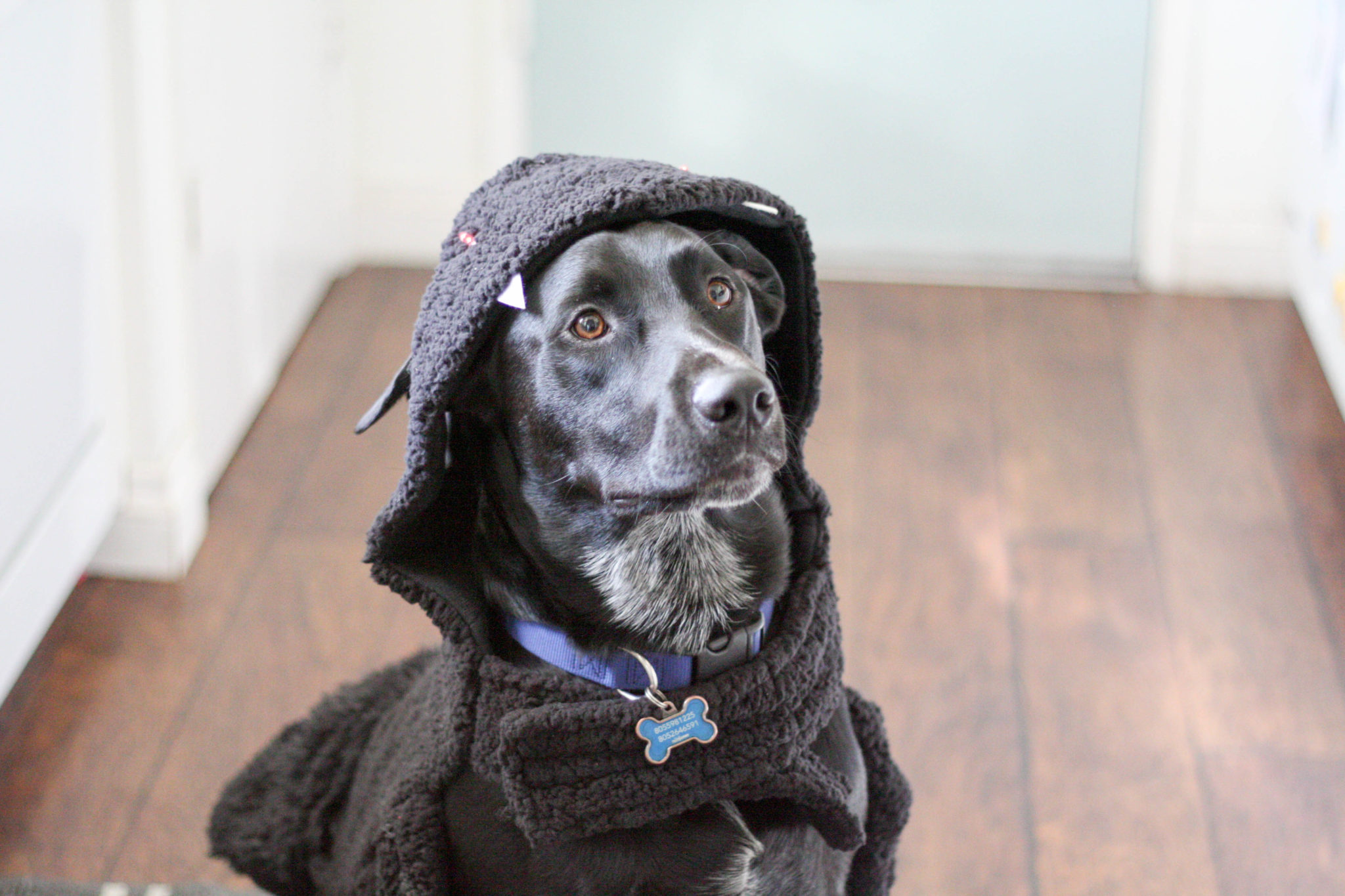 If you go to TrickorTreatEm.com, you can take a quiz to see your pet's Halloween personality (Maverick is "Quite The Trickster"), make a custom frame for your pet's picture, and get a coupon for treats!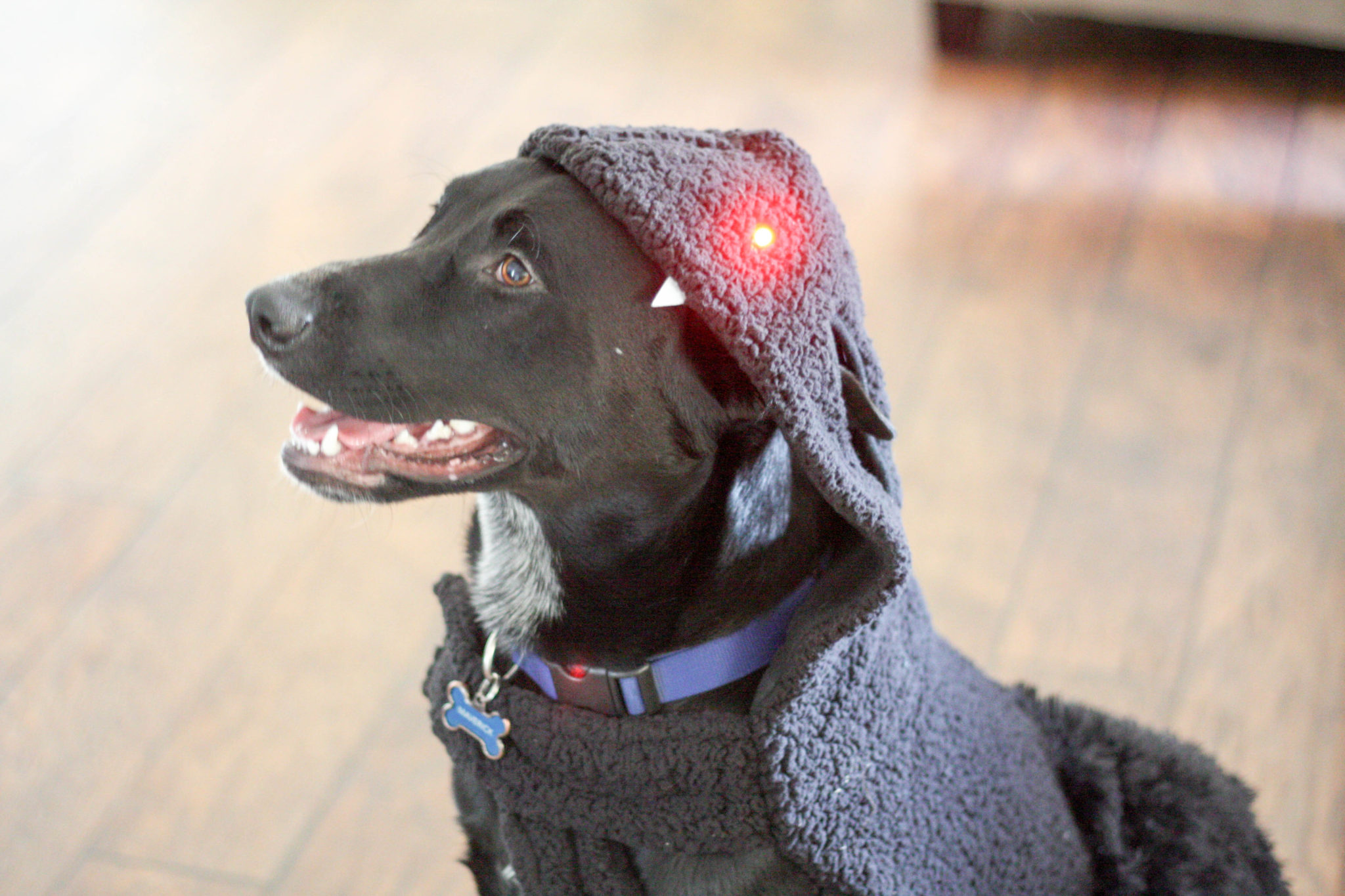 Our mailman carries dog treats in his pocket and I think that is so smart! He's come to our door and commented on how good Maverick is to lay by the screen and not bark. I love the idea of having treats ready for the pups that come Trick-or-Treating with their families. I'm sure the puppy parents would appreciate it too!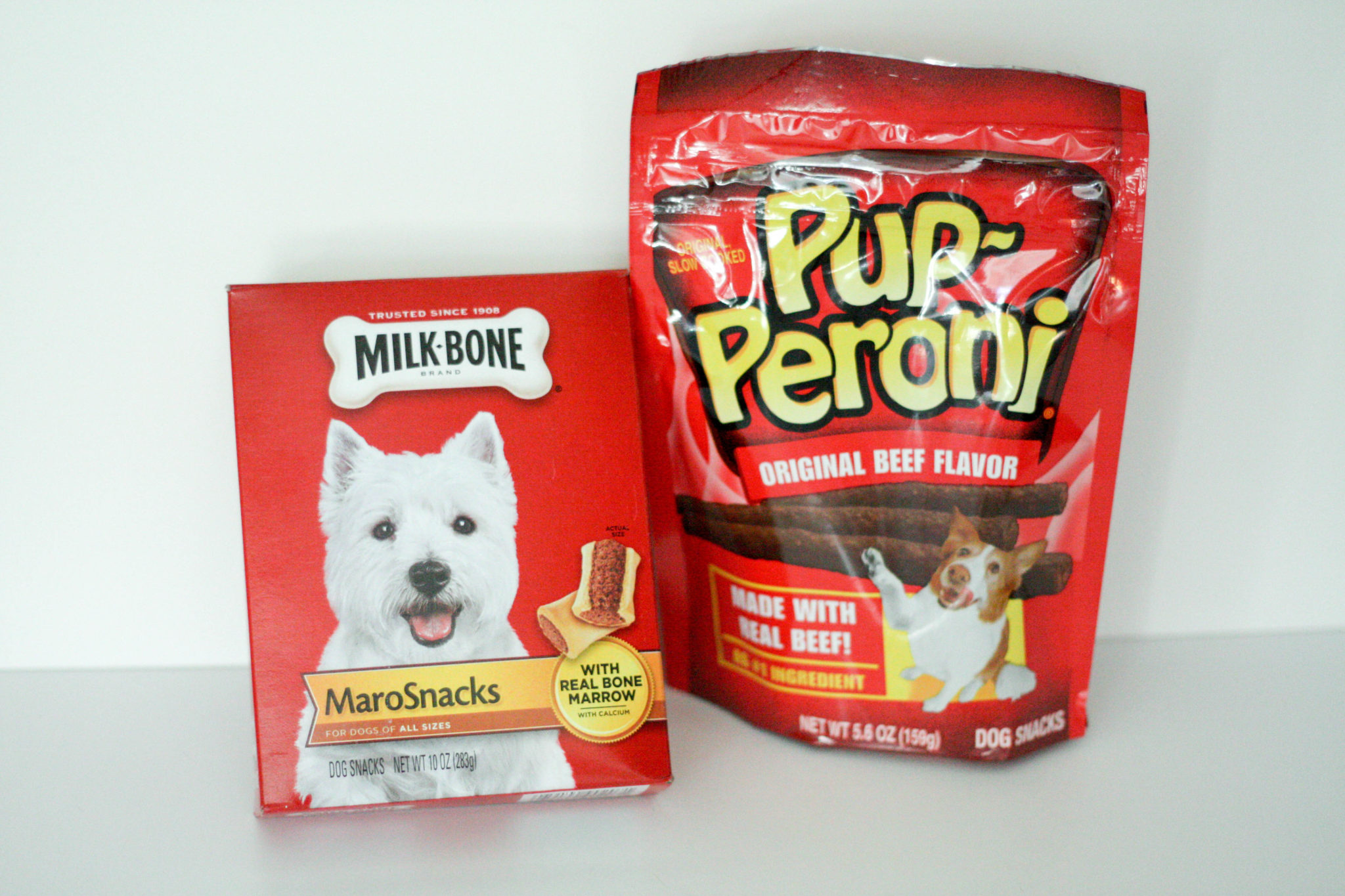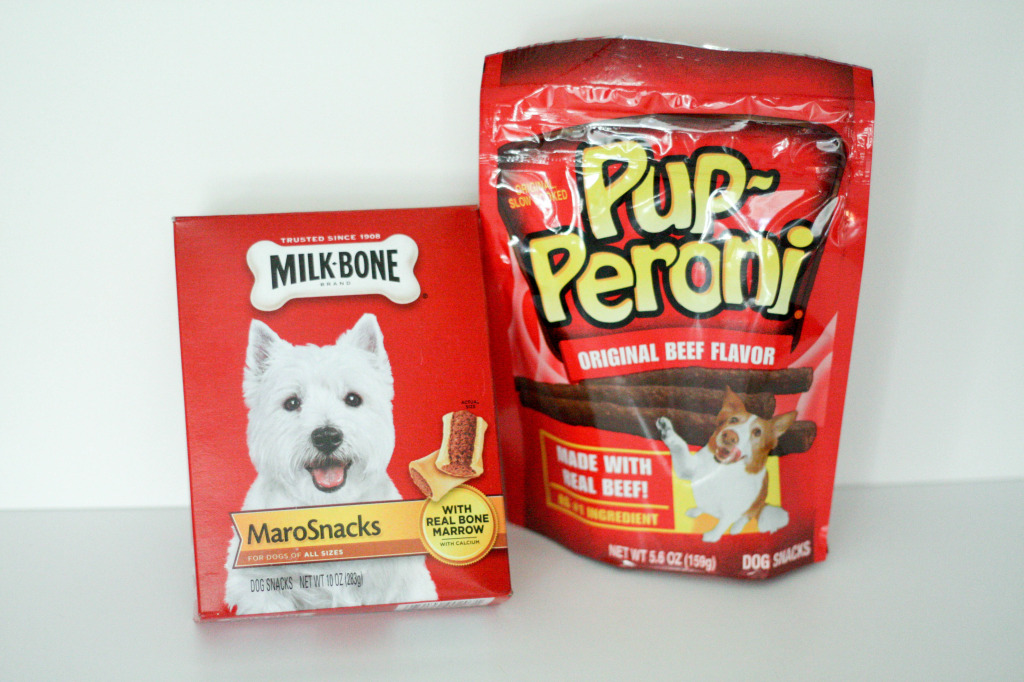 Our local FoodsCo has tons of Big Heart treats to choose from. If you can get around the boxes first ;)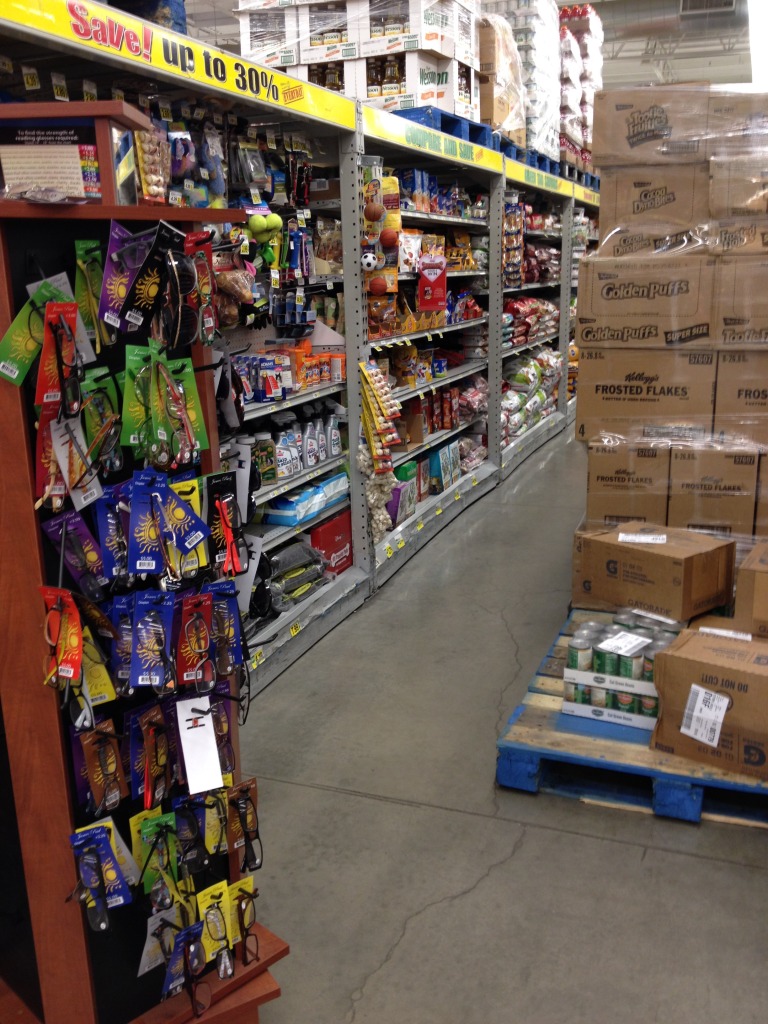 Mav loves his treats and will do all of his tricks to get one! 11 months old and he can:
Sit
Stay
Lay down
Roll over
Shake
Speak
Balance on his hind legs (Up)
He's been working hard on his tricks and will definitely get treats from us this Howl-O-Ween! What about your pets?