Behind our place, there are wild blackberries everywhere! There are also racoons and bums at night, but we'll focus on the positive and talk about how we can go back there and pick wild berries all summer long :)
I took the picture below while Matt was gathering berries with the girls and I was standing on our balcony. They all waved at me with their left hands…which either means that they were mimicking me, or I'm rubbing off on them!
The girls were fascinated by the ice cream maker…our little helpers.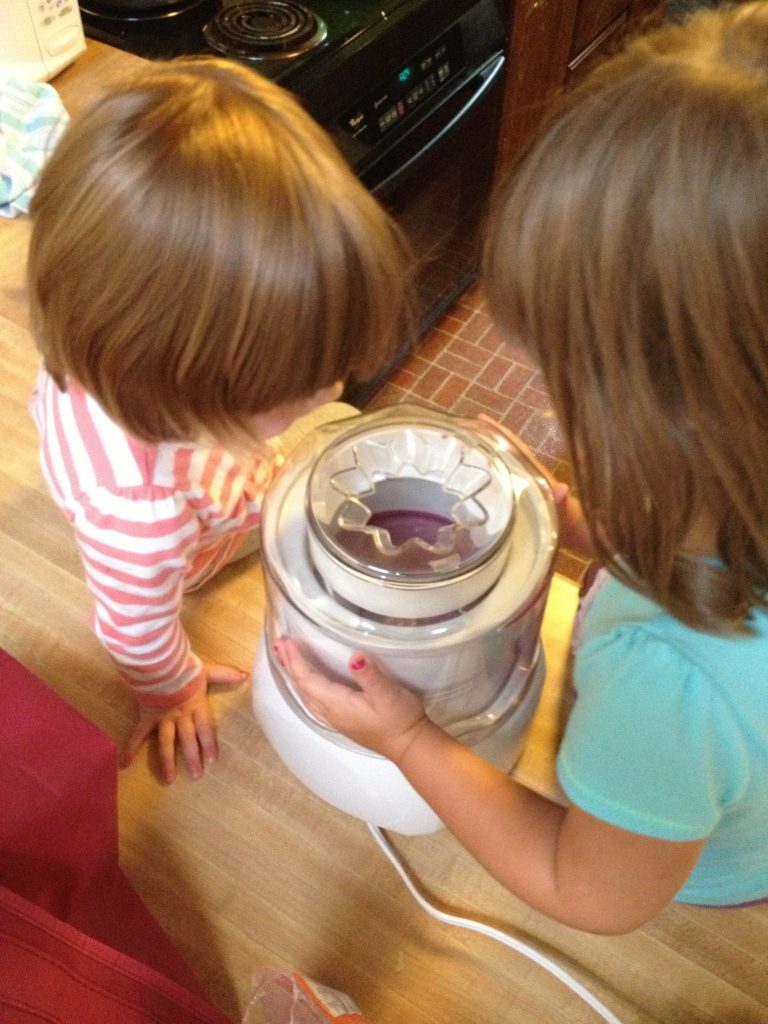 The finished product is such a pretty purple color! The ice cream kept in the freezer for a good 3 weeks. My great-great Grandmother Ada embroidered the beautiful birds and flowers. I love them :)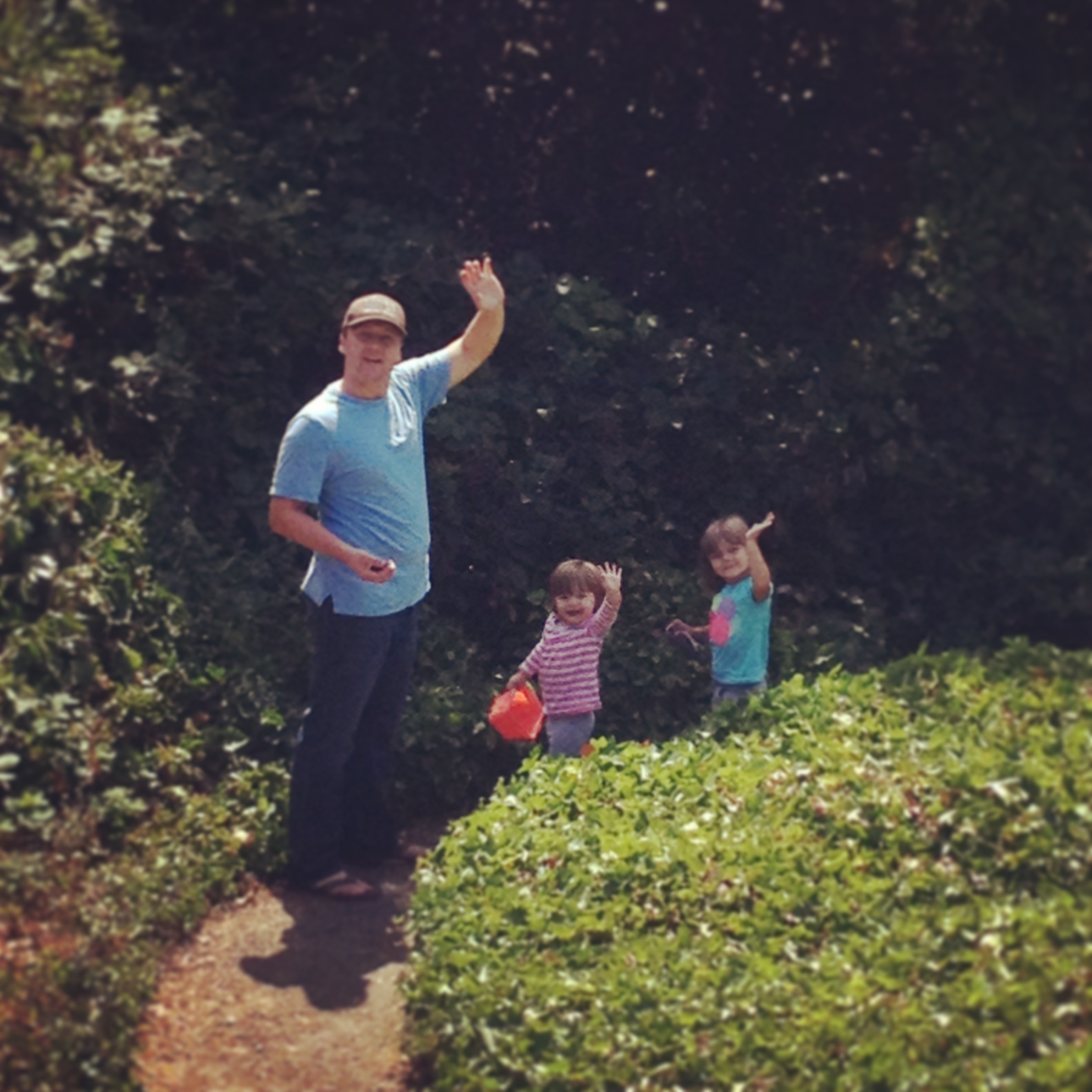 Wild Blackberry Ice Cream
Ingredients
3/4

cup

whole milk

3/4

cup

sugar

3/4

cup

heavy whipping cream

2

large egg yolks

1/2

teaspoon

vanilla extract

1

cup

pureed blackberries

refrigerated

1/2

Tablespoon

fresh lemon juice
Instructions
In a medium saucepan, stir the milk and sugar together over medium-high heat until just about to boil.

While the milk is on the stove, place a large bowl on the counter and pour the heavy cream inside it. Cover the cream and bowl with a fine mesh sieve or strainer, set aside.

In a medium bowl, whisk the egg yolks and vanilla extract. Carefully pour the warm milk into the egg mixture, whisking constantly. Then, pour the egg & milk mixture into the saucepan that you used for the milk.

Heat over medium heat, stirring constantly, until it thickens enough to coat the back of a spoon. Once thickened, strain the egg & milk base into the heavy cream. Once all liquid has been pushed through the strainer, stir in the blackberry puree and fresh lemon juice.

Cover bowl with plastic wrap and place in the refrigerator for 2-3 hours, until thoroughly chilled.

Remove blackberry mixture from the refrigerator and churn in your ice cream maker according to manufacturer's directions.

Enjoy!