This shop has been compensated by Collective Bias, Inc. and its advertiser, Colgate-Palmolive. All opinions are mine alone. #OpticSmiles #CollectiveBias
Have you ever needed to whiten your teeth? Have you ever needed to do it in a hurry? I have!
My husband and I realized that we wanted our teeth to be beautifully white for our family pictures, and they were not looking so hot. Colgate® Optic White® Express White Toothpaste was there to save the day! In only three days*, it whitened our teeth by using hydrogen peroxide vs. Optic White® Sparkling Mint® toothpaste) and more than two times the professionally recommended whitening ingredient.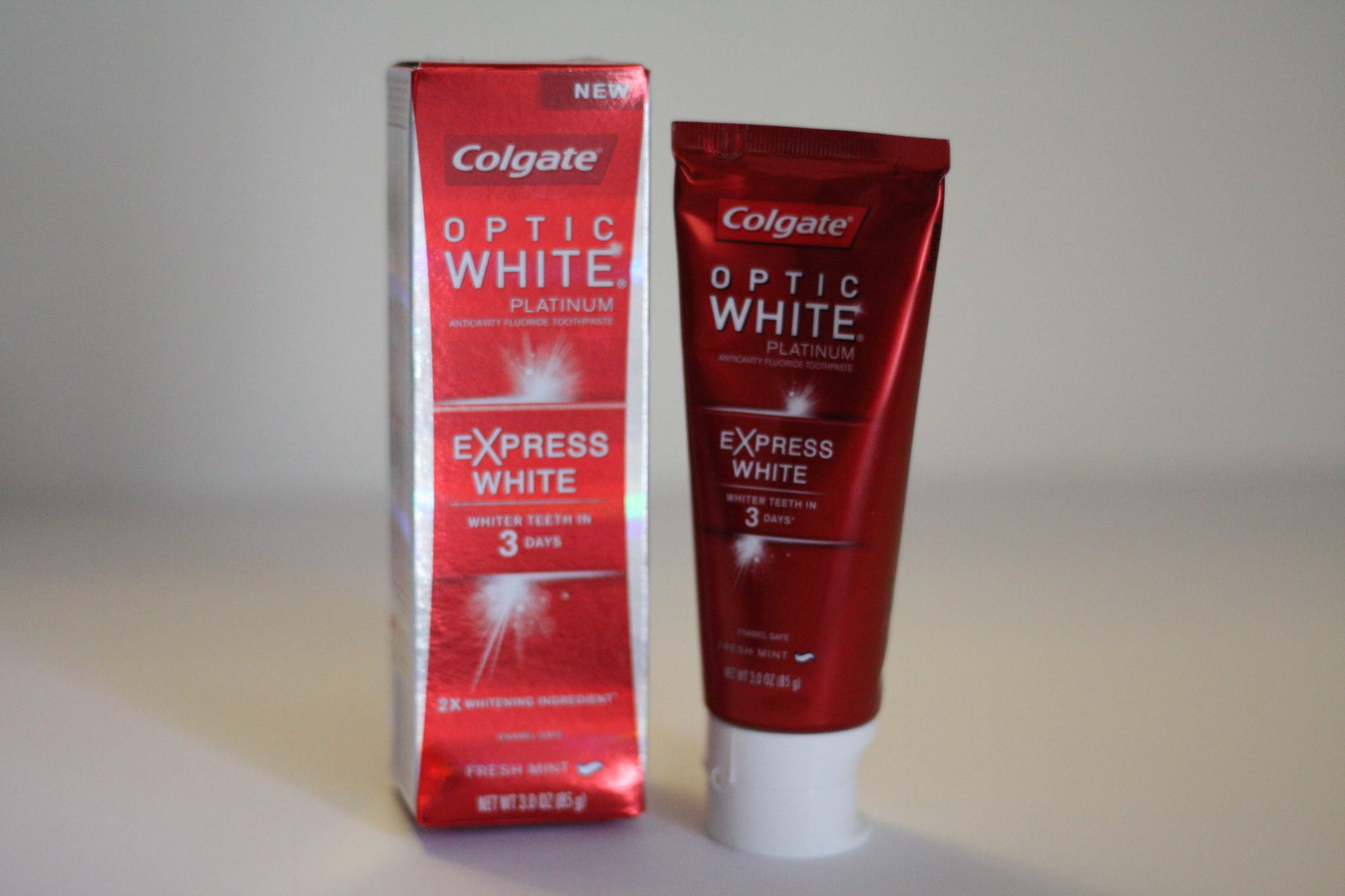 I usually have issues with other whitening methods making my teeth sensitive. Not with Colgate® Optic White® toothpaste! I liked that it was just brushing like I normally do, nothing else involved. It does have a strong taste though, so be prepared for that. It's not your normal minty toothpaste. I was fine with it but definitely noticed a difference the first time I used it!
Find it on a special Colgate endcap in your local Walmart:
There will be a roaming demo in 550 stores this Saturday, the 28th, to promote this new product. Ambassadors will be roaming aisles giving out $1 off coupons good on Express White Toothpaste. Check to see if this demo is coming to a store near you here.
I am so happy to find a product that works quickly when you're in a pinch! Wedding this weekend? Family pictures? High school reunion? Work conference? Family reunion? Just brush your teeth for three days* (like you always do…right?) with Colgate® Optic White® Express White Toothpaste and your teeth will be whiter by the time of your event. Whitening also takes years off of your look, so you will feel more confident. Try it out and see how it works for you!
*For best results, use as directed for 4 weeks.