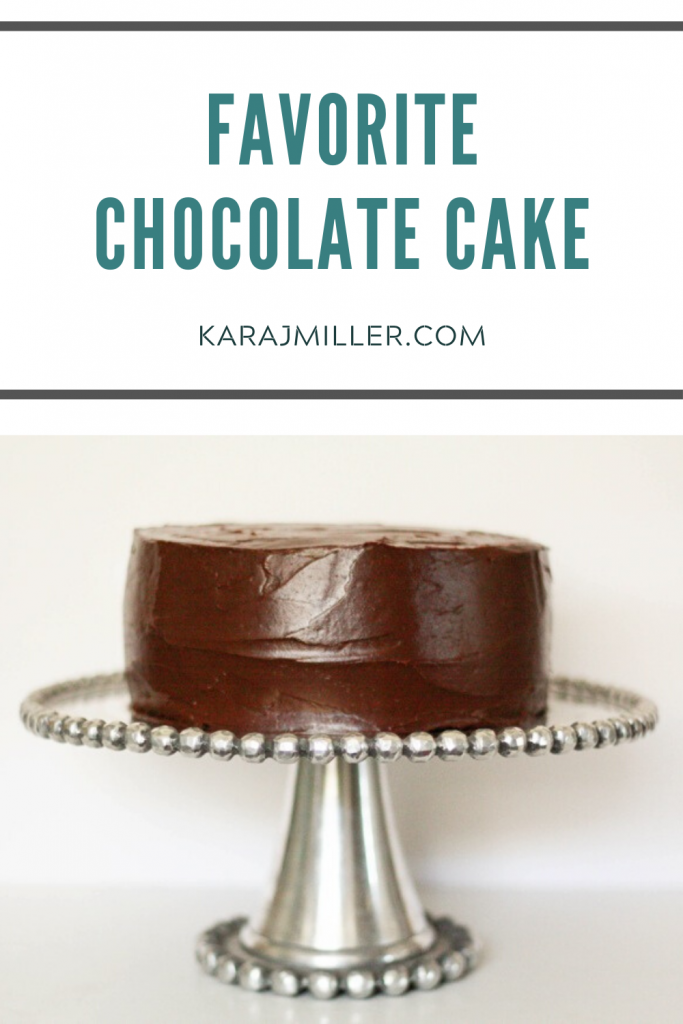 This cake. Oh my goodness. Once you've had this chocolate cake, you will never go back! It is moist, rich, and crowd-pleasing.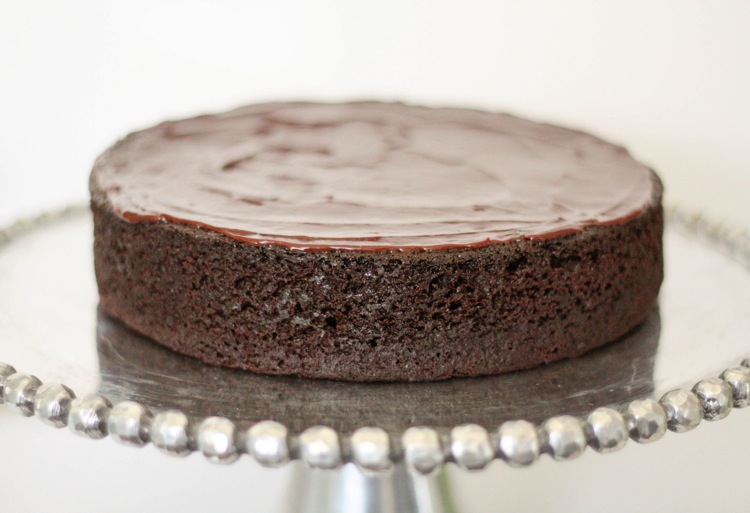 This cake was discovered when we lived in Santa Cruz. Matt was in school full time and working nights at a restaurant. We were too broke to buy each other gifts, so for Mother's Day, I told Matt that all I wanted was a chocolate cake. This recipe showed up in my inbox via Food & Wine and he's made it for me every Mother's Day since. We just made it to celebrate my cousin, Chris', return from the mission field and I thought I'd share it with all of you!
Sprinkling buttered pans with cocoa instead of flour ensures no white spots on your chocolate cake.
To get perfectly level, flat, layer cakes: wrap pans in strips of wet cloth and bake.
I use an old hand towel cut into long strips and the cakes come out of the oven beautifully level!
After the cakes have cooled, wrap them in plastic wrap and store in the freezer or refrigerator until you are ready to frost them. This keeps the cakes moist and makes it easier to frost.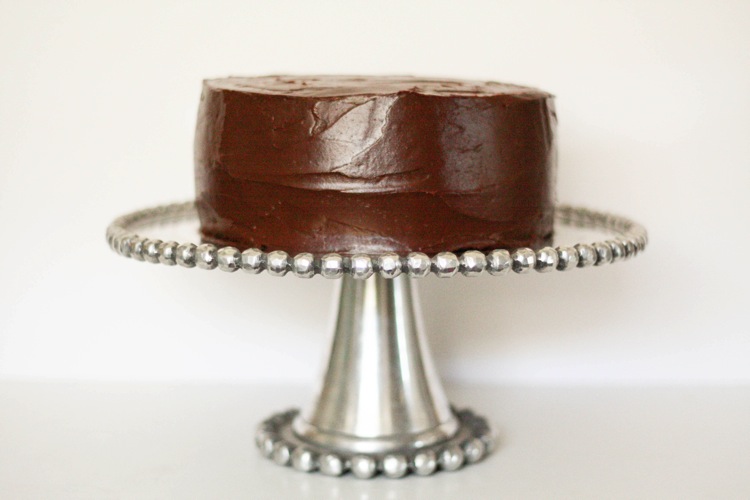 Enjoy!
Favorite Chocolate Cake
Ingredients
For the Chocolate Cake:

2

cups

all-purpose flour

2

teaspoons

baking powder

2

teaspoons

baking soda

1

teaspoon

salt

2

cups

sugar

4

ounces

unsweetened chocolate

6

tablespoons

unsalted butter

1

teaspoon

pure vanilla extract

2

eggs

lightly beaten

For the Chocolate Frosting:

1 1/3

cups

heavy cream

1 1/2

cups

sugar

6

ounces

unsweetened chocolate

1

stick plus 2 tablespoons unsalted butter

1 1/2

teaspoons

vanilla extract

Pinch

of salt
Instructions
Chocolate Cake Instructions:

Preheat oven to 350°. Butter and sprinkle with cocoa two 8-by-1 1/2-inch round cake pans. Line the bottoms with wax or parchment paper. In a medium bowl, sift together the flour, baking powder, baking soda and salt. Set dry ingredients aside.

In a medium saucepan, combine the sugar with 2 cups of water. Bring to a boil over high heat and stir until the sugar dissolves; then pour into a large bowl (this takes a while). Add the chocolate and butter and let sit, stirring occasionally, until melted and slightly cooled. Stir in the vanilla.

Beat the eggs into the chocolate mixture at medium speed until combined. Add the dry ingredients all at once and beat at medium speed until smooth. Divide the batter evenly between the prepared pans and bake for about 25 minutes, or until the top springs back when pressed lightly and a cake tester comes out clean. Cool the cakes in their pans for about 25 minutes, then invert onto a rack to cool completely.

Set one cake, right-side up, on a cake plate. Using a metal spatula, spread one-third of the Chocolate Frosting evenly over the cake. Top with the second cake and frost the top and sides with the remaining frosting.

Chocolate Frosting Instructions:

In a medium saucepan, bring the cream and sugar to a boil over medium high heat. Turn the heat to low and simmer, stirring occasionally, until liquid reduces slightly, about 6 minutes. Pour the mixture into a medium bowl and add the chocolate, butter, vanilla and salt. Let stand, stirring occasionally, until the chocolate and butter are melted.

Set the bowl in a larger bowl of ice water. Using a hand-held electric mixer, beat the frosting on medium speed, scraping the sides occasionally with a rubber spatula, until thick and glossy, about 5 minutes. Use immediately.