We are adding another little pumpkin to the bunch this Spring! 
I'm 14 weeks along and due on May 12th, 2016! With my track record of being overdue – I'm saying May 17th instead. It's my Bobba's birthday and would be a great day to have a baby :)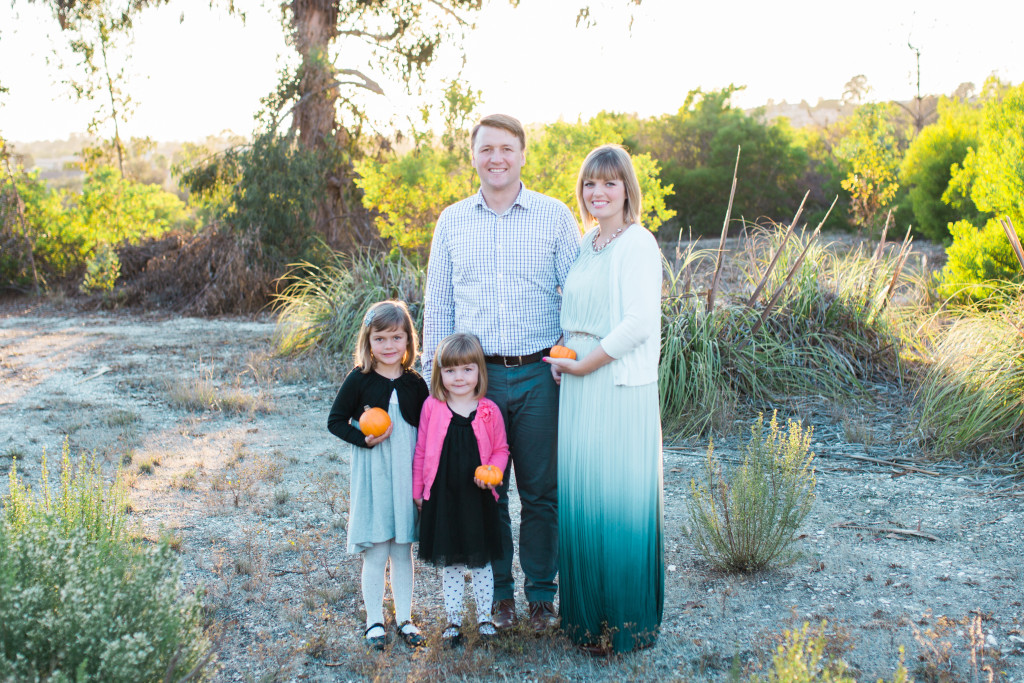 We are so excited! Ada & Lola can't wait to be big sisters to baby. Lola kisses my belly and says, "Goodnight, little one." So far everything looks great! Growth is right on track and baby's heart rate was 140-142 at my last appointment.
I am sorry if I've avoided you or been short in past months, I've been sick. So very tired, too. Thank goodness for Zofran! It took the edge off and helped me keep food down. Wish I would've had it with my girls.
Photos by the talented Kirsi of LK Photoshoots! She is so good with my girls and has such a great eye for locations and ideas. Book your spring photo shoot with her here!