Ada turned 5 last month! She reminds us daily that she is 5 now. We celebrated with friends and family in Frozen style, would you expect anything less? :)
I did all white food to make it feel like a wintry-snowy-land. Cauliflower & jicama with Ranch dressing for dipping. Powdered donettes, marshmallows (that everyone mistook for mints – so I'll just do mints next time), turkey & Rondele cheese sandwiches with the crusts cut off. Sprite & water to drink!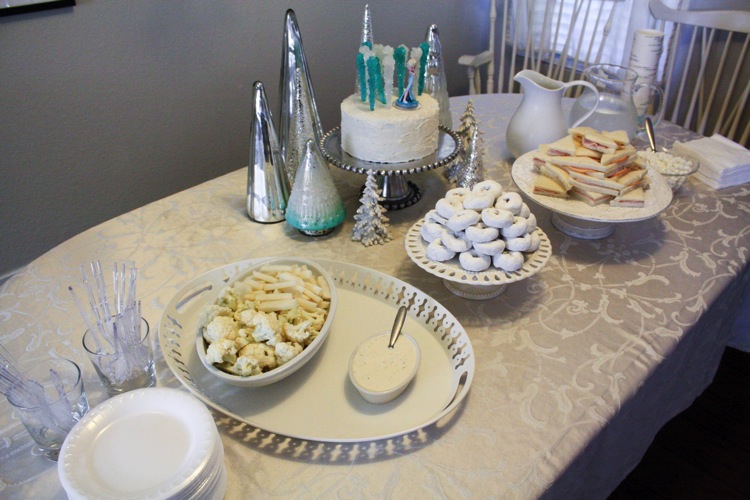 I borrowed all of my mom's Christmas tree collection and I think they looked perfect around the cake! I used Duncan Hines Blue Velvet cake, my buttercream frosting, then topped it with rock candy (I saw the idea from a friend who saw it on Pinterest) and an Elsa. I'm so happy with how it turned out! Ada was in awe :)
I made snowflake sugar cookies and had a station with frosting and sprinkles for the kids to decorate their own: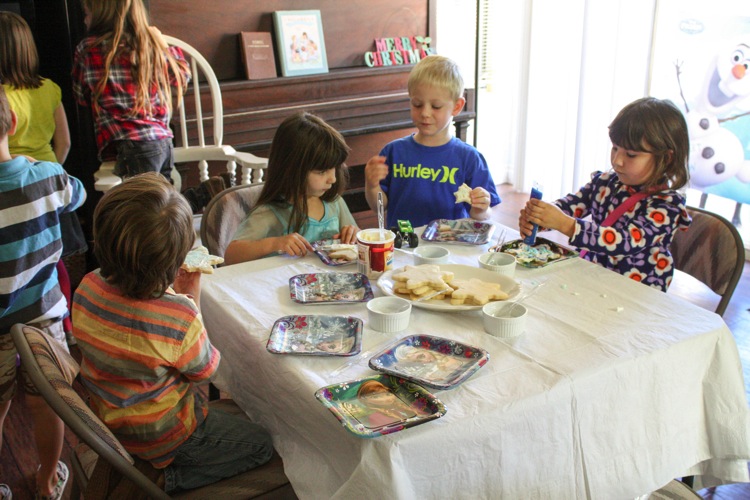 Sweet girlfriends playing ring around the rosie:
Matt's dad surprised everyone and showed up as Olaf!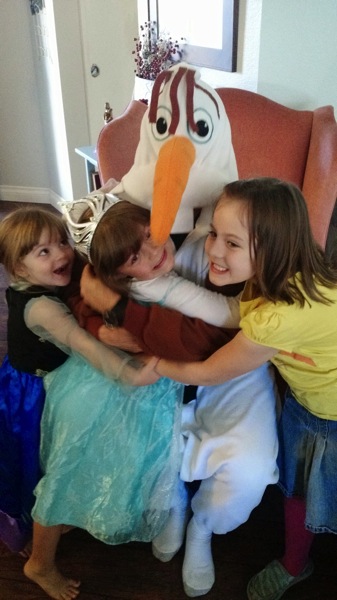 All the party goers after the piñata. Did you know that they have piñatas now that you don't have to hit? This one had ribbons that hung down and each person pulls a ribbon until you get to the one that opens it. Ours didn't quite open enough and I had to rip it more, but I thought that was so cool!
My big 5-year-old while all of her friends sang Happy Birthday to her :)
I think we got all of the Elsas in this picture!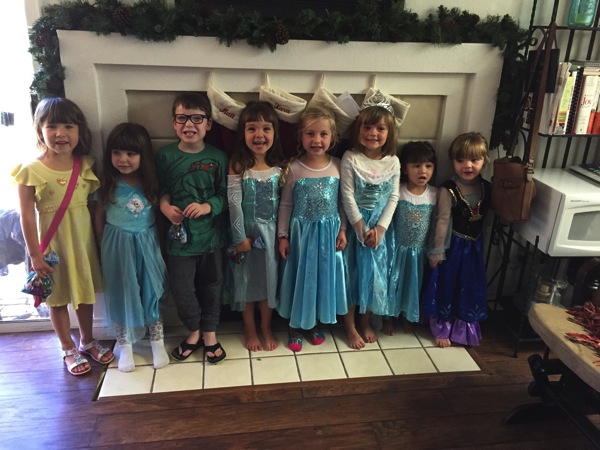 We also had Frozen playing on the TV and had some impromptu singalongs with popcorn after all the food and cake. I'd say it was a success!
Happy Birthday sweet Ada! Thank you for making me a Mommy 5 years ago and teaching me so much. Love you baby girl :)