This is a sponsored post with Markerly. As always, all opinions are 100% mine.
Happy New Year! Welcome to the time of year where everyone is making resolutions, joining gyms, vowing to get fit, and trying to lose the extra holiday pounds. Are you one of those people? I know one of my biggest hurdles in staying healthy is my diet. It's easy to stay on top of when I plan ahead, but when I fall behind (life happens) and there's nothing in the fridge for dinner…fast, unhealthy food is so tempting!
Enter BistroMD. They are a healthy meal delivery service that provides gourmet, perfectly balanced meals to help you on your quest to stay healthy and/or lose weight. BistroMD is different from other services like it because they only use natural, wholesome ingredients that they would serve at their own tables. I loved the Roasted Norwegian Salmon! I was surprised by how good it tasted for being frozen.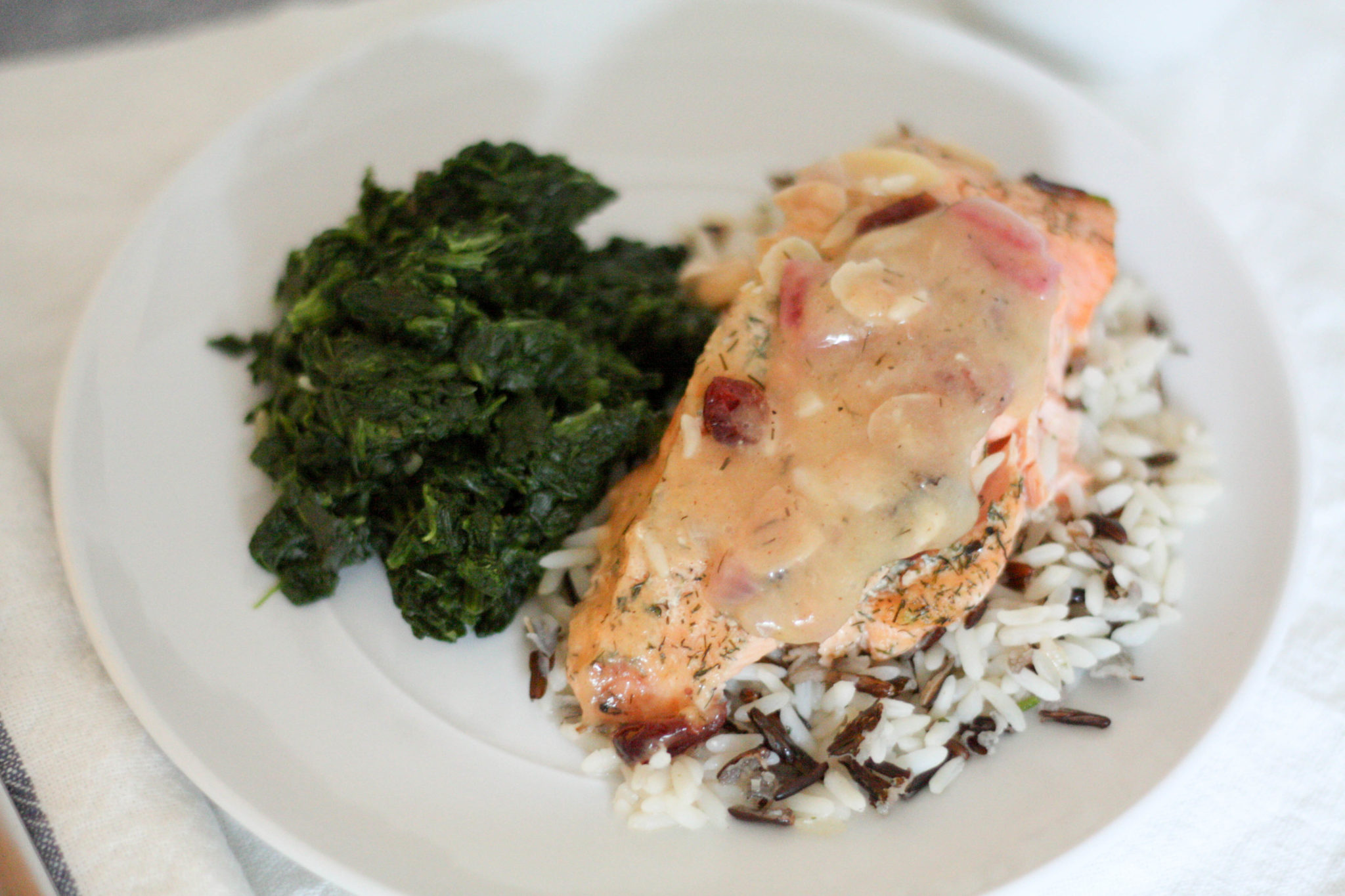 Check out the BistroMD menu here. Doesn't everything look good? I love that you're still eating real food, not starving yourself. They also have a Gluten-Free Program and a Women's Program! Meals are shipped out weekly, so you still have room in your freezer for everything else. They even send you a menu with ideas and options for what to eat every day. And yes, you also get dessert! Extremely important in my book :)
I've never heard of Metabolism Dysfunction before. Evidently it's something that half of us in the U.S. have! Dr. Cederquist, who designed BistroMD's diet delivery program, saw in her work that the majority of her patients who tried to lose weight have a metabolic dysfunction that makes weight gain easy and weight loss difficult. Eating less and working out more just doesn't work for them. They need a specific nutritional platform of balanced macronutrients to include lean protein, complex carbohydrates, and healthy fat ratios to restore their metabolism so that they can retain their muscle mass and target fat. Every program includes not only great tasting, chef-prepared meals – but every entrée is created within Dr. Cederquist's scientifically based nutritional platform.
here.