Drive your Chevy to Disneyland!
This post contains affiliate links for your convenience. If you purchase through my links, at no additional cost to you, I may receive a small commission.
Thanks to General Motors, my family and I were able to take the all-new Chevy Blazer on a road trip from the Central Coast of California down to Disneyland! We decided that the color was Minnie Mouse Red :) I got stopped multiple times by people in parking lots commenting on the vibrant color red and asking what type of car it was. The Chevy Blazer definitely turns heads!
The Chevy Blazer has been off the market for 14 years! It's such a fun car and the perfect midsize SUV.
Here are some of my favorite features:
the rearview mirror is actually a camera showing you what is behind you
the awesome backup camera – I feel blind driving a car without a backup camera now. Anyone else? I've been spoiled by my minivan!
the seat vibrates if you are veering out of your lane or too close to an object
the seat warmers and seat coolers
the WiFi capabilities – my girls were able to keep up our tradition of watching Disney movies on their devices as we drove
the get up and go! She's a fast car when accelerating on the freeway
the comfortable seats
the trunk sensor – you put your foot under the Chevy light under the back of the car and it opens the trunk!
We had such a great road trip to Disneyland in the Chevy Blazer! I would highly recommend test driving one if you are in the market for a two row SUV.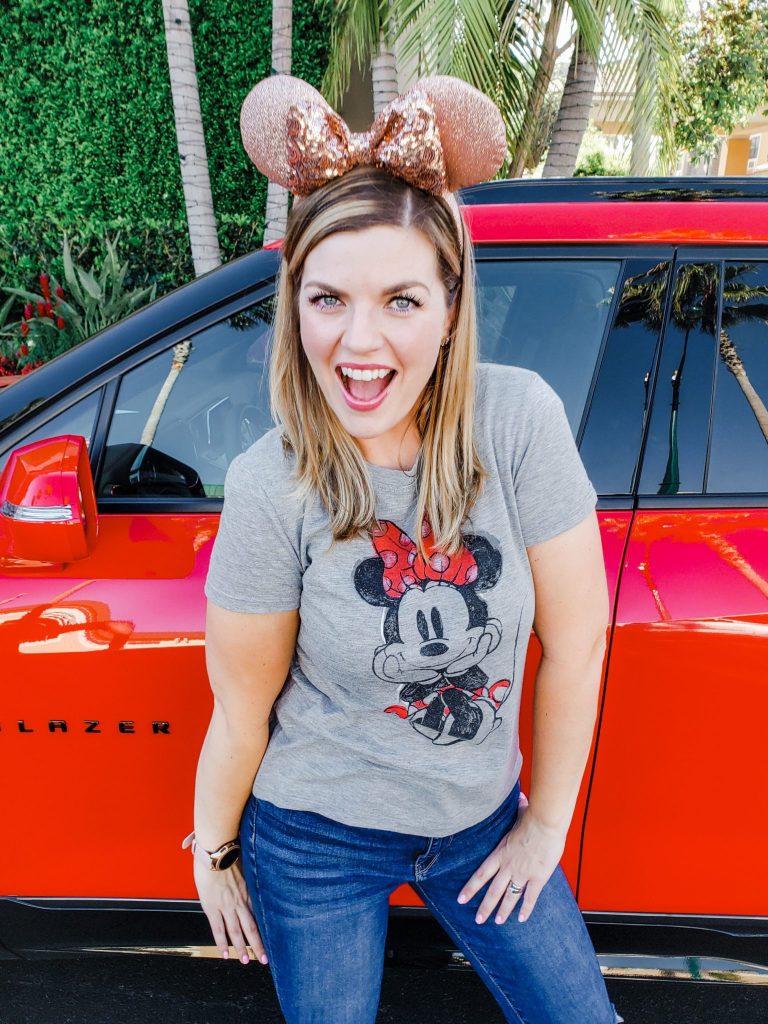 Another neat feature: the wireless charging station for your phone!
Crisp navigation display on a palm-lined Anaheim street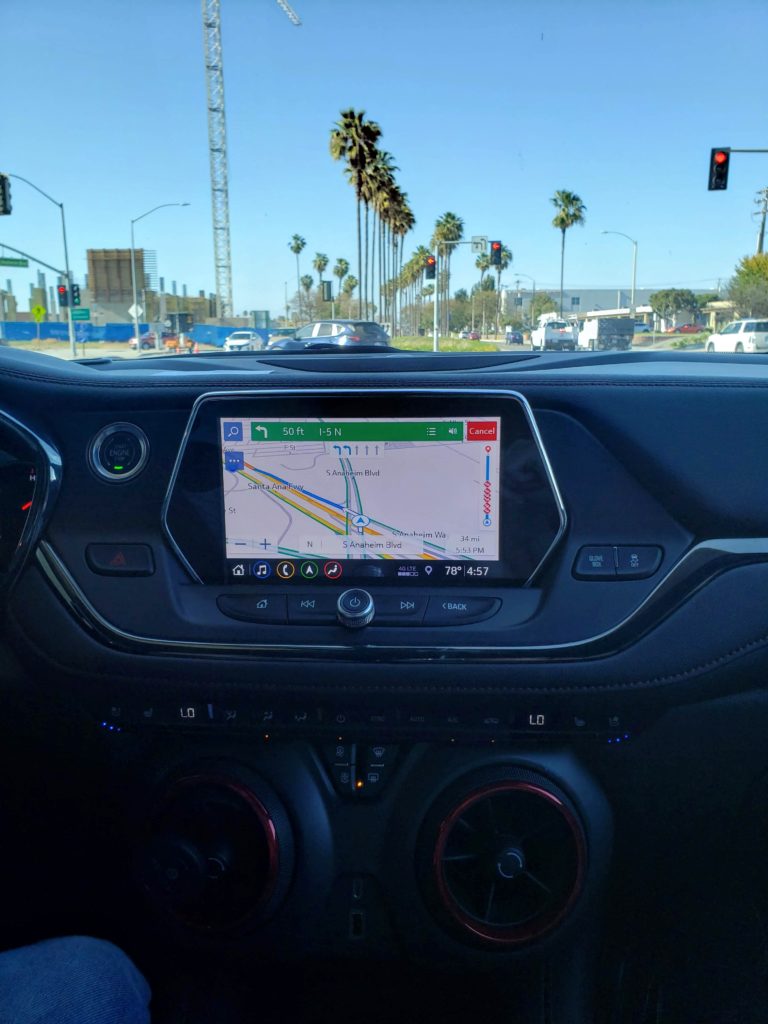 Get Away Today
Get Away Today is having crazy awesome Disneyland deals for the new Star Wars Galaxy's Edge Opening!
Their Layaway Plan that allows you to hold your vacation for just $175 down
Book through Get Away Today and use code KARA10 to get $10 off your Southern California vacation package!

We also took the Chevy Blazer to Avila Beach
She looked really good up there!
It wasn't the warmest beach day, but it was still beautiful!
Thank you to General Motors and Chevy for making our California road trip possible! From the Central Coast down to Disneyland and back, the Blazer was a wonderful road warrior. Check out the all-new 2019 Chevy Blazer here!
Flashback to Ada's first trip to Disneyland here :)