I participated in an Influencer Activation on behalf of Influence Central for Carter's. I received a complimentary gift card to facilitate my review and thank me for my participation.
It's no secret that we love Carter's in this house. I've worked with them and written about them before here. I love that their clothes are stylish, comfortable, and affordable!
The best news that I heard this time around was that they now carry up to size 8!! Yes! More years of fresh Carter's outfits for my little girls :)
These doggie dresses were a must – they wore them to church and we were all feeling peachy keen that day.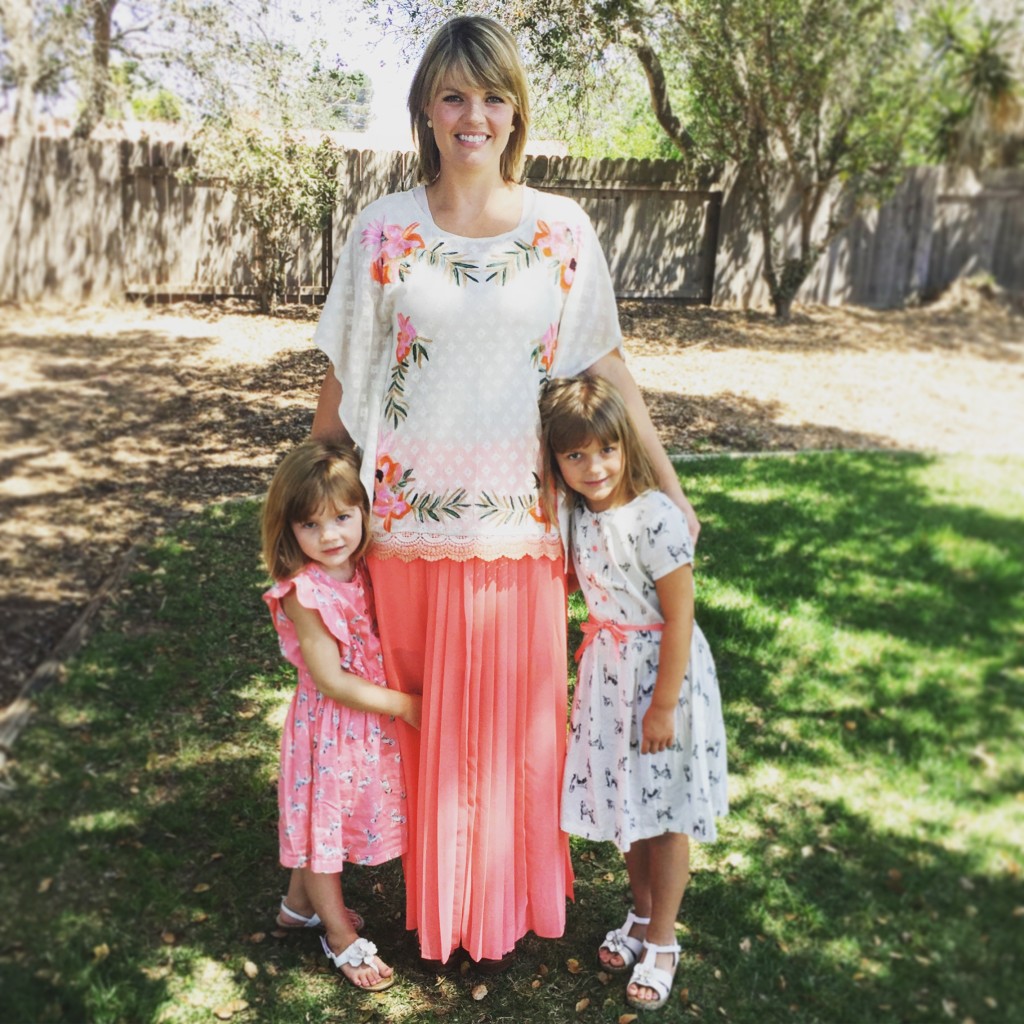 For the first day of school, Ada wore one of her new favorite dresses. Posing with her teacher and Nonnie below!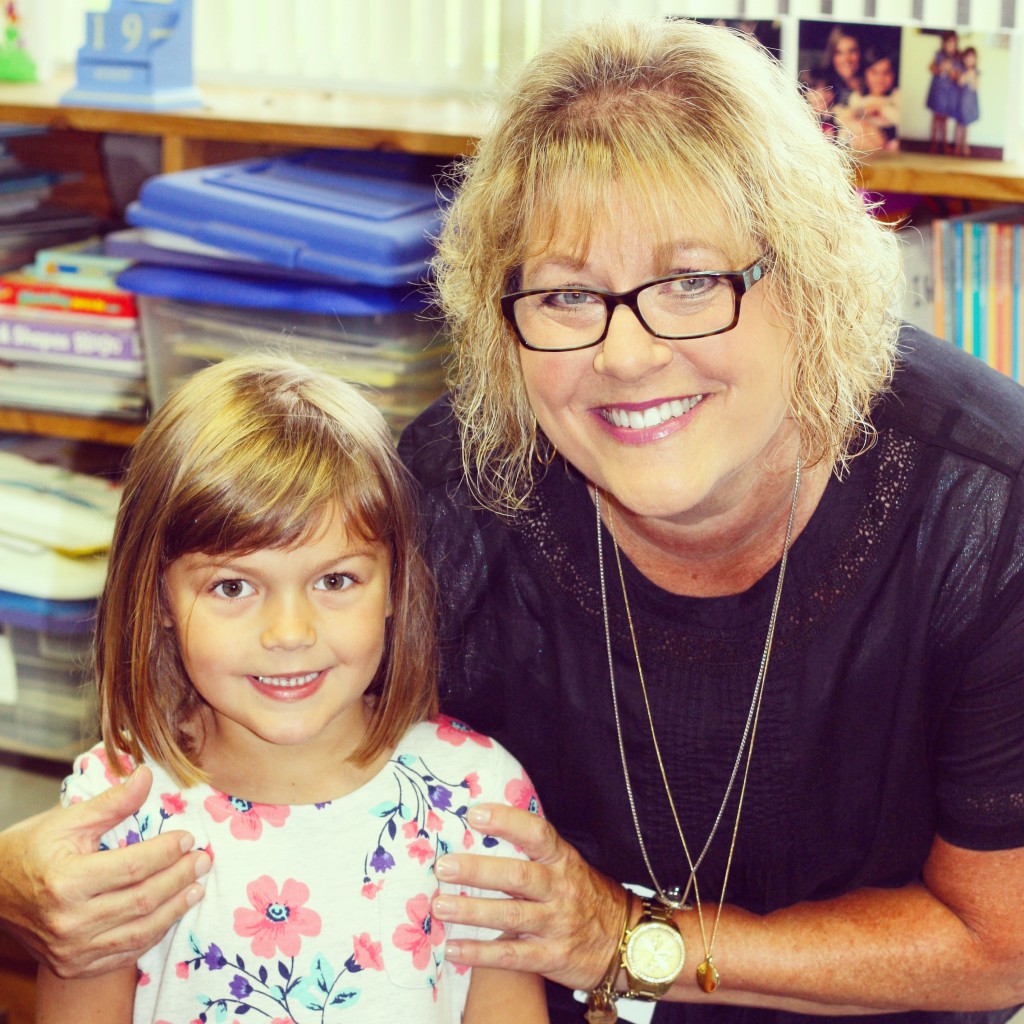 I'm in love with these dresses because they feel almost like a stretchy t-shirt material. Super comfy and breathable, perfect for running on the playground and working in class.
Ada's cute "Catch a Wave" t-shirt is her favorite. She's been our little boogie boarder at the beach this summer, so she was so excited when we found that shirt! And you can tell she was happy to run into her friend at the mall ;)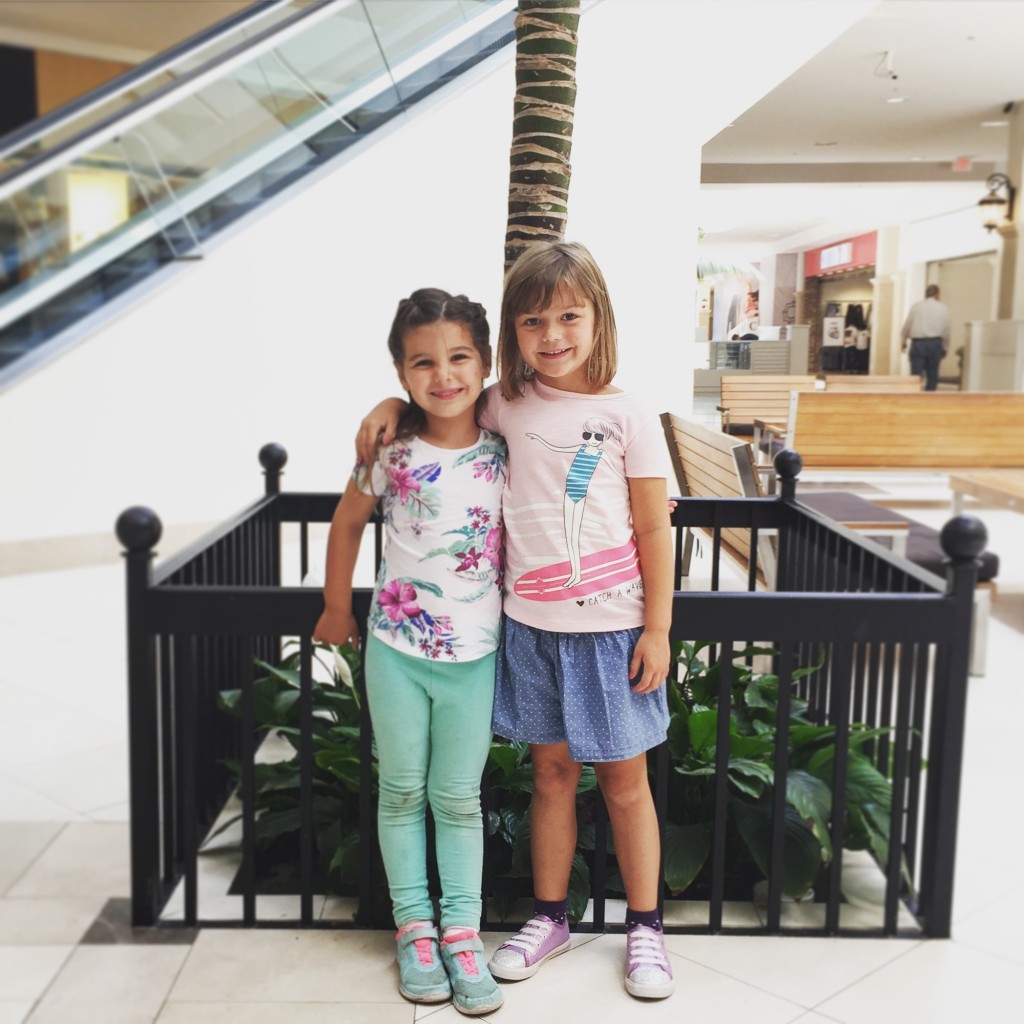 The skirts that Ada and Lola are wearing (above & below) are the best. They are actually shorts! Genius because sitting criss cross applesauce in a skirt is hard. Skorts to the rescue! Is that what they are called these days? My sister and I had some similar to these growing up and we called them skorts. Either way, they are a favorite!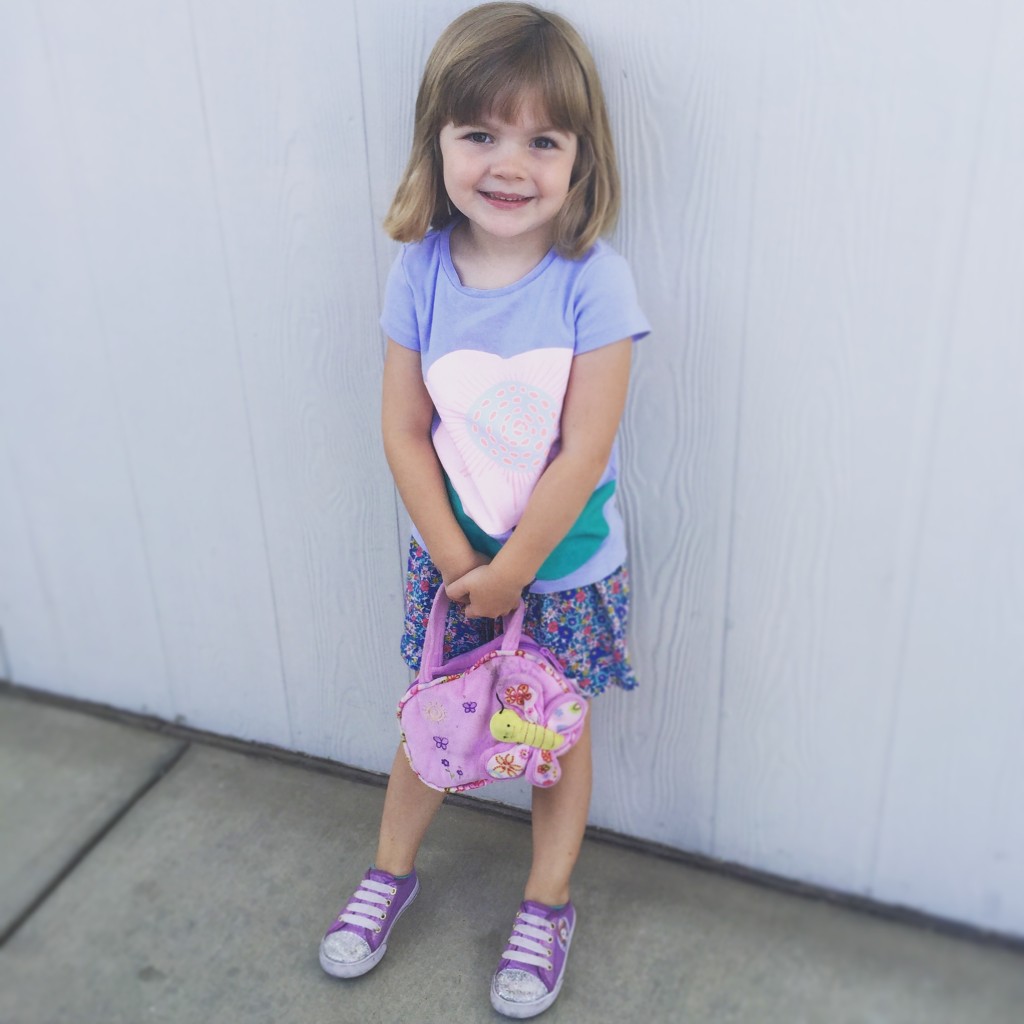 We also got some long sleeved shirts and matching leggings ($6 doorbuster until the 31st) for the cooler months. We are still in full-blown heat wave mode here, so it will be dresses and skorts until it passes.
I couldn't resist this picture of Lola holding a cow. Sweet girl :) 
Until September 7, 2015, you can use this coupon to get 25% off your $40 purchase! It works for online as well, just use the code. Hope you can get some cute staples for your child's back to school wardrobe!