Thank you to Beech-Nut® Naturals™ for sponsoring this post and party. As always, all opinions are 100% my own.
Beech-Nut® Naturals™
We had such a great time getting together as friends to learn about Beech-Nut® Naturals™! All of us are busy mothers who want to feed our children the best food for their growing bodies.

When Ada was a baby, I made her food from scratch. I would boil and puree sweet potatoes, squash, and blueberries and make delicious combinations for her. I loved that I knew what was going into her food!
Making all of that baby food myself was very time consuming, so by the time I had my second baby, Lola, I only did it a few times. Things become much harder to do when you have a toddler and a newborn.
Real food for babies™
Enter Beech-Nut® Naturals™ real food for babies.™ Their baby food is inspired by homemade and made with real fruits and vegetables. They are 100% natural (some available in organic) with nothing artificial. When I read the label, the ingredients were all ingredients that a baby could pronounce. The whole Beech-Nut® Naturals™ line of jar purees was created with input from moms and dads. Beech-Nut® went into homes and sat in kitchens to learn about how parents feed their babies.
That makes me feel good about feeding it to my baby, who is a toddler now! June's favorite flavor is the Apple, Cinnamon & Granola. Her older sisters enjoy it too :)
Party Time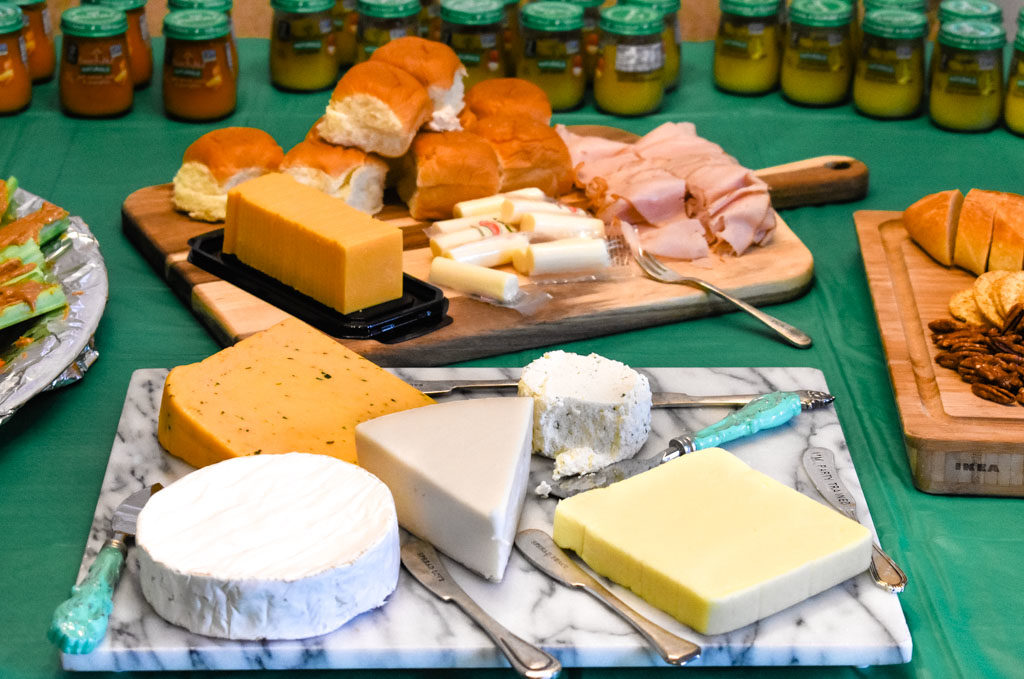 At the party, we enjoyed fresh vegetables, fruit, and two cheese platters. I love making one for adults and one for children. I was surprised by some of the children that liked some of the grown-up cheeses! It was great to see them trying new things.
The moms played Beech-Nut® Bingo while the kids jumped on the trampoline and played in the toy room. Prized included some of my favorite treats: chocolate and caramels.
Sonny is a huge fan of Beech-Nut® Naturals™. When we put the green lid back on the honeypot-shaped jar, he pointed to it like, "Excuse me, please open this again!"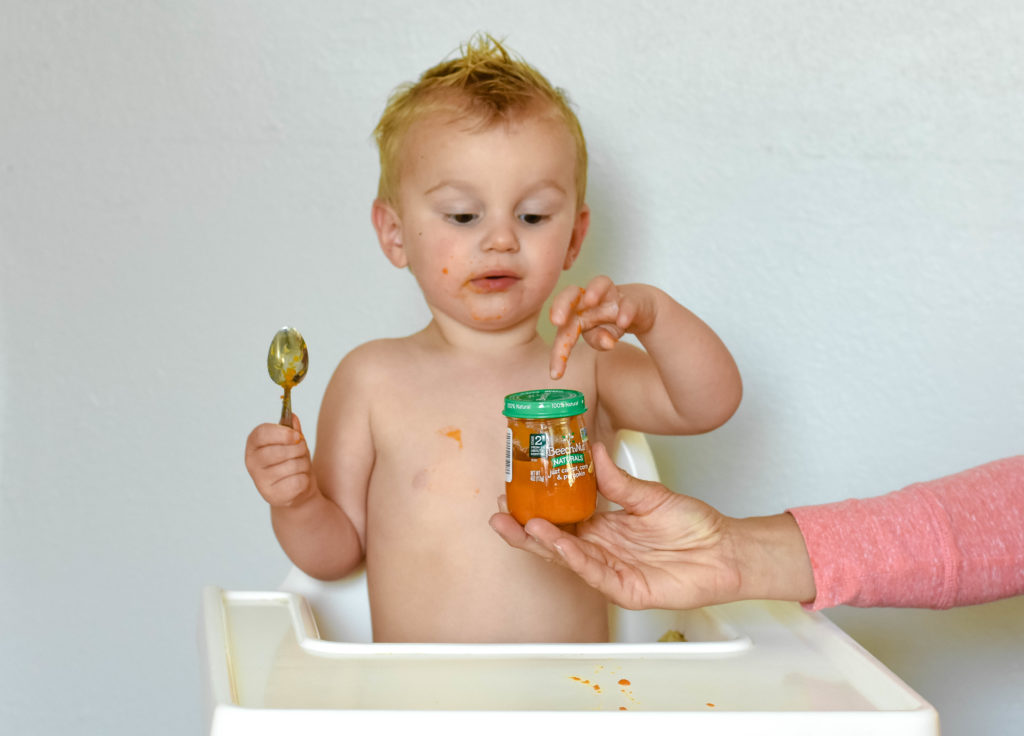 Beech-Nut® wants to give parents the best food for their babies, inspired by homemade food. They are a small company in upstate New York with only 300 employees! They are all dedicated to making real food for babies. That is something I can definitely get behind!