This sauce came to be because I had a cake that was on its last legs. It had been on the counter for about a week or so, Matt & I picking at it every day. So by these last slices, it was pretty dried out. Not wanting my delicious cake & hard work to go to waste, I looked around the kitchen for a solution.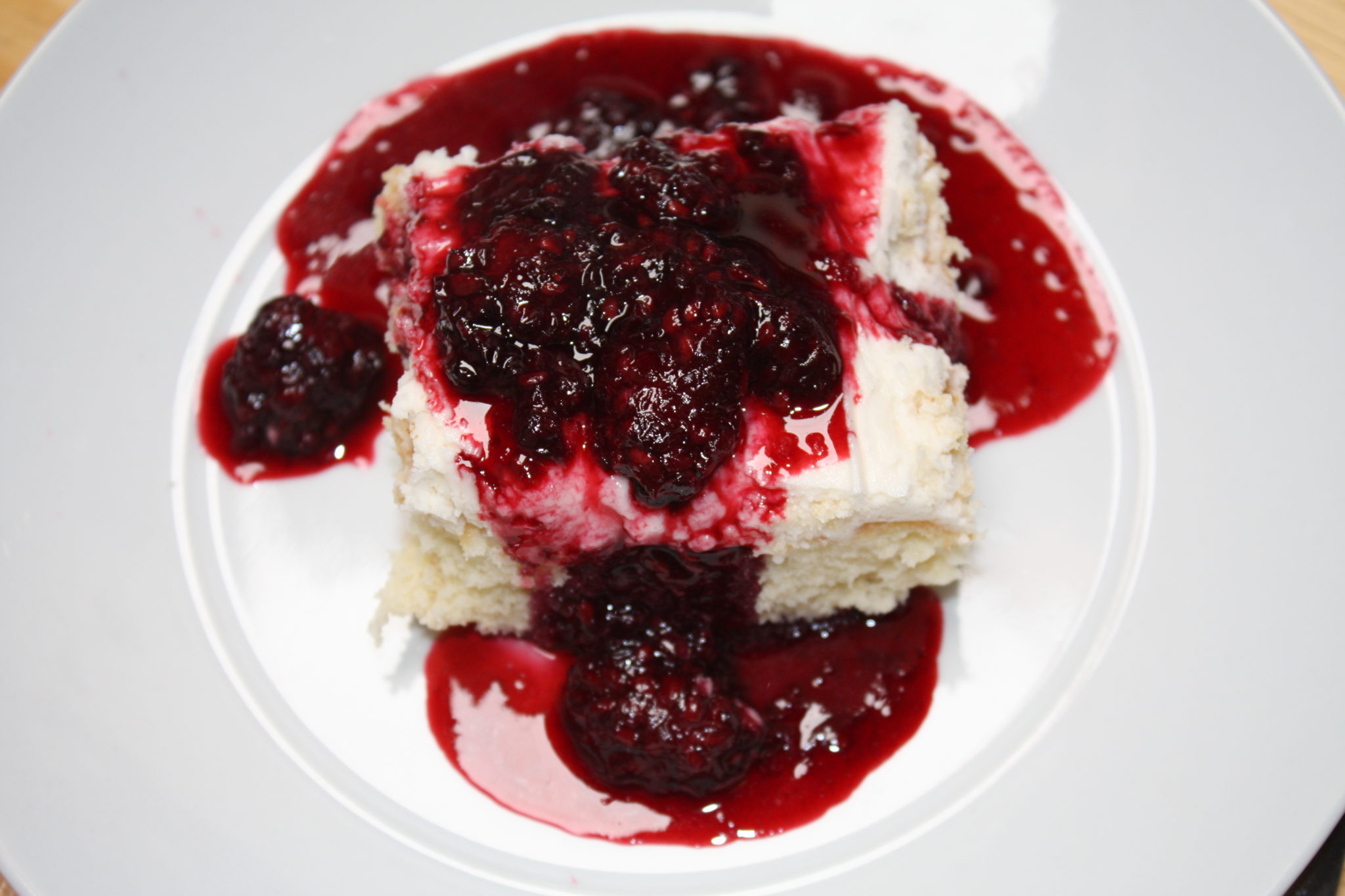 Enter beautiful blackberries! Throw some in a saucepan with sugar & you have a delicious sauce to moisten up your cake.
You could also put it on ice cream, a bagel, muffin, yogurt…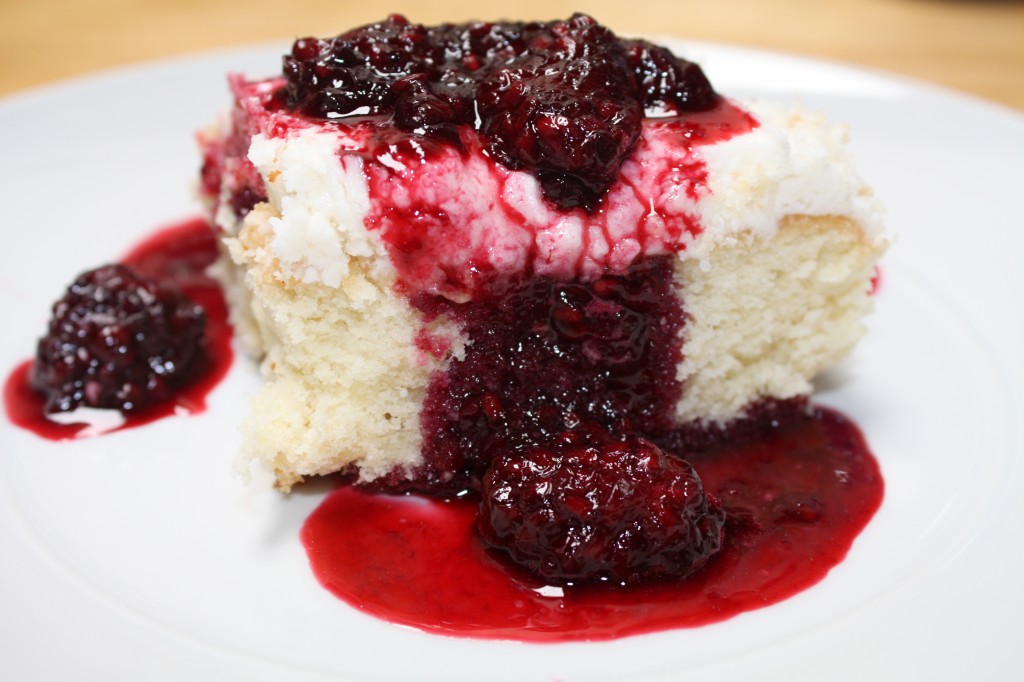 1 c. fresh blackberries
2 T. sugar
1 T. water
Combine all ingredients in a medium saucepan. Stir over medium-high heat until berries start to break down and sugar is dissolved. Add more sugar for a less tart version. Pour over anything your heart desires!