When it comes to sweets, I am a chocolate girl through and through. My whole family can see a dessert list and pick exactly what I would order, because it's always the dessert with the most chocolate in it. Every single night on our recent Carnival cruise, I ordered Carnival's Melting Chocolate Cake. Nothing else on the dessert menu compared!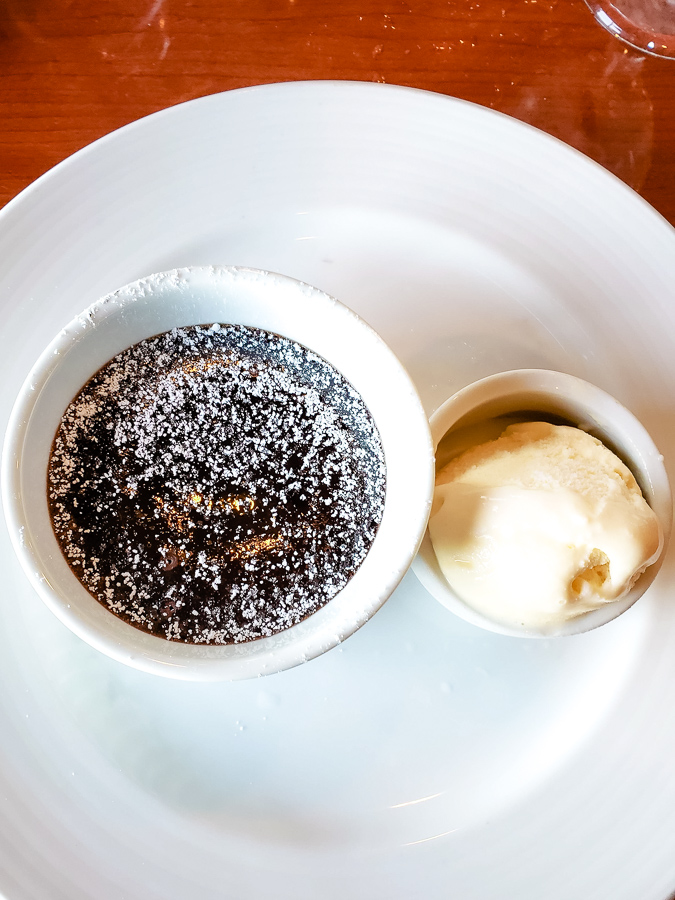 The dining room manager took note of my love of the chocolate melting cake and told me that she had the recipe for it! I was jealous for a split second until she said she would give me a copy! Sure enough, the next night at dinner, she gave me the recipe. She also told me that the chef who created it used Lindt chocolate because it was her favorite.
On the last night, I asked for a second portion of vanilla ice cream because the cake is so rich. It was perfect with two scoops and looked like a Hidden Mickey! My friend, Leena (who is an avid cruiser with her sister), told me to order the fruit plate and the Melting Chocolate Cake then dip the fruit into it! Genius and delicious.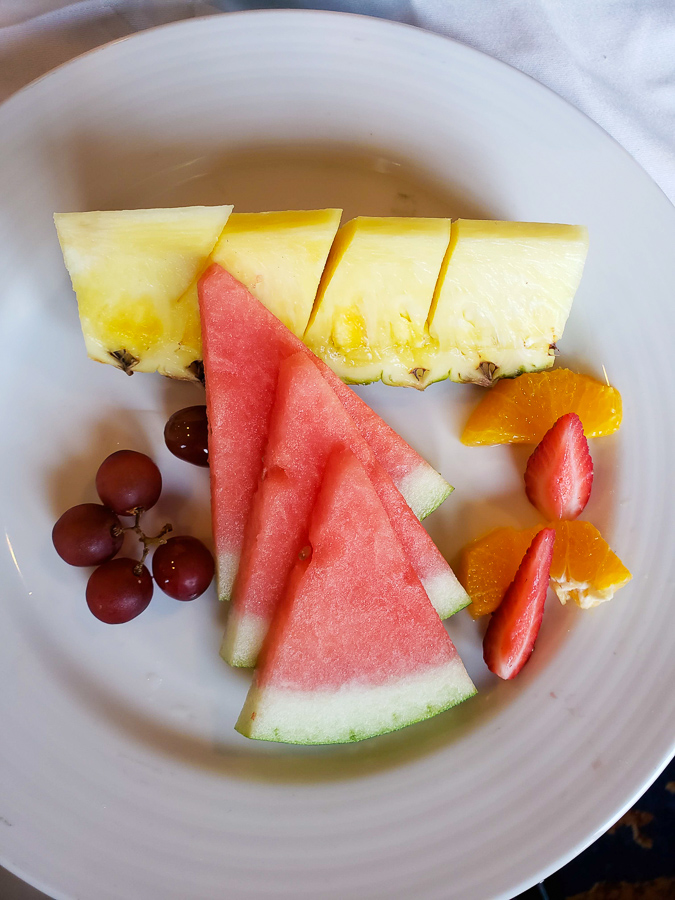 When it comes to food, I feel like simplicity is the answer. The things that taste the best are the least complicated. This recipe completely reaffirms that belief; only five ingredients and fourteen minutes to bake. I can't wait to make these for my family! Let me know what you think if you make them. Ada was a fan: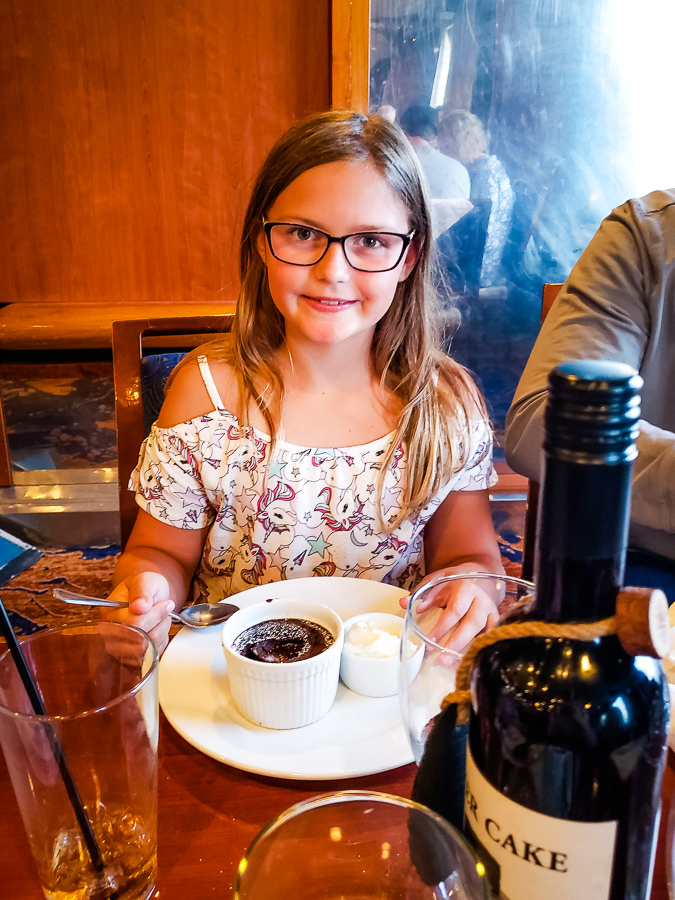 So, without further ado, I give you the recipe for Carnival's Melting Chocolate Cake!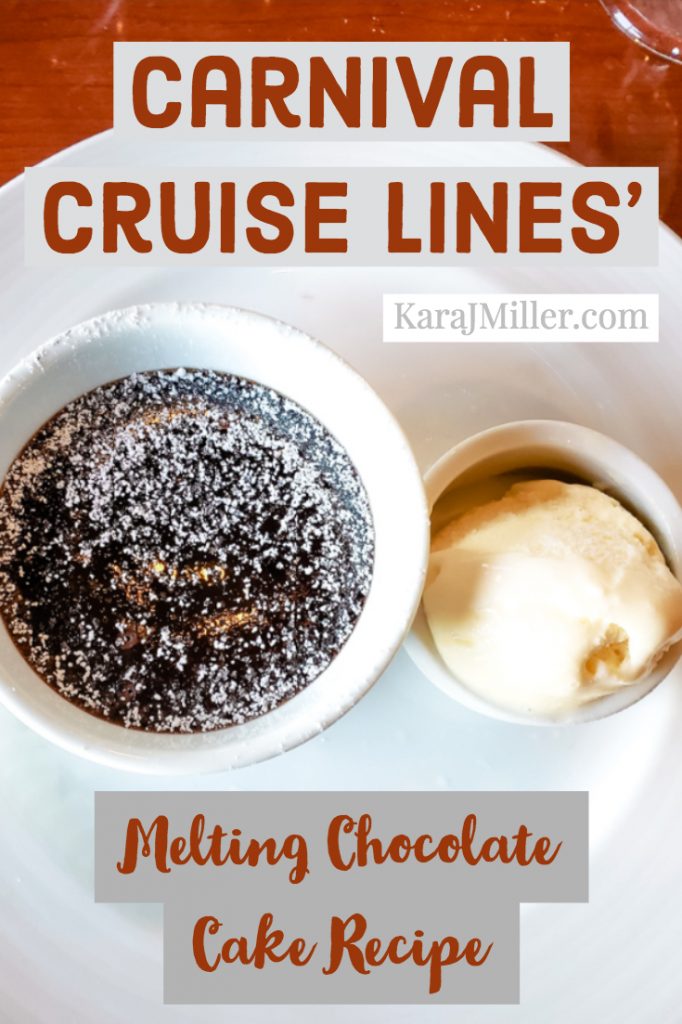 Carnival's Melting Chocolate Cake
Now, you can make the glorious melting chocolate cake that is offered every night on Carnival Cruises at home!
Ingredients
6

ounces

Dark Chocolate

6

ounces

Butter

4

Eggs

3

ounces

Sugar

2

ounces

Flour
Instructions
Melt the chocolate and butter.

Mix eggs and sugar and whisk for a few minutes, then add flour.

Add the egg mix to the melted chocolate and mix.

Pour the mix in a greased mold.

Bake directly in the oven at 390°F for 14 minutes.