While we didn't do it on purpose, my mom and I ended up finding the BEST Fish Tacos on Kauai during our trip! We just happen to love them, and they are irresistible when the fish is so fresh on the island.
There is no clear winner here because each of these fish tacos is so different. So, I give you the three best fish tacos on Kauai.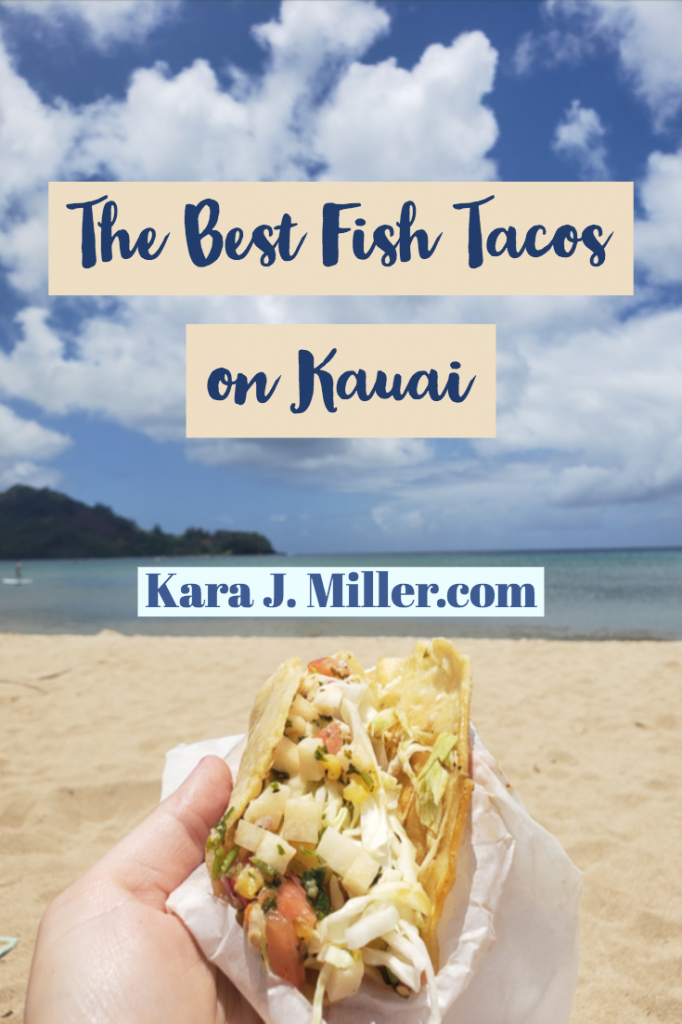 1. Kilauea Fish Market – 4270 Kilauea Rd, Kilauea, HI 96754
Kilauea Fish Market is located in Kilauea, a little off of the main highway in Kauai. They have plenty of signs to help you get to the right place as you pull up to the address.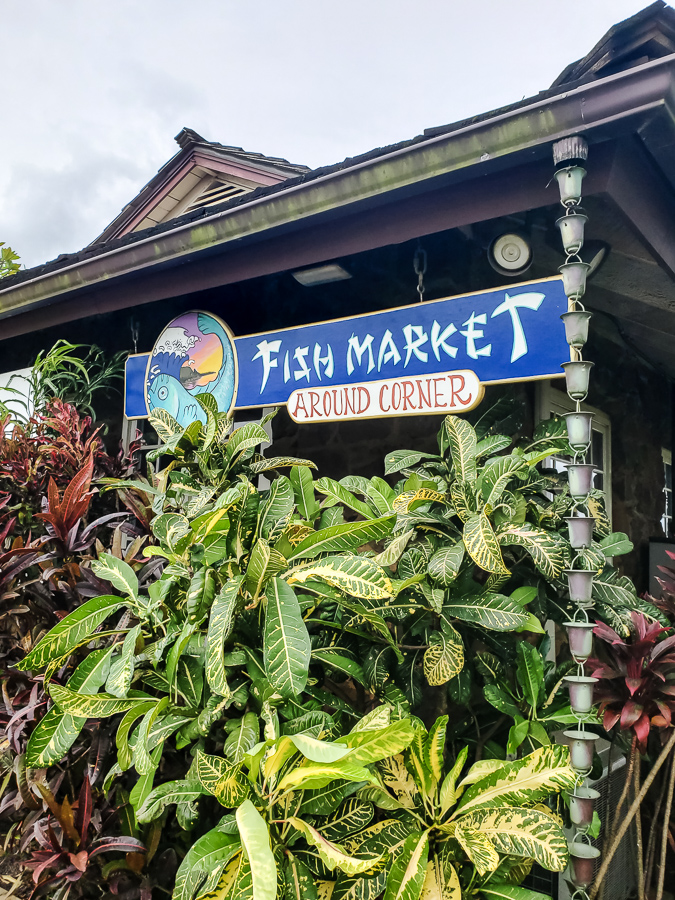 Kilauea Fish Market's grilled Mahi Mahi tacos were to die for! My mouth is watering just writing this. They are on flour tortillas with homemade salsa, cheese, cabbage, and a garlic cilantro ranch on top. This photo shows one order, two very generous portions of Mahi Mahi that you can barely see underneath all of the toppings.
2. Pat's Taqueria – 5-5190 Kuhio Highway, Hanalei, HI 96714
Pat's Taqueria is a food truck that is inside of the Ching Young Village Shopping Center. Their tacos are the smallest on this list, but the price reflects that.
I am obsessed with Pat's Taqueria's pineapple jicama salsa! My mom and I are on a mission to recreate it here at home because it was that good. The sweet pineapple and the crunch of the jicama just set these tacos off! Not to mention the fresh Ono that was on there…so good! We bought our tacos and then headed down to the beach. Can't beat eating a fish taco for lunch in Hanalei Bay!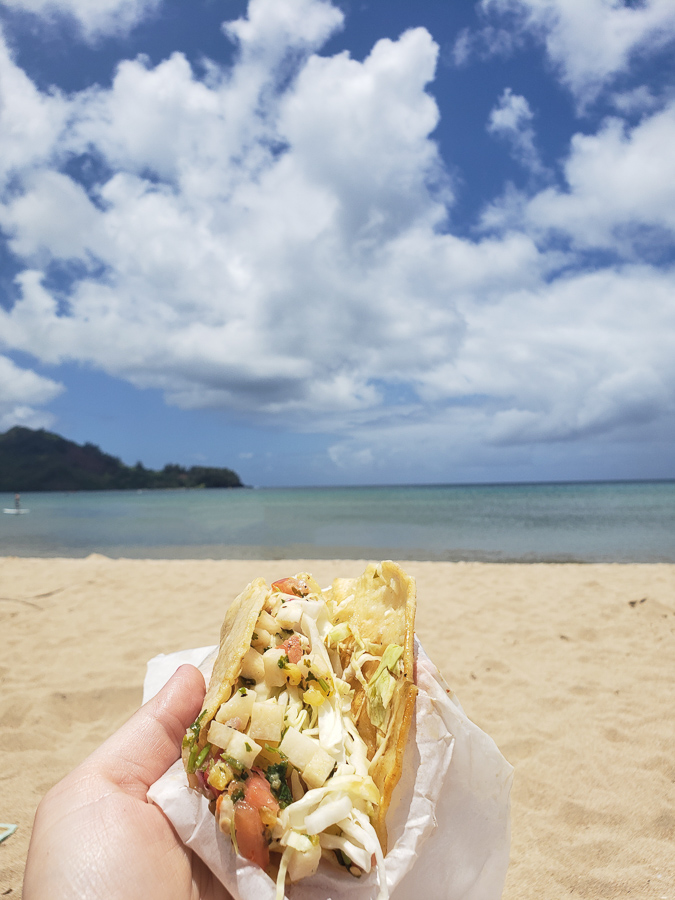 3. Tiki Tacos – 4-971 Kuhio Highway, Kapaa, HI 96746
Tiki Tacos is in Kapaa, the only place you'll really run into traffic on the island. It's in an unassuming two-story building where you wouldn't expect to find a taco place, but you will be glad you did!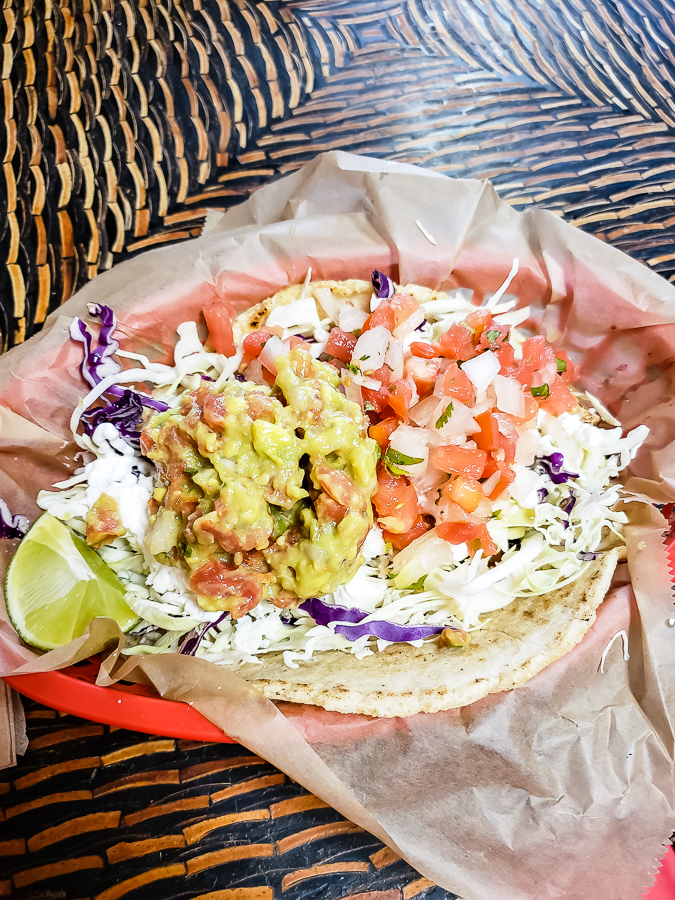 Tiki Tacos gets major points for the homemade corn tortillas! They are thick and soft. The fresh Ahi was a generous portion and this one taco was more than enough to fill me up; I was stuffed after finishing it. The other standout thing with Tiki Tacos is the caramelized onions on the taco! I'd never had that before and it was delicious. Queso fresco, cabbage, homemade salsa, and sour cream top it off. I paid extra for the guacamole and salsa fresca and would do it again!
There you have it, the three best fish tacos on Kauai. Have you tried any of them? I would love to hear what you think!