Do you like homemade popcorn? We are big on it in my family. My grandpa loves to make buttery popcorn in his popcorn maker. I have memories of watching Sunday night Disney movies with a bowl of his popcorn that would rival movie popcorn! It only makes sense that our family would also treasure chewy caramel popcorn.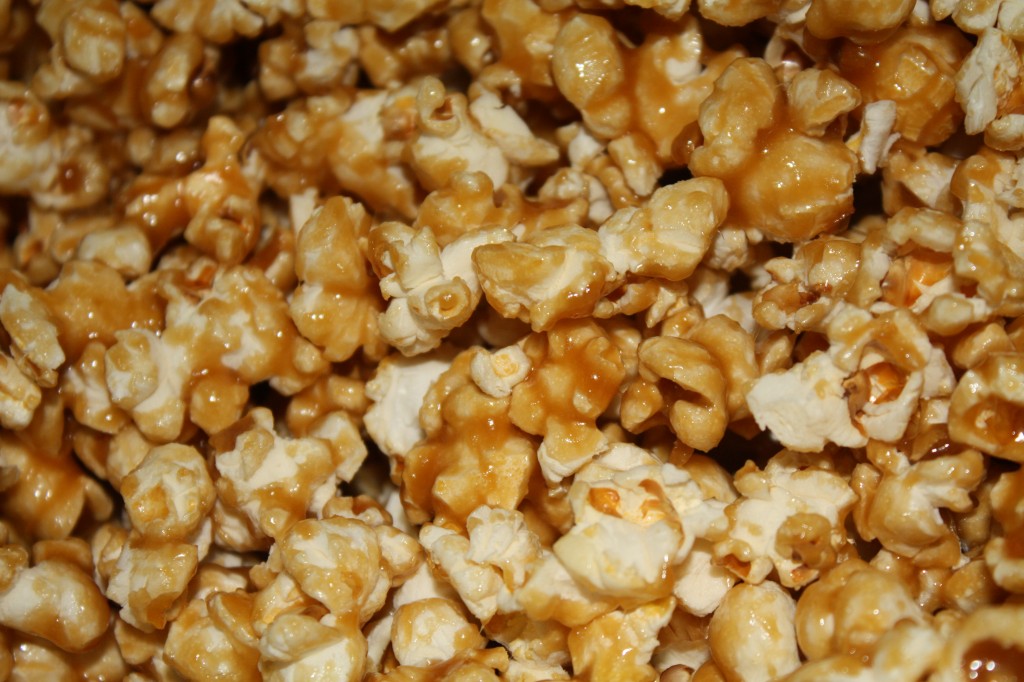 This Chewy Caramel Popcorn is a recipe from my Uncle Devin, he is famous for making it on Sundays! We followed the tradition and made a batch to accompany us for our night watching the Oscars on Sunday. This caramel corn is to die for. There is never any left over, and it's a pretty sure thing that the bowl will be licked clean!
How do you make the best caramel corn?
See the recipe below. I'm serious! Give it a try and let me know what you think. Enjoy!
Caramel Popcorn
Ingredients
1/2

cup

butter

1

c.

brown sugar

1/2

c.

corn syrup

1/2

t.

salt

1/2

t.

baking soda

1/2

t.

vanilla

1

large batch of popcorn
Instructions
In a saucepan, bring first six ingredients to a boil and pour over popcorn. Serve with lots of napkins!