I found this recipe online years ago and have made it every St. Patrick's Day since we've been married. It's a tradition to have this Irish meal sometime in March in my family! Matt loves it and so do I. The vegetables come out tender and flavorful, the perfect companion to the meat.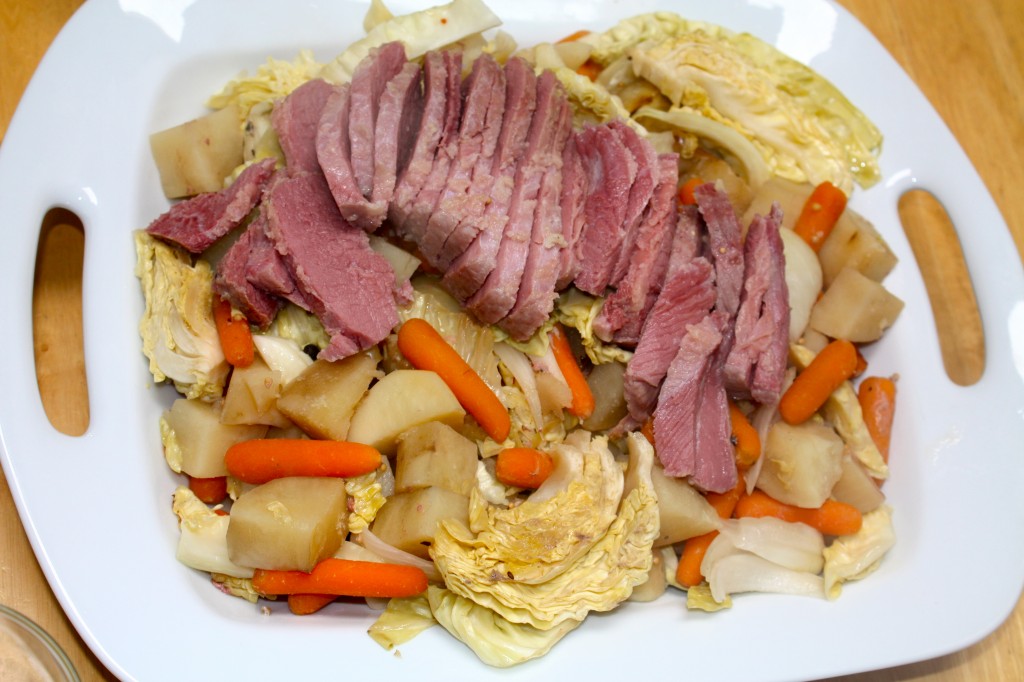 1 medium onion, cut into wedges
4 medium potatoes, peeled and quartered
1 pound baby carrots
3 cups water
3 garlic cloves, minced
2 T. sugar
2 T. cider vinegar
1/2 t. pepper
1 (3 lb) corned beef brisket with spice packet, cut in half
1 small head cabbage, cut into wedges
Place the onion, potatoes and carrots in a 5 quart slow cooker. In a mixing bowl, combine water, garlic, sugar, vinegar, pepper, and contents of spice packet. Pour mixture over vegetables. Top with brisket, then cabbage. Cover and cook on low for 8-9 hours or high for 4-4.5 hours, until meat and veggies are tender.
This can also be assembled the night before and put in the fridge, just use one cup less water.
Serve with crusty bread (or Irish soda bread if you feel extra festive) and enjoy a complete, satisfying meal!