This shop has been compensated by Collective Bias, Inc. and its advertiser. All opinions are mine alone. #DropShopAndOil #CollectiveBias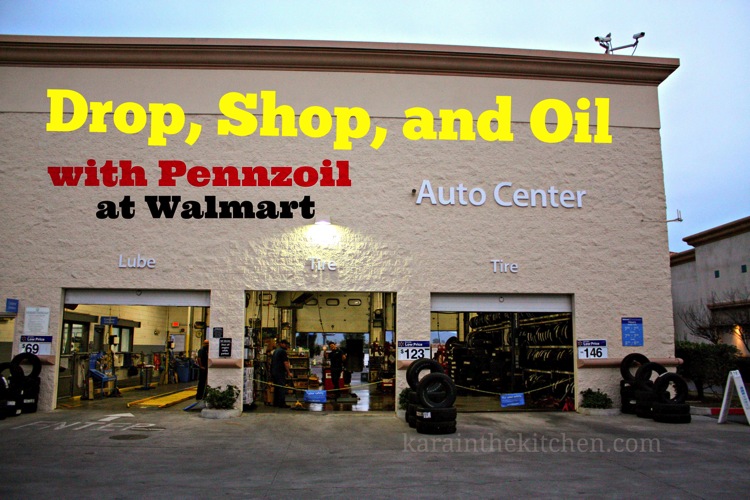 Now that the new year is here, we need to make sure our cars are happy on the road. My trusty 4Runner, Lafawnduh, has been with me for ten years! She has 192,000 miles on her and is the most reliable car. She's taken me to college and back, on trips to San Diego, Moab, Los Angeles, the beach, and now takes my daughters to and from preschool every day. She's taken care of me, so I want to take care of her. Regular oil changes with high quality oil are part of that.
That's Dan below, the nicest guy at my local Walmart Auto Center. As he was looking under the hood, Lola said, "There's his beard, it looks like Santa Claus!"  When I asked to take his picture he said, "Oh, you like the older models in the picture huh?" :)
I arrived at 5 PM and was the only person at the Auto Center. By 5:10, my girls and I were in the store shopping. Easy, peasy!
We chose Pennzoil High Mileage Vehicle oil since Lafawnduh has so many miles on her. It helps reduce leaks and oil consumption and is specifically designed for cars with over 75,000 miles. It also helps the engines run clean for a long time.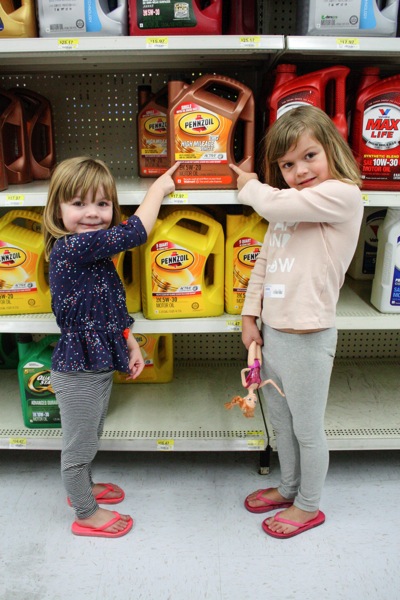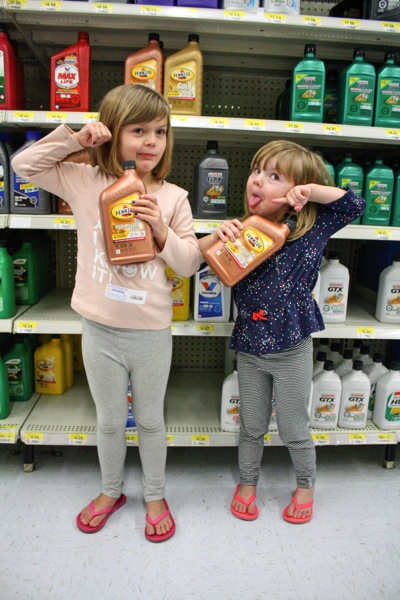 All Pennzoil products help clean out sludge lesser oils leave behind. It's designed for complete protection and will allow you to drive an extra of 550 miles per year vs. a dirty engine. No other motor oil provides better protection from friction!
Pennzoil is so confident in their oil that they offer a free warranty that covers 15 engine parts that may fail due to engine wear or which experience abnormal wear due to friction. (For more info, check out the Pennzoil Warranty Site.)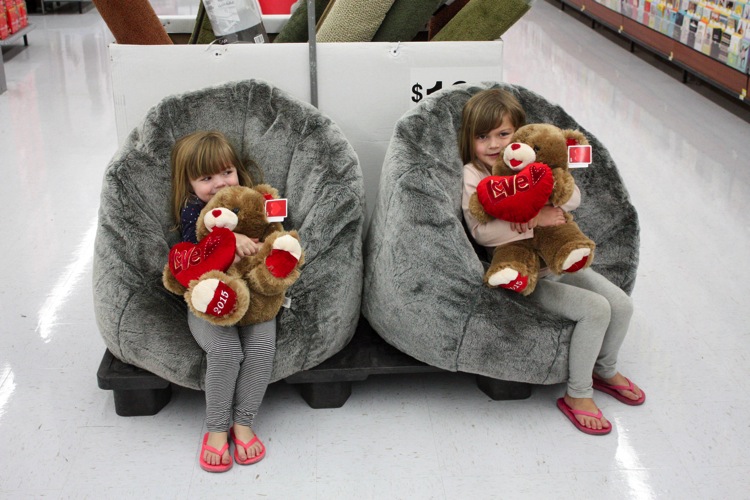 We shopped around and found snuggly Valentine bears, comfy bean bag chairs, and Ada found the paint swatches. If you know this girl, you know it is her goal in life to collect as many free pamphlets, papers, fliers, paint swatches, menus, etc. that she can!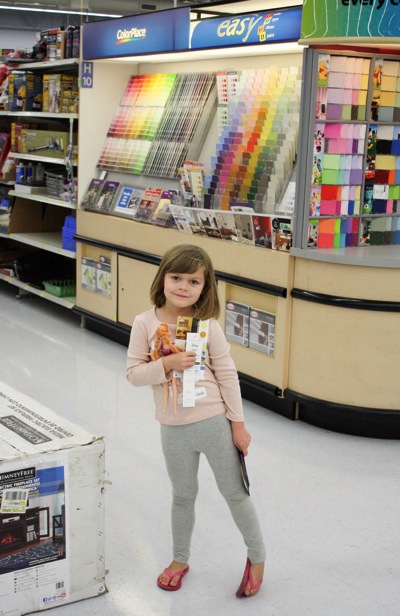 We were hungry so hit up McDonald's for some food. While we were eating, my name was called over the loudspeaker letting me know that my car was ready. It was only 5:38! Super fast service.
We returned to the Auto Center and the girls wanted to play in the waiting room. Even though you don't have to, you could hang there if you wish.
The guys were incredibly friendly and helpful. One of them even fixed my driver's seat! They also washed my windshield, vacuumed the driver's side, checked my tire pressure, and checked the fluids in my car. I am so happy with the service and glad that I have Pennzoil oil in my beloved car.
If you prefer to change your own oil, Ibotta's current offer is for you: $5 off one 5-quart bottle of Pennzoil Platinum with PurePlus Technology
The next time you need an oil change, head over to Walmart and ask for Pennzoil! Drop your car, head inside to shop, and leave with the best oil in your engine.
Check out and enter the awesome giveaway below!
Pennzoil Richard Petty Driving School "Experience of a Lifetime" Giveaway