First of all, let me give you the easiest caramel recipe in the history of caramel making. These little beauties are made in the microwave! The only tricky thing is getting to know your microwave and how long you need to cook them. Once you figure that out – you can bust them out every year and impress your friends and family! My Nana bought these plastic wrappers from a place in UT, but you could just use waxed paper if you can't get your hands on any.
Easy Microwave Caramels
Ingredients
1

cup

butter

1

pound

2 1/4 cups brown sugar

1

can

14.5 ounces sweetened condensed milk

1

cup

light corn syrup

1

Tablespoon

vanilla extract
Instructions
Butter a 9x13 pan. Combine first 4 ingredients in a microwave safe bowl. Microwave on high for 17 minutes, stirring every 5 minutes. Remove and add the vanilla, stir well to incorporate. Pour into the pan and let cool. Cut into small rectangles and wrap in cellophane or waxed paper wrappers. Enjoy!
Now for some more Christmastime fun! We always go to Santa Barbara for the holiday sales…Ada loves to go try on lipgloss at the MAC counter :)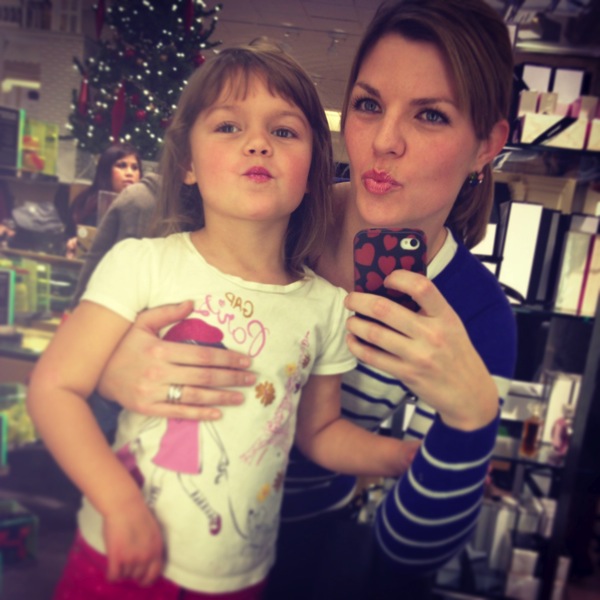 We made gingerbread houses at Devin & Liz's…it was so much fun!!
Ada made her own Candyland:
Becca made a Tribal Village, complete with teepee and bonfire!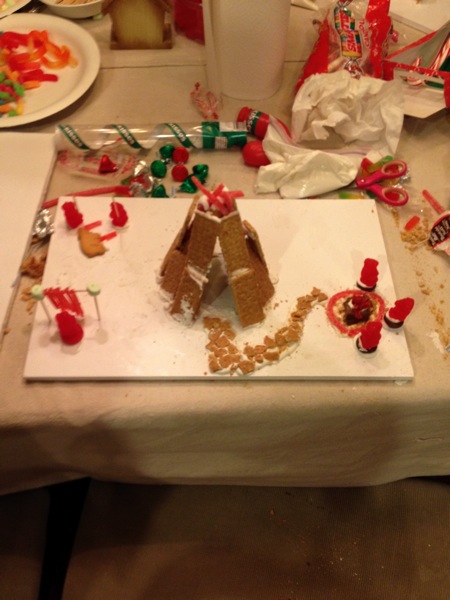 Devin & Liz made a Metropolis with Teddy Grahams ice skating in the middle! Some of them were even on one leg/paw. It was so cute.
Sean made a Gingerbread House with the cutest cars & best garden, in true Portland style!
Matt & I made Santa's Semi Truck!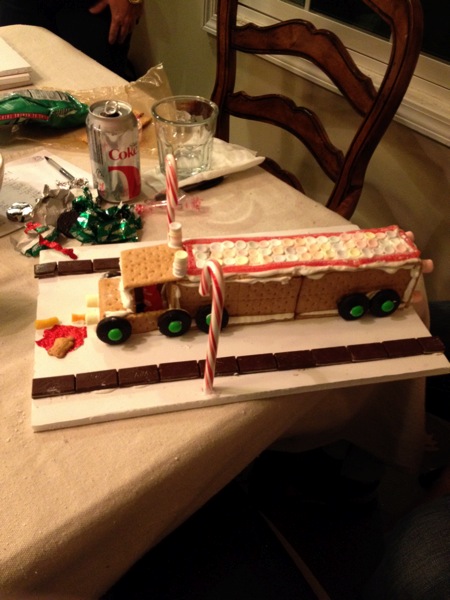 Santa needs to work on his driving skills. :)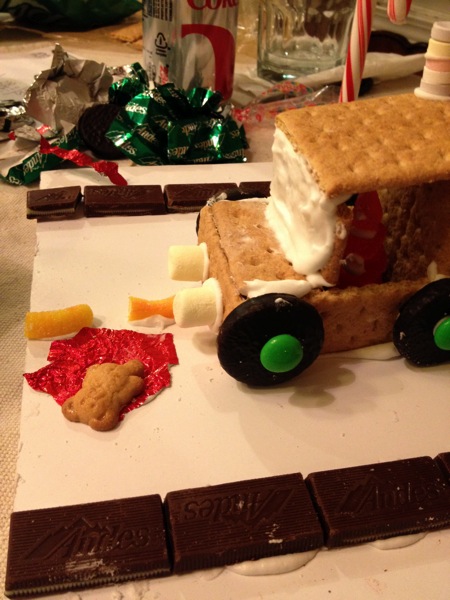 I was pretty proud of my cinnamon bear Santa :)