1. THIS DESK WAS FREEEEEEEEE!!!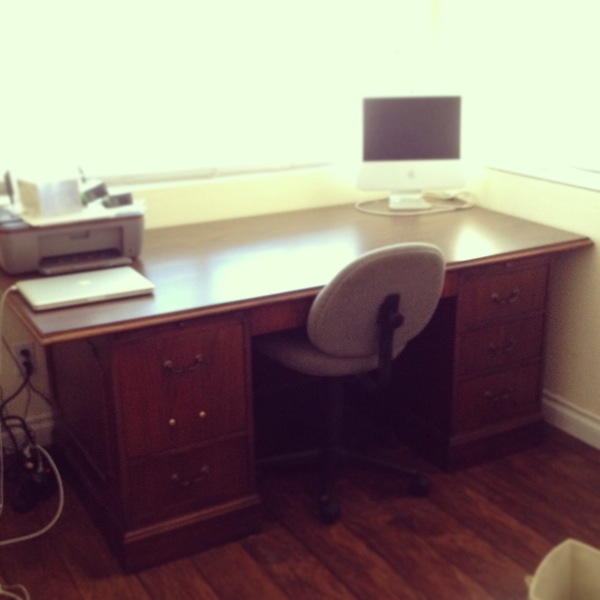 Isn't it gorgeous?! I'd been looking for a nice, solid desk with a large workspace and I finally found it. I originally thought that I'd have to buy an old one and paint it, but this baby was in such great shape that I'm leaving it as-is.
2. Our new puppy, Maverick!!! His owner posted about him on Craigslist and we went to go see him that night.
He crawled right into my lap and fell asleep…needless to say – we are smitten!
His mom is a purebred Chocolate Lab and his dad is an Australian Shepherd.
The night we met him, we had to wait a week to pick him up because he was too young to be separated from his mother. I looked at these pictures every day just waiting for the day he was OURS!
He's adjusting well and we are loving him. He sleeps through the night, is about 90% potty-trained, and knows the commands for sit, lay, stay, down, and no bites.
Has anyone else had luck with Craigslist?