Maverick is growing up!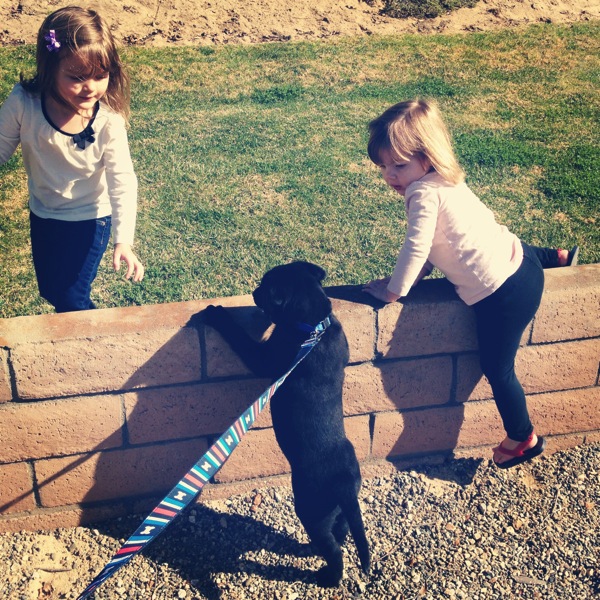 Lola especially loves to snuggle him while he sleeps.
She loves to say goodnight to him :)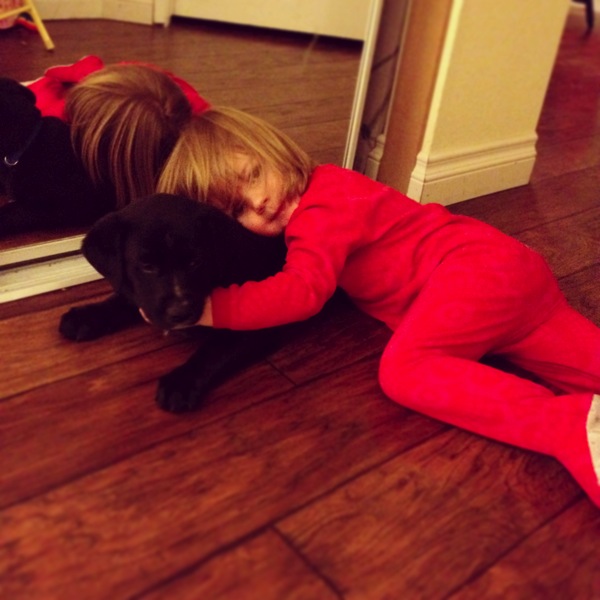 Those eyes!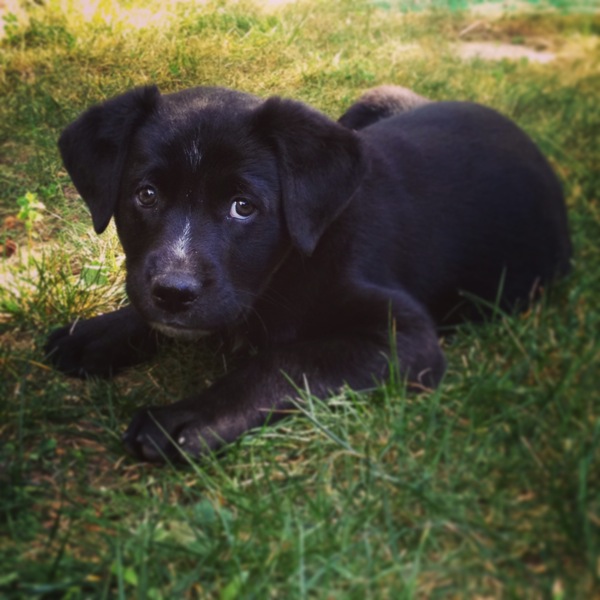 He loves to lick ears…Doing crunches was near impossible because I was laughing so hard!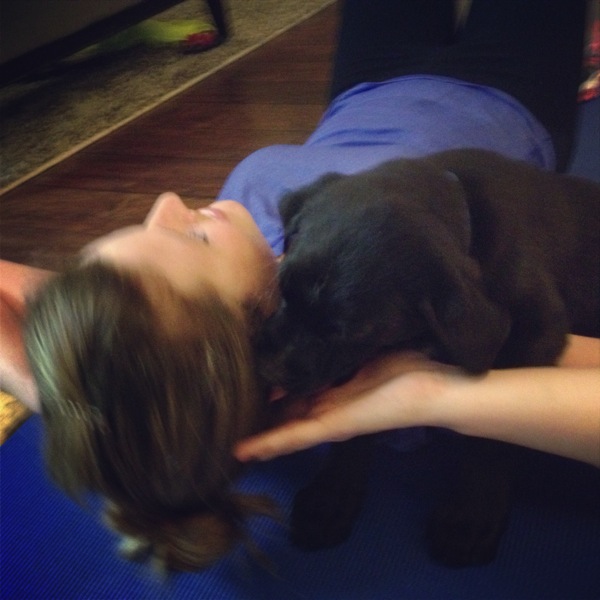 When he's tired of the girls harassing him, he'll go into my bathroom and fall asleep on the bath mat.
Lola asked me, "Where mine puppy?" When she found him, this happened :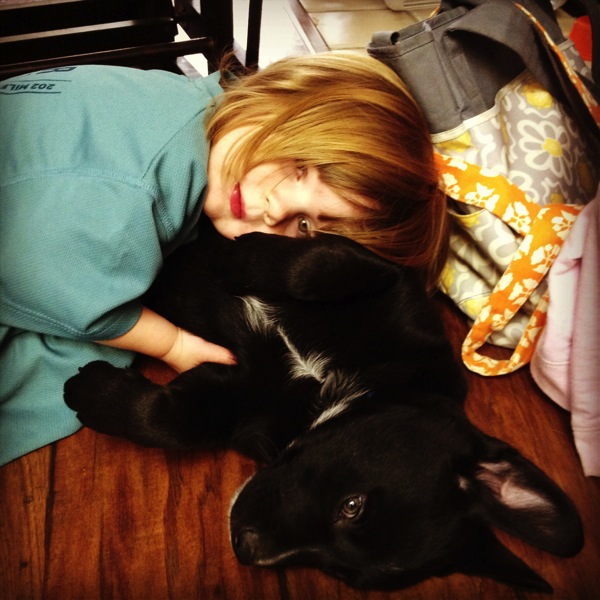 He LOVES to sleep under kitchen chairs with his head resting on a rung. It makes him snore and it's so funny!
Loves riding in-between his gals.
Once again with the ear licking :)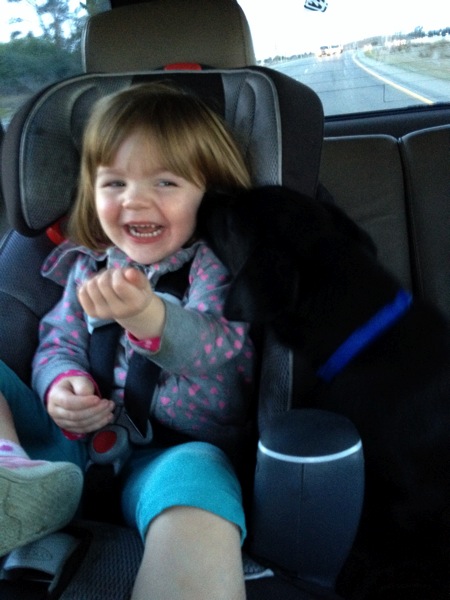 Loves to say, "Wake up momma!"
Took him running and had to drop him off after half a mile. He is getting better on the leash!
One night, he fell asleep in my hand! Ha!
Lola snuggling with the napping pup :)
He really pulls his weight around here, helping with dishes even.
Making sure the tire is sound.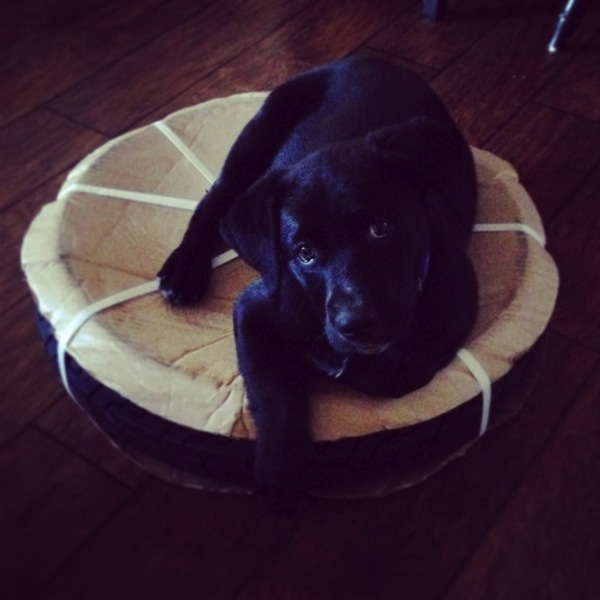 Making sure the suitcase is sturdy.
Making sure the girls' beds are safe.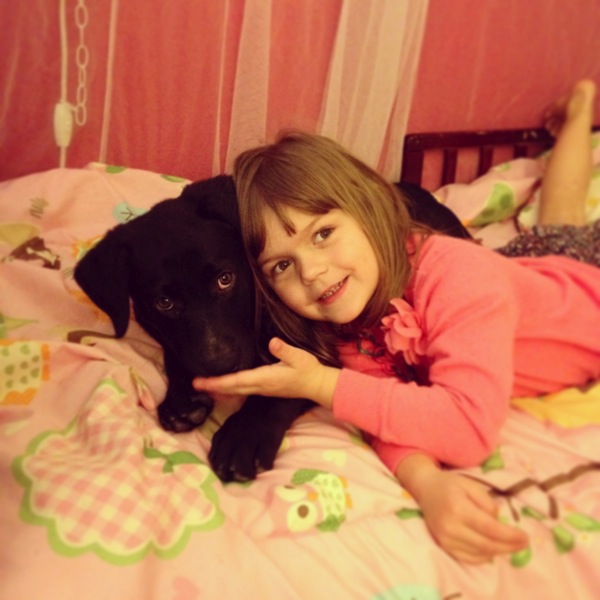 And the couch is soft enough.
We love our pup! He's been training well and knows sit, lay down, roll over, shake, stay, down, lay on your bed, go inside, no bites, no, and heel.
He's energetic and gets so excited to see new people but calms down after a while of petting and saying hello. He only has pee accidents if we haven't let him out enough. We did have to take away our area rug because he wanted to use it to pee on. I'm hoping we can re-introduce it once he's older…we'll see.