We recently had our family pictures taken and I am SO happy with how they turned out! The weather did not want to cooperate, but we ended up some gorgeous shots thanks to LK Photoshoots!
We were originally going to take these at the beach, but it was pouring rain there! So we tried some other locations and they worked out beautifully.
I was so impressed with Kirsi's vision and direction. She would take a handful of shots, then when the rain would start, she'd say, "Okay, let's go over here!" Then we'd hop in the car and chase the sunshine! She was also a natural with Ada and Lola. They can be stand-offish with people they first meet but they warmed up to Kirsi really quickly!
These girls adore their Papa!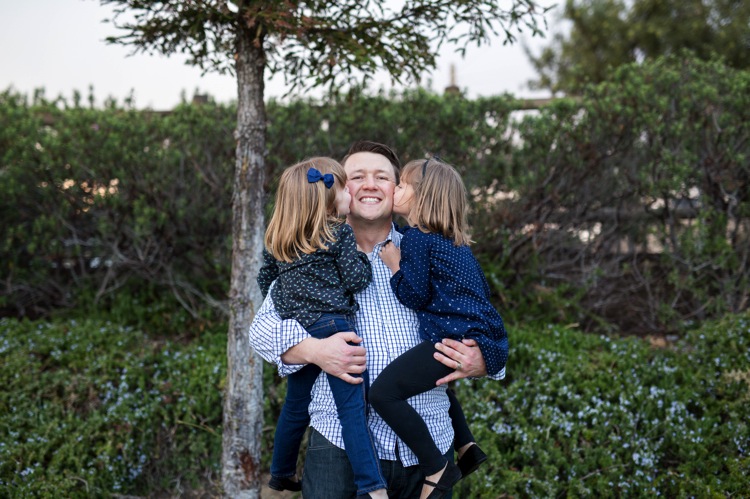 Nonnie and her girls :) 
I wanted 3 specific things from this session.
1. A new headshot – check!
2. A cute pic of my mom and the girls – check!
3. A great family photo – check!
If you need someone to take your family pictures, I highly recommend LK Photoshoots!