I participated in an Influencer Activation on behalf of Influence Central for Carter's. I received a complimentary gift card to facilitate my review and thank me for my participation.
Recently, Ada & Lola have been eating non-stop! Both of them have grown 1 inch this calendar year (already). Today is the first day of Spring, a time of renewal, so we decided to refresh their wardrobes. Ada's one pair of shorts were getting so tight and too short! Time for some new clothes.
Carter's has some really cute stuff right now! The girls agree: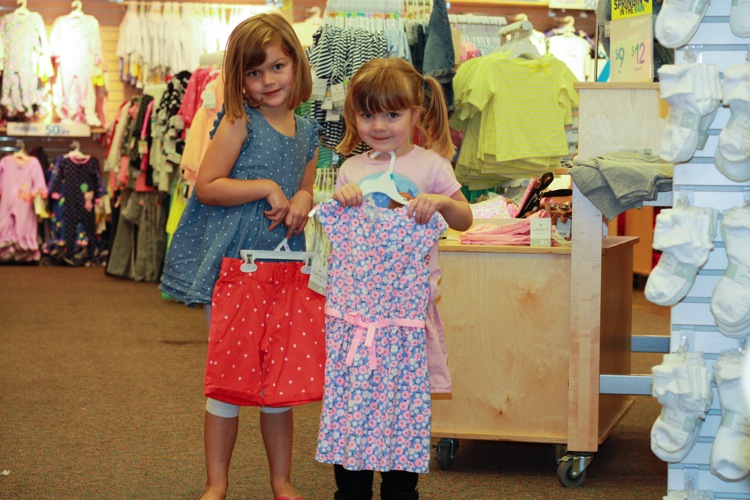 I love watching the two of them shop. Lola is checking the size on that dress :) She was so perplexed that she is 3 years old but wears a 5T.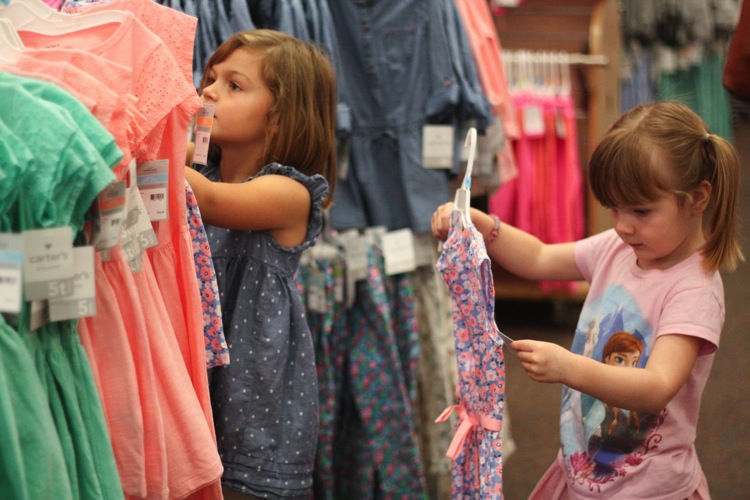 I love the bright, happy colors in their newest clothing line. The shirts & shorts (below) are a doorbuster deal at 2 for $6 or one for $8 through March 25th!
Fashion show in the dressing room! These two are so funny modeling all of their outfits. I have no idea where they got it from ;) I love my mom smiling in the background! And those Bermuda shorts that Ada's wearing? I want them in my size!!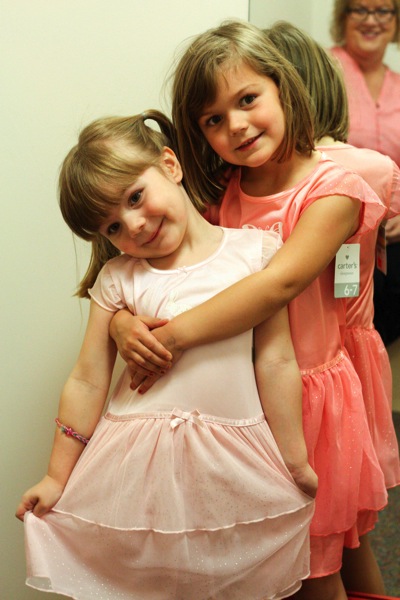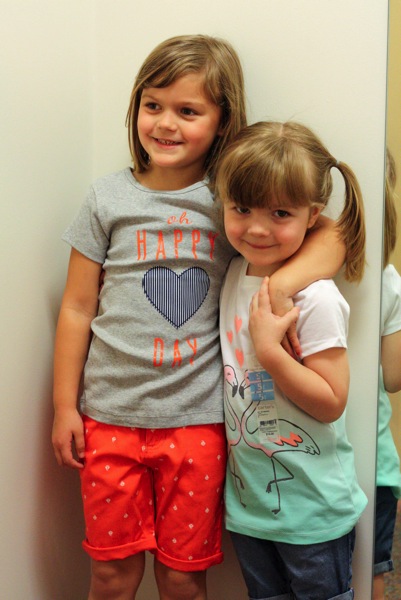 When my siblings and I were little, my mom would take us back-to-school shopping down in Oxnard. There was this lady that worked in the dressing rooms and she remembered us every year! We would try on an outfit, then walk out yelling, "Mommy! Mommy!" so that she could come approve or veto the clothes. The lady was always so tickled that we all called our mom Mommy still and say, "Oh I remember you kids! Mommy, Mommy! Come look at us!" :)
Check out these poses! Little models.
Ada showing us her foot :)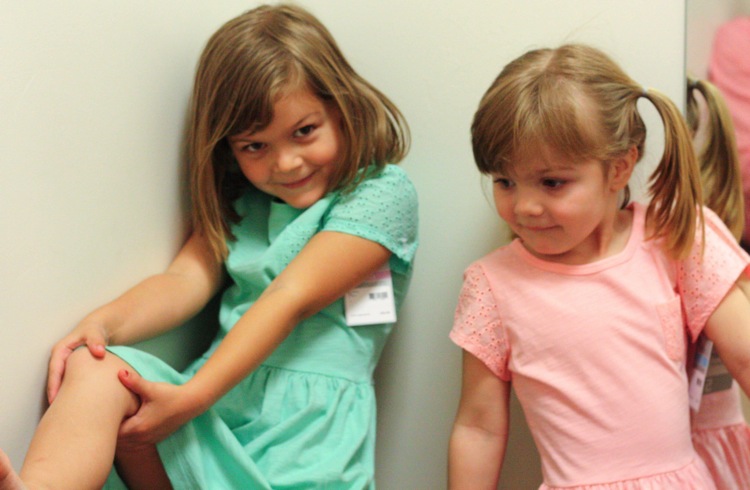 Silly sisters!
Here is a coupon for you to use on your trip to Carter's to refresh your children's wardrobes: