I received a Hawaiian Shaved Ice Home Pro Shaver to review and am an affiliate with Hawaiian Shaved Ice. I may receive a small commission if you shop through my links. As always, all reviews are 100% honest and my own! Thank you for supporting Kara J. Miller :)
Hawaiian Shaved Ice Home Pro Shaver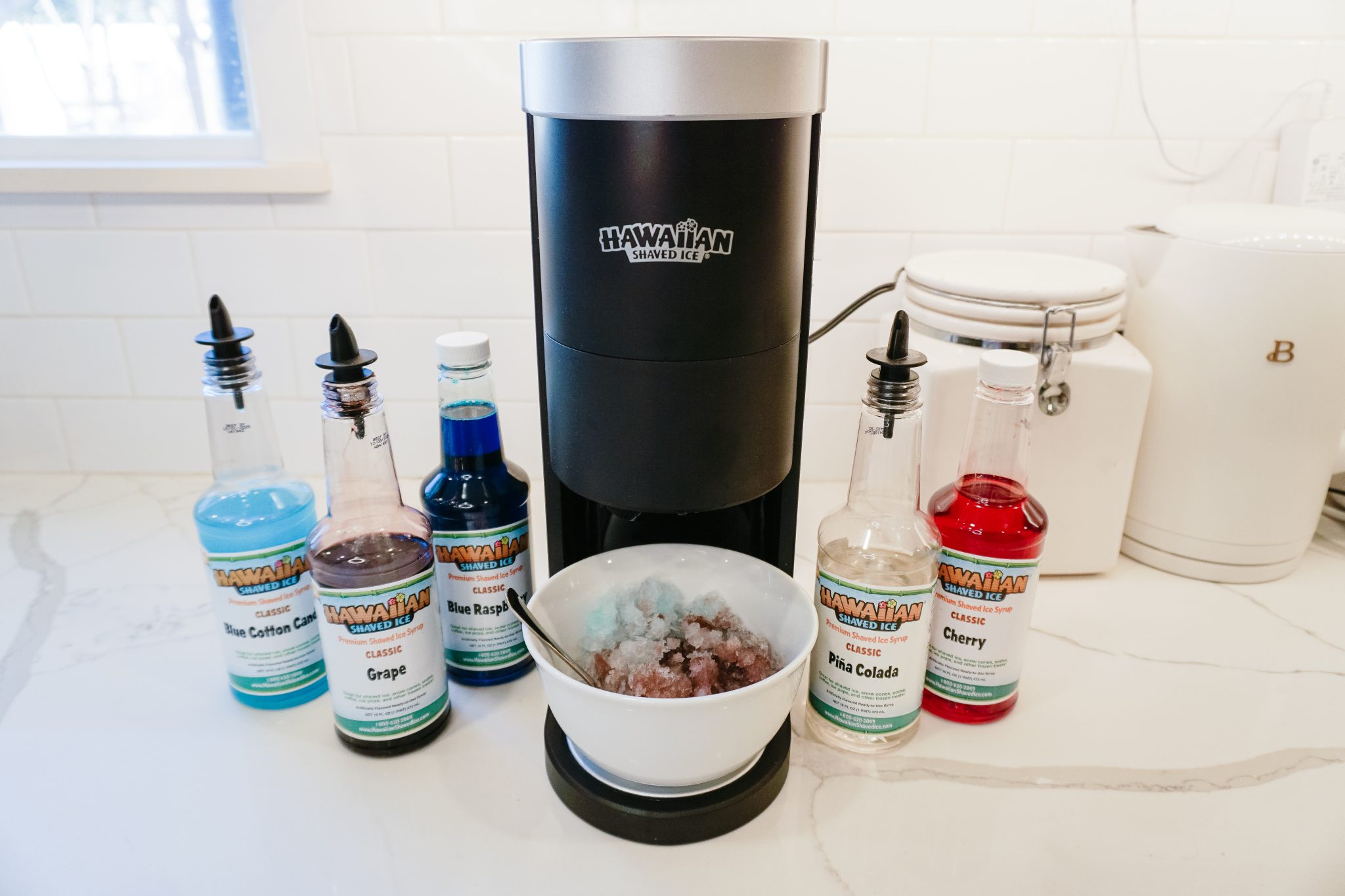 Have you ever had Hawaiian shave ice? It is one of the first things we get when we land on the islands! My middle daughter, Lola, was obsessed the last time we were on Kauai and wanted one every single day. We came pretty close to making her wish come true!
Since we live in California and can't have truly Hawaiian shave ice every day, we have the next best thing! A Hawaiian Shaved Ice Home Pro Shaver. It creates truly shaved ice, not just crushed ice. It is so fluffy and light! We love it so much that it has a permanent spot on our countertop (a BIG deal for me). The profile is very sleek and it hardly takes up any room at all.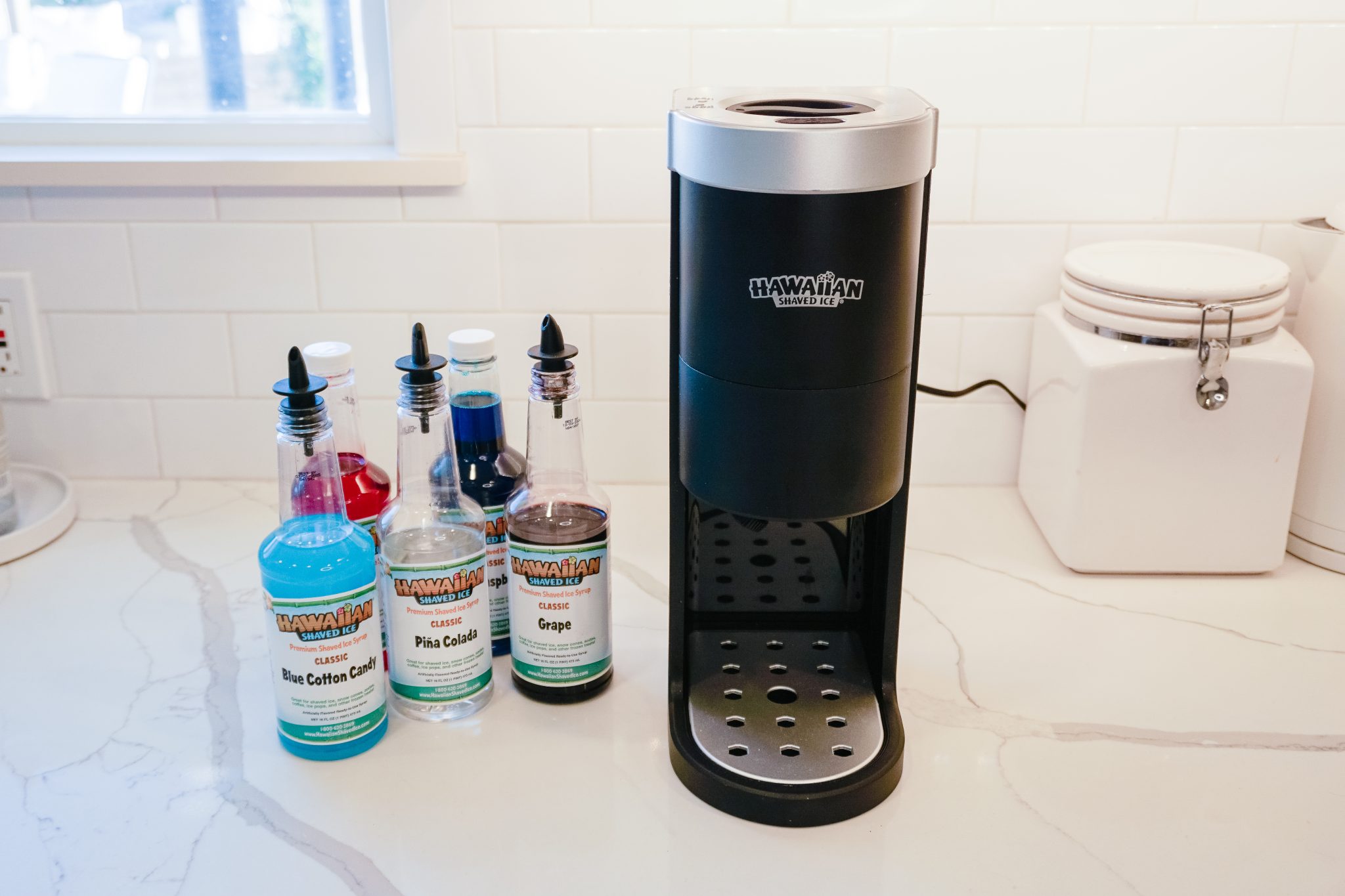 My whole family loves shave ice for a treat, and Hawaiian Shaved Ice syrups taste superior to any others we've tried! My personal favorite is piña colada with cherry or tiger's blood. Yum!
The Hawaiian Shaved Ice Home Pro Shaver comes with small plastic containers with lids for making the ice cube cylinders. We keep them filled and in the freezer so we can make shave ice any time we feel like it!
The ice block then goes into the top of the machine. Be careful with this step as you can see the blade where the ice will be shaved against.
There the ice block is inside, now you put the top back on and twist it to the lock setting.
Ready to make some shave ice!
Voila! Light, fluffy, delicious shave ice with grape, blue cotton candy, and piña colada syrup. With the push of one button (the black one in the bottom middle), the entire ice block is shaved down in seconds and you have a bowl full of snow! This bowl was gone right after I took this picture with three eager girls waiting for a bite.
The Hawaiian Shaved Ice Home Pro Shaver would make the perfect gift for any friend or family member! You will be the star of the party or neighborhood shave ice stand with this shave ice maker. Right now you can get 10% Off at Hawaiian Shaved Ice with code SHAVEDICE10 (restrictions apply) & also Free Shipping on Orders Over $10!