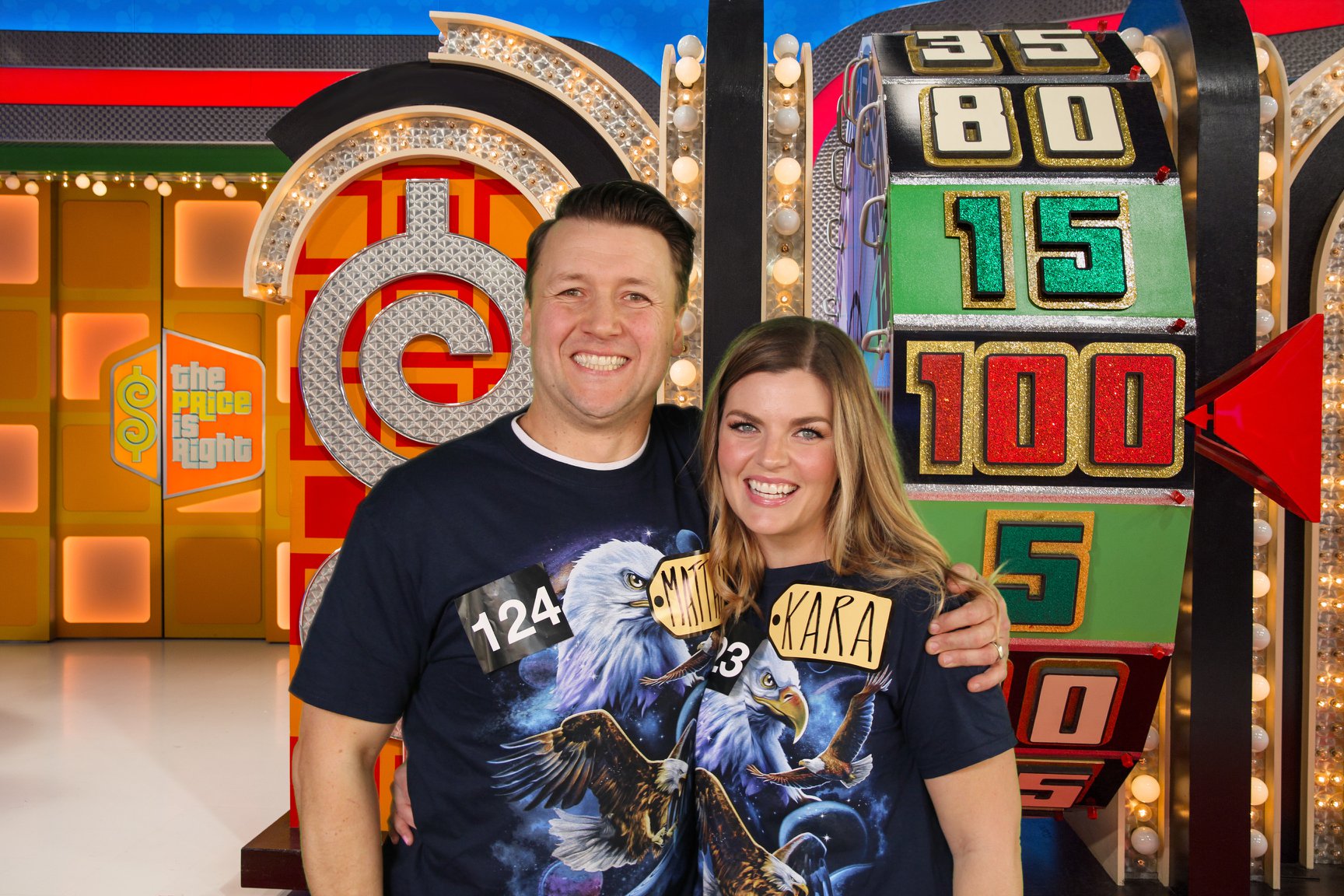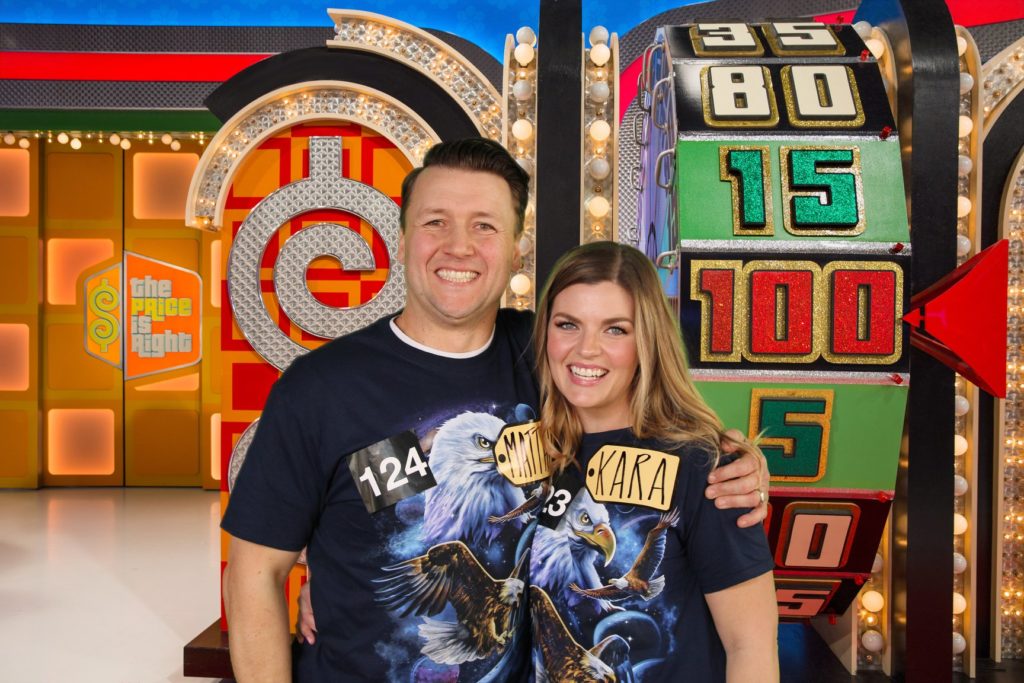 Have you always wanted to be picked to win on The Price is Right? Keep on reading and find out how!
How do I get on The Price is Right?
1. Tickets:
Head to On Camera Audiences to find tickets for the game show you want to be on. To get on The Price is Right, select the day and time you want to attend a taping. Read through all of the fine print and instructions carefully as this will tell you everything you need to know about when to park, what to wear, and when to arrive. As long as you have a ticket and are there on time, you will get into the taping.
2. Clothing
If you have watched The Price is Right, you know that people go all out with making t-shirts! If you are going down with a group, this is a great way to get noticed! My sister went for her 19th birthday and had bright red shirts made for everyone to wear. It worked! She was picked to come on down and made it all the way to the Showcase Showdown!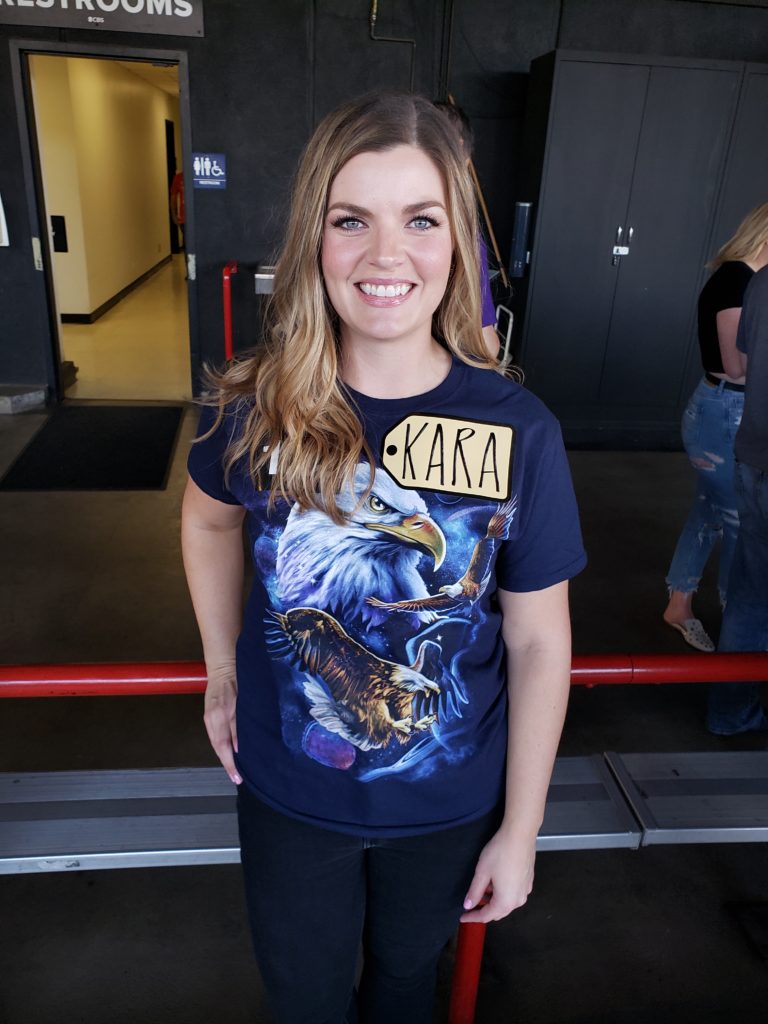 Matt and I didn't have the time or desire to make our own shirts, so we went to Walmart and I found these awesome bald eagle t-shirts! I knew they would look amazing on camera and stick out. It worked for us, we got complimented on them all day and Matt was chosen to come on down!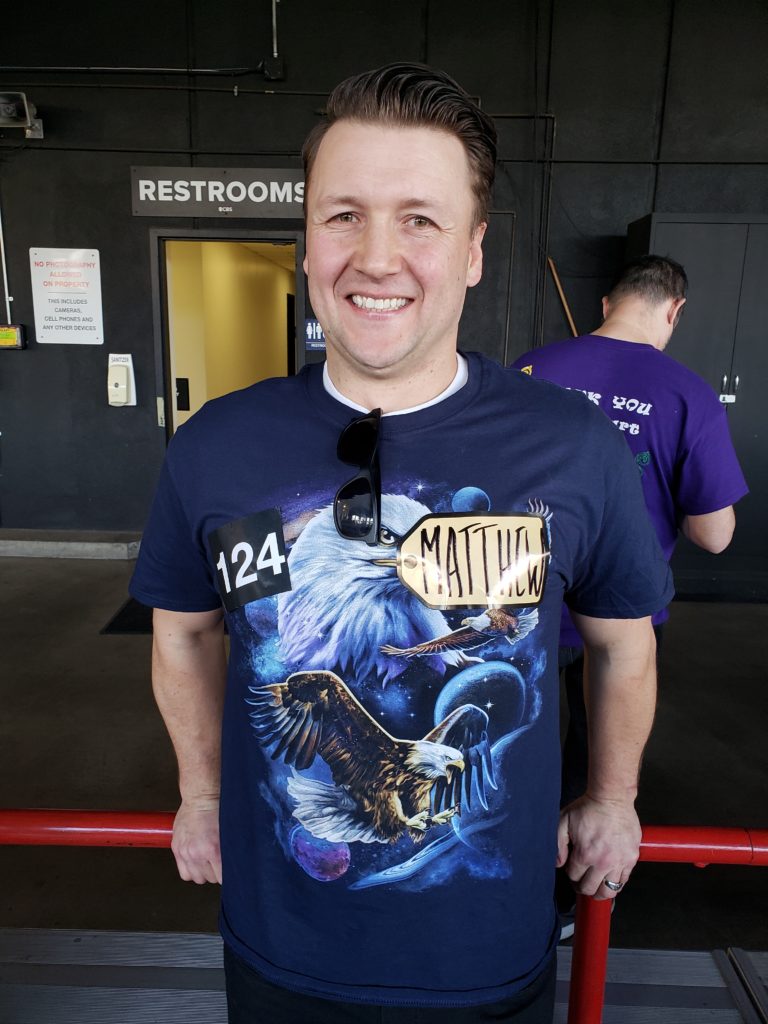 3. Positive Outlook
This should be number one! Being kind to people and having a positive attitude will get you really far in life. The whole time you are waiting in line, you are being watched. At one point, you will line up and a man named Stan Blits will walk down the line and talk to each person individually. He is important! We called him by name and talked with him. Luckily for us, he likes pizza :) Be yourself, be energetic, be happy, and excited to be there! I will tell you that two of the biggest winners on our show were the two guys high-fiving everyone that passed by and talking with everyone! Matt was so amped that he could barely sit down. He was bouncing out of his seat!
Note that you will be there for approximately 6 hours. We arrived for the 3:00 PM show and didn't get out of our taping until 8:45 PM. It is important to keep your energy levels UP the whole time you are waiting outside and in the audience! There are snack bars where you can purchase drinks and snacks. I had some Hershey kisses in my purse to snack on :)
The picture below is after the show. They write your name on a big poster board because you can barely hear the announcer calling your name to come on down for a chance to win on The Price is Right! Then if you win a car, they give you a license plate cover that says, "I won this car on The Price is Right!" Matt won a Wüsthof knife set, a kitchen cart, $1,000, and a KIA Soul!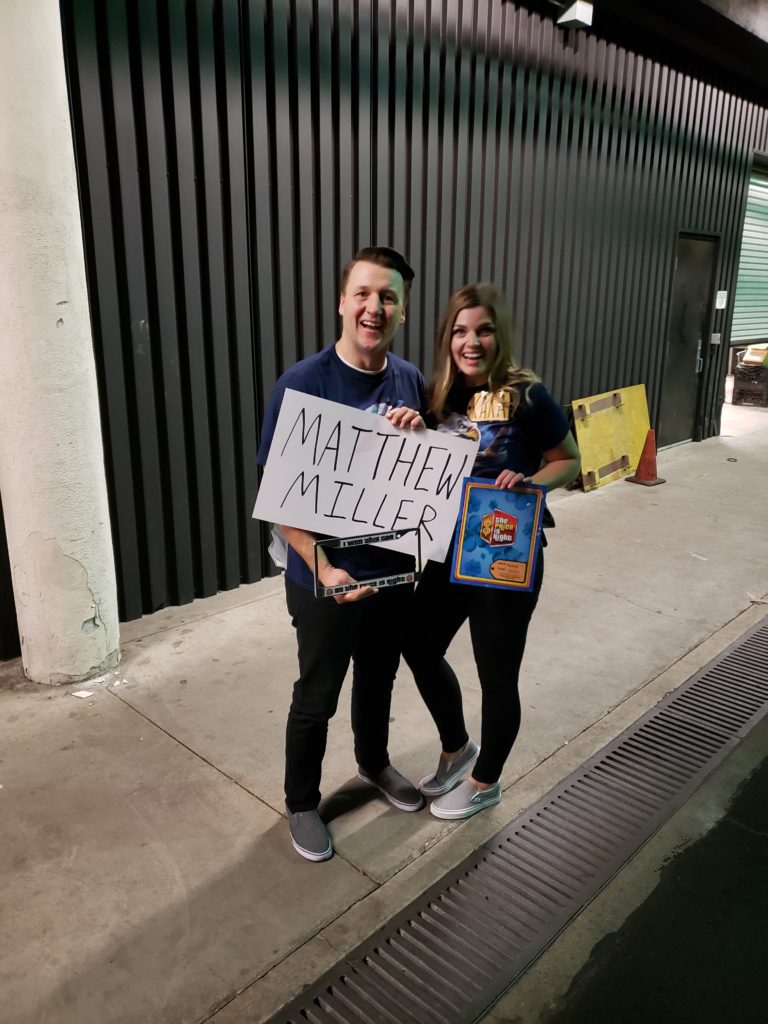 Have you ever been on a game show before? I was on Wheel of Fortune in 2017 and it was a dream come true! See my article "How to Become a Contestant on Wheel of Fortune" here. Good luck!!
Here is Matt's game, "That's Too Much"
And here is his full Price is Right episode. Drew said that they would be on the internet forever, I think he was right!