This is a sponsored post brought to you in partnership with Best Buy. As always, all opinions are 100% mine.
Have you seen or heard of the Jetson Quest Electric Scooter at Best Buy? It may look like your regular run-of-the-mill scooter, but it is so much more!
It has a 250W hub motor that lets you travel up to 18 miles at 15 miles per hour! That is really fast if you think about it. I would have loved this scooter while I was in college to get around campus. When my daughters are older, I think they would like to ride a scooter like this. Who am I kidding, they would like to ride it now! But with that speed, I'd like them to be a little older. The recommended age is 13 years old for safety reasons. The Jetson Quest Electric Scooter can also hold any rider weighing up to 220.5 lbs! Pretty impressive for its size and perfect for any high schooler or college student.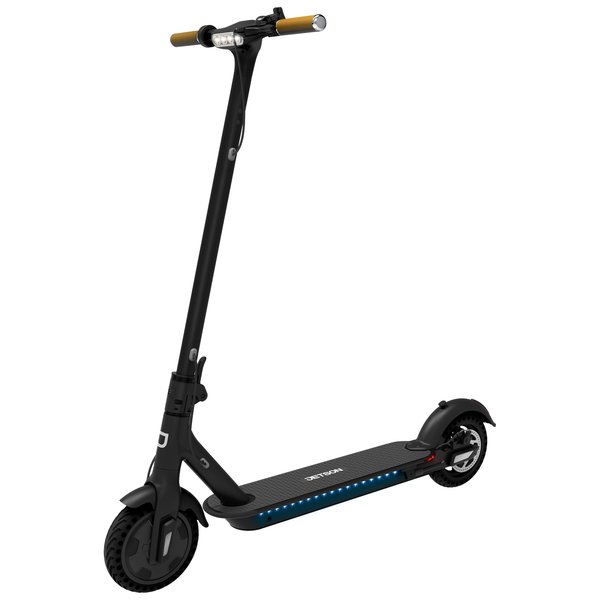 The Jetson Quest Electric Scooter has a disc brake for maximum stopping power, solid tires that help absorb shock and give you a smoother ride, and an LED display that shows your speed and battery life.
I think my favorite part about this scooter is the bright LED headlight and colorful deck lights keep you safe while riding at night. Make sure you wear a helmet, too! I'm such a mom.
Look at how small it folds down with the easy-fold system (below). Perfect for stowing under a desk, storing in the closet, or putting in your trunk. Have you ever had the chance to ride an e scooter before?
Shop this Jetson Quest Electric Scooter and other e scooters, bikes, and boards here.