I received a complimentary Leap Frog LeapTV to review. As always, all opinions are 100% mine.
We had so much fun trying out the new Leap Frog LeapTV! We invited over some cousins and friends, ate pizza, popcorn, and juice boxes. PARTY!!
LeapTV is so much fun! It's not just a video game, it's educational as well. Kids learn about letters, shapes, rhyming, and numbers.
Every player gets a turn, and the levels of difficulty are based on the age of the player.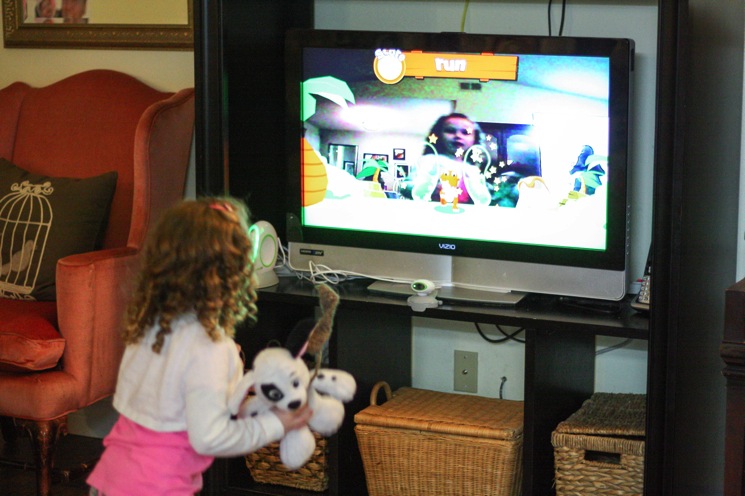 One of my friends said that this might have to be a certain little girl's Christmas present because she liked it so much!
The kids LOVED seeing themselves on the screen. Some of the games go purely by the camera and others require the controller.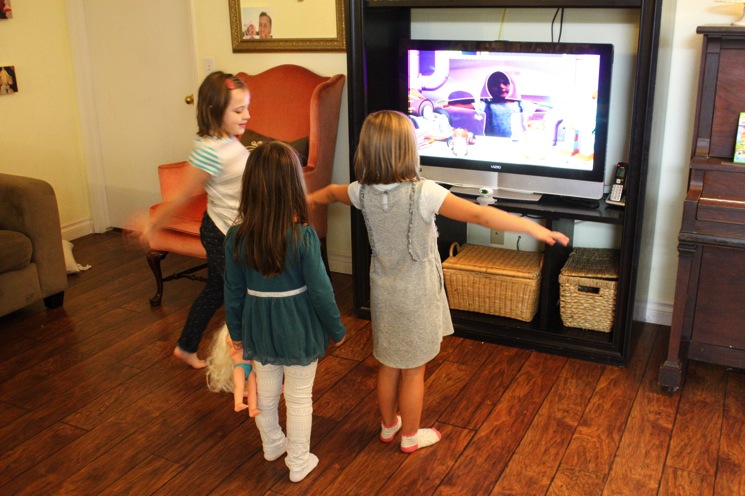 Some of us took it very seriously,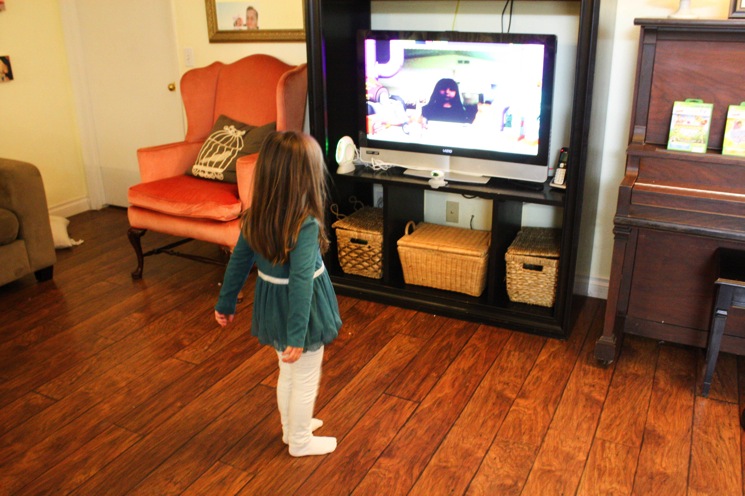 while some of us needed our Mommies to help out.
We all had a blast dancing, learning, and playing!
This is a perfect gift for any child ages 3-8 on your Christmas shopping list. We are huge fans of LeapFrog in this home and are happy to report that they have made another toy that makes learning fun!
Evelyn is a pro, check her out in action: