We're going digital with the Miller Christmas Card for 2019! I decided early on to take cards off of my plate this year to have a more simple Christmas season. I am loving receiving all of your cards, though! Maybe next year I will go back to sending physical Christmas cards, we'll see. For now, here's a recap of our year! We took our family photos on the beach in Santa Barbara, right near where Matt proposed to me thirteen years ago. Cherry of Flytographer took them and I love how they turned out! Use code KARAMILLER for $25 off your Flytographer photo shoot.
2019 was a year of growth. We learned a lot and grew a lot!
April saw us open a second Bravo Pizza location in Santa Maria! We now have one restaurant in Lompoc and one in Santa Maria. It has been a huge adjustment and learning curve but we are so grateful! Matt runs the day-to-day running between the two restaurants making food, ordering supplies, managing employees, paperwork, etc. Kara continues to run the website, marketing, and social media side of the business along with working with brands on her blog and social media and keeping things running on the home front. Matt and Kara serve in Primary at church as Ada's teachers and love it!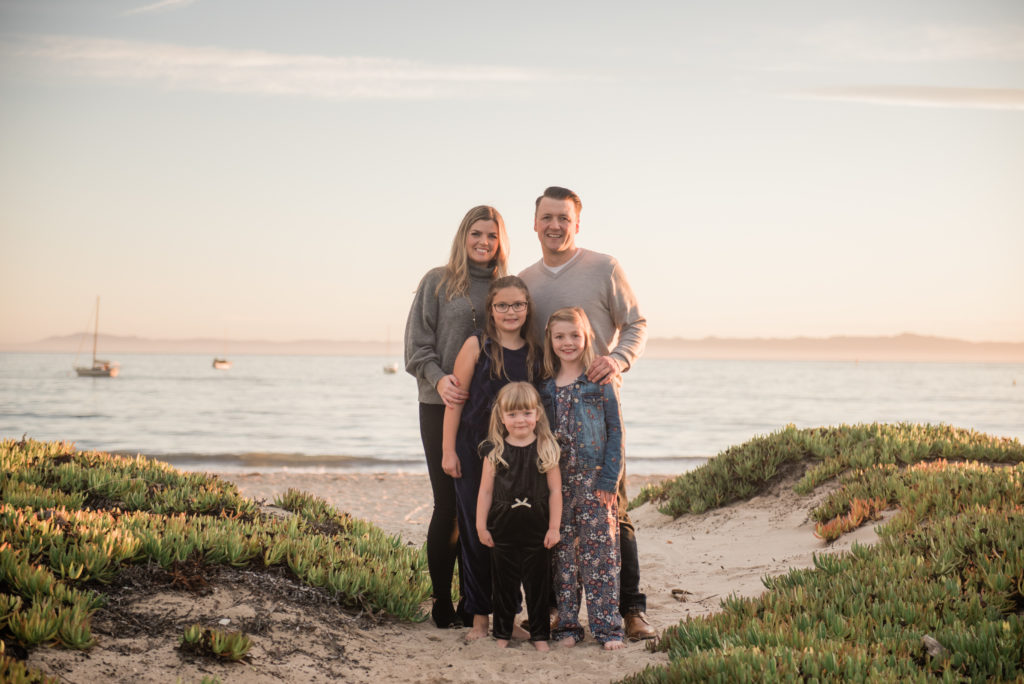 We took trips to the Los Angeles Temple, Disneyland, Mexico and Catalina Island on a Carnival Cruise, and spent time with friends and cousins. Kara went to Austin, TX and Nashville, TN for blogger conferences and took a most relaxing trip to Kauai with her mom. She is grateful for her husband and village of people who helped make that possible!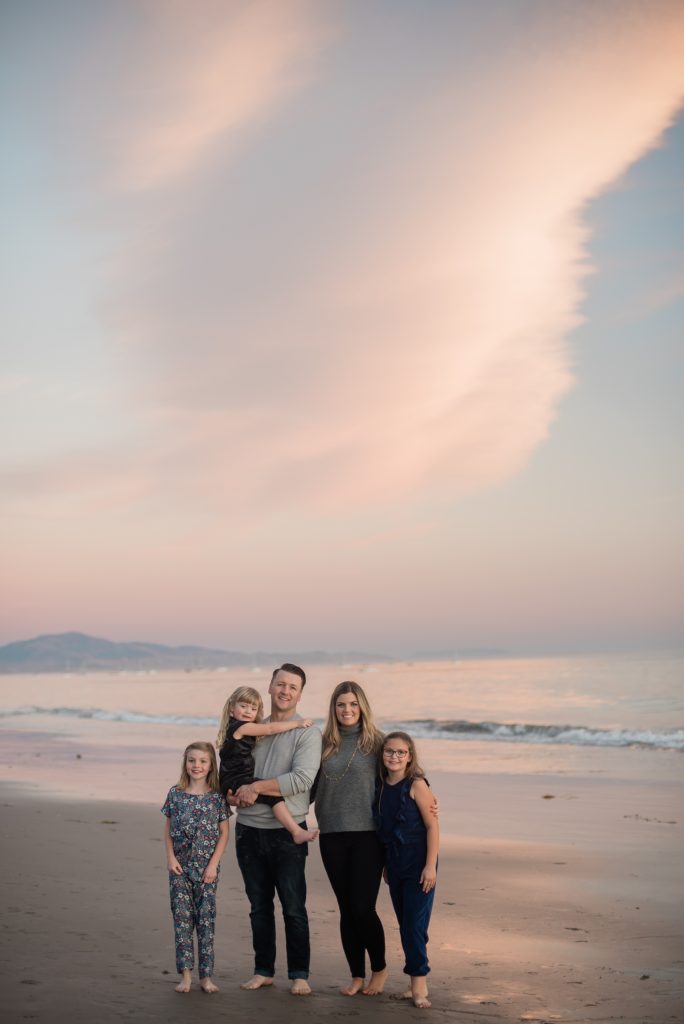 We had a leak in our downstairs bathroom which led to months of construction and workers in and out of our home. We are grateful for homeowners insurance and our nice new shower :)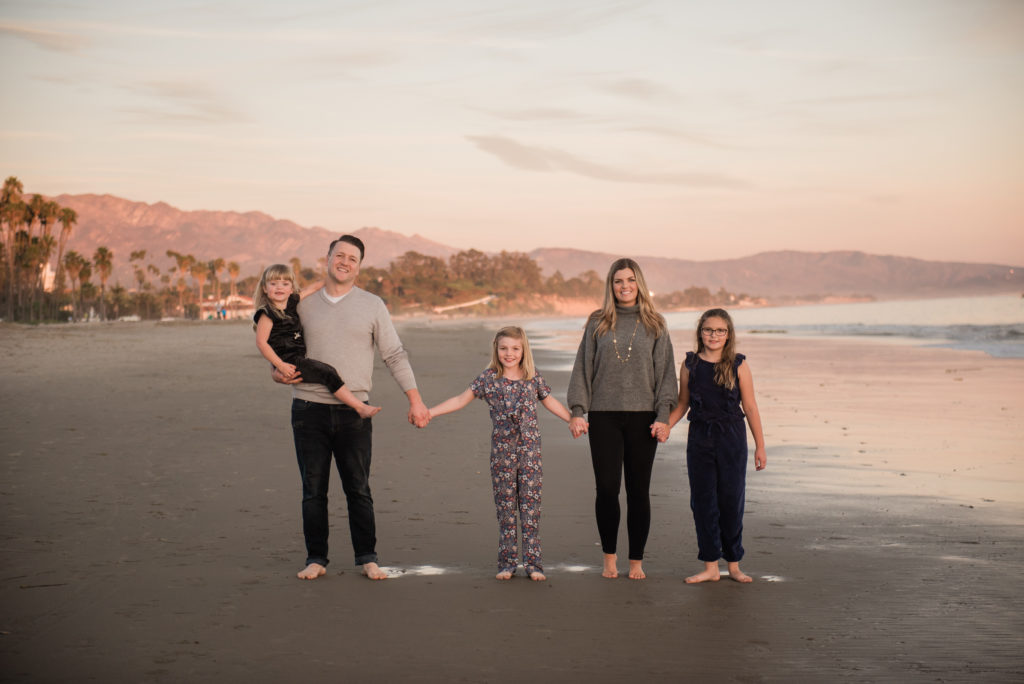 Ada (10) – loves 4th grade, has enjoyed water polo, swim lessons, and learning to play the flute in band. She tried out for the school district play and will play 6 different parts in Mary Poppins in the Spring.
Lola (8) – loves 3rd grade, art, P.E., swim lessons, and reading. She chose to be baptized by her dad as a member of The Church of Jesus Christ of Latter-day Saints! It was a lovely day shared with our friends and family.
June (3) – potty trained this year, no more diapers in the Miller home! She is sweet and salty. She can melt your heart and the next minute give you a run for your money. She has enjoyed doing a preschool co-op once a week with a group of her friends, playdates at the park, trampoline park, and gymnastics gym. She did not enjoy swim lessons and spent the hour walking back and forth from her sisters' classes to say hello.
We are so grateful for this time of year to reflect on the birth of our Savior. We are thankful for our health, faith, freedom, family, and friends. We hope you have had a wonderful year and have a Merry Christmas and Happy New Year surrounded by the ones you love!