I got a call from my mom last week. She said, "Why isn't your lemon butter salmon recipe on the blog?" Umm…all I could say was that I've been busy! Called to blogging repentance by my momma :)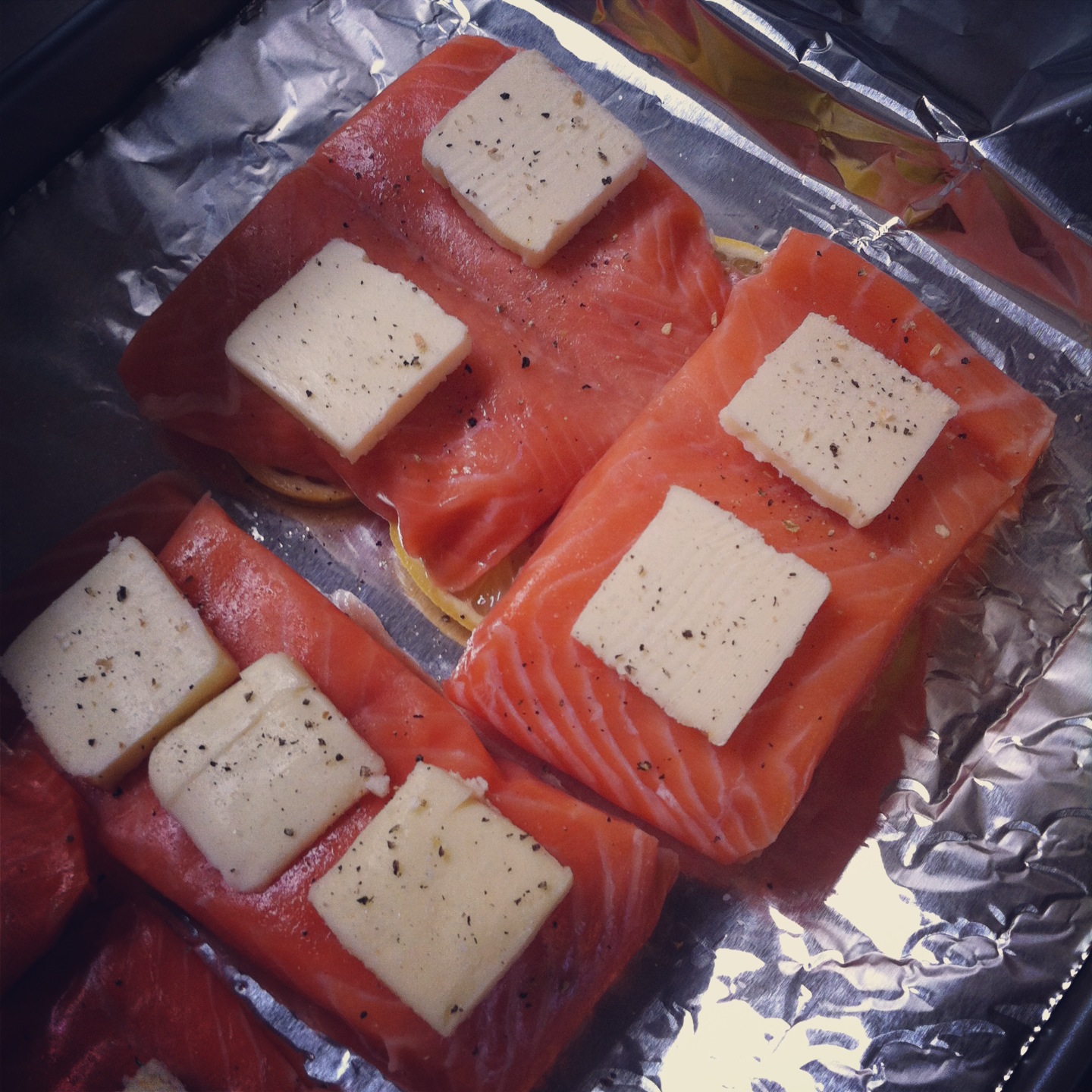 I found this on Pinterest and thought it looked so easy that I decided to make it for our friends. They have children ages 4-8 and they all ate it up…my girls included! I served it over brown rice, with a green salad, and these dinner rolls. I have since made this Lemon Butter Salmon many times over the years. It is such an easy, crowd-pleasing dinner!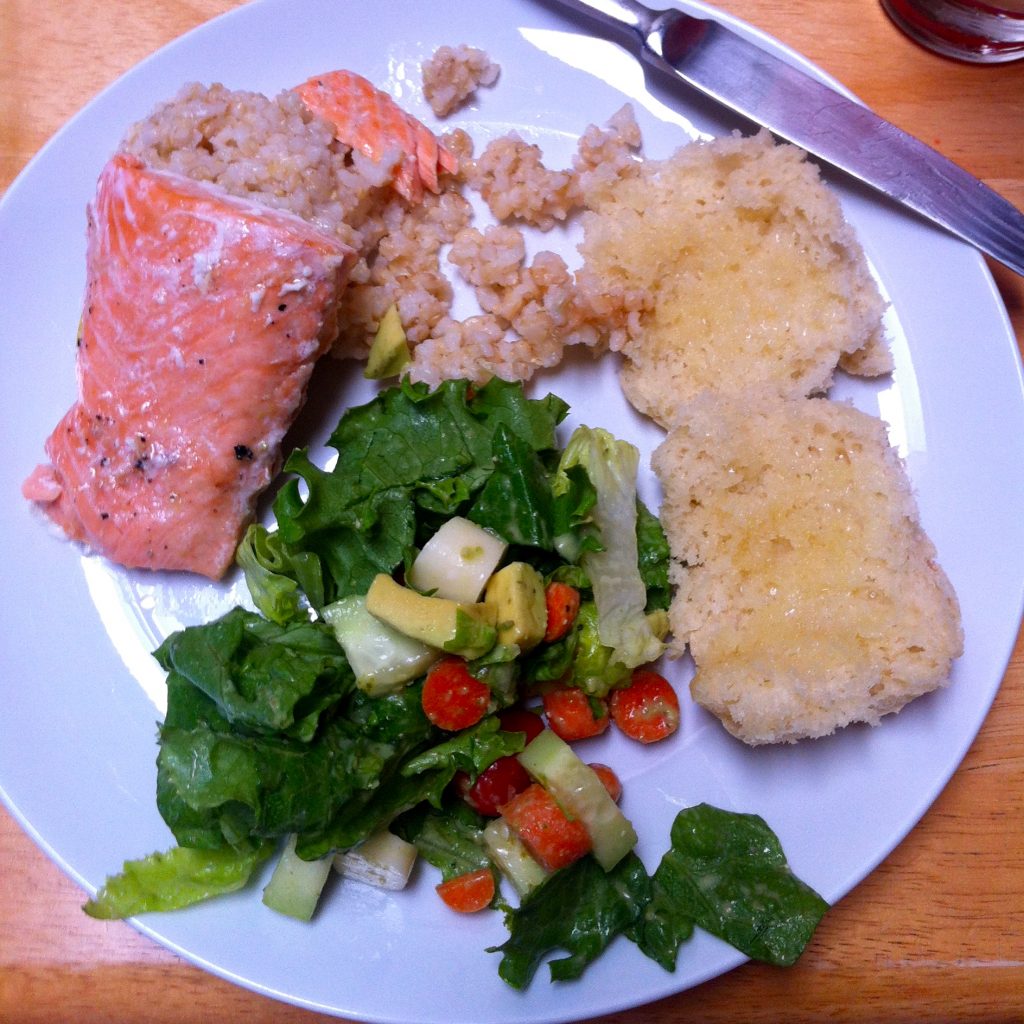 Lemon Butter Salmon
Ingredients
3

lemons

sliced

1/2

cup

butter

sliced into half Tablespoon pats

6

fillets of salmon

Salt

Freshly ground pepper
Instructions
Preheat oven to 350 degrees. On a rimmed baking sheet, line heavy duty tin foil with enough overlapping to make a pouch. Lay lemon slices down, then top with salmon. Place pats of butter on top, then season with salt and pepper. Lift foil up and fold tightly to make a nice little cooking bag. Bake for 25 minutes, or until cooked to your liking. Enjoy!