This is a sponsored post in partnership with Dole and Disney. All opinions are 100% my own. I am so excited to be giving away a fun box of goodies from Disney's Frozen 2 in collaboration with Dole & Disney!
Dole & Disney Partnership
Did you know that Dole and Disney have been associated with one another since the 1960s? It's true! I learned this and so much more when I had the privilege to attend an event with Dole and Disney at the beautiful Four Seasons Resort in Westlake Village, California. 
The partnership began when Dole sponsored the famous Dole Enchanted Tiki Room at Disneyland Resort. If you haven't had a Dole Whip Float, you have to try one the next time you are there! It's the perfect refreshment on a hot day.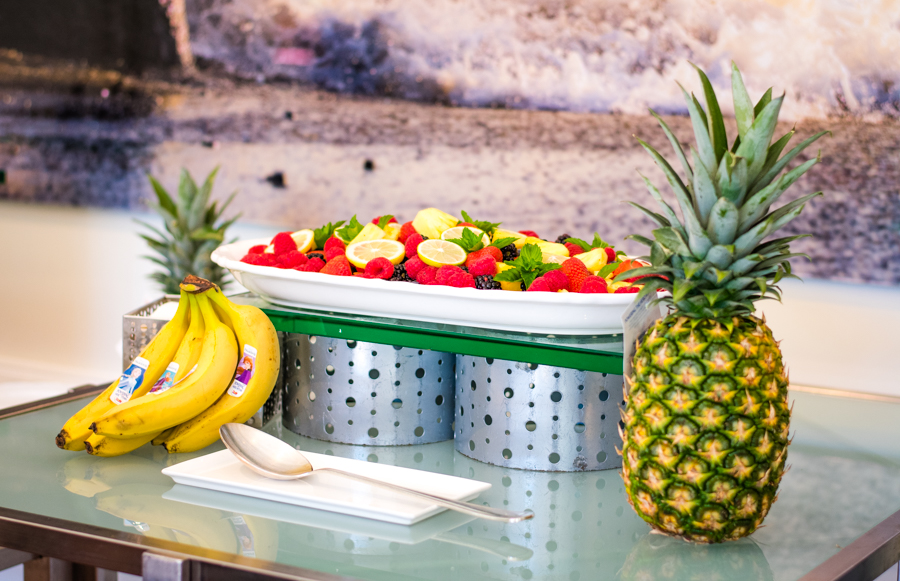 Since then, Dole and Disney have continued their alliance. You can now find Disney characters on bags of DOLE® Pineapples, Bananas, Vegetables and Salads. The goal is to help families choose to eat healthier food! How do you choose healthy food options for your family?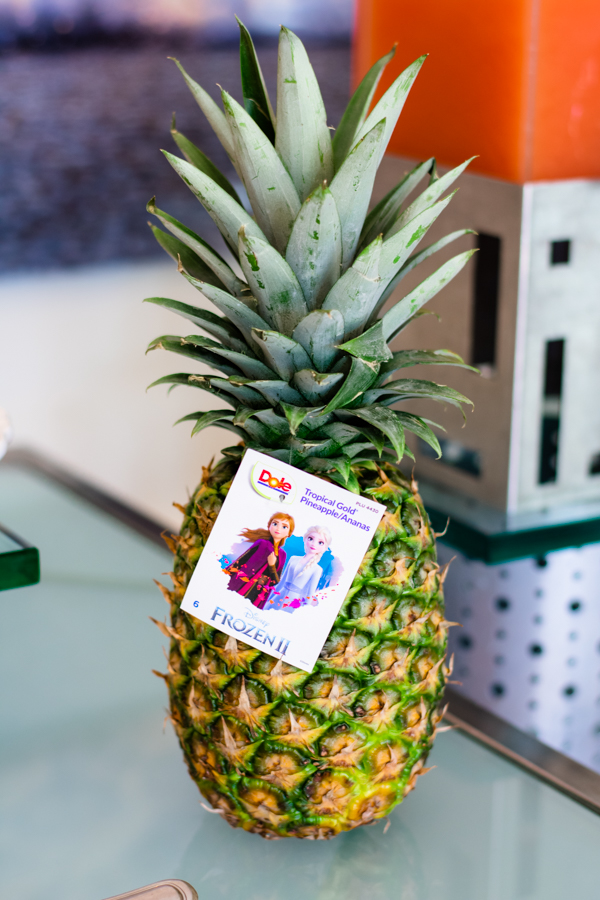 Collect all of the unique DOLE® Banana stickers featuring Disney's Frozen 2 characters now in stores. Click here to print out the collectors sheets. Can you find all 20?
Dole Blogger Summit
While at the Four Seasons, us bloggers were able to make a variety of healthy recipes in the beautiful kitchen. We all had major kitchen envy! It's spacious and gorgeous. These Frozen Banana Split Cups were my favorite, because chocolate of course! I would love to make them again with my Lola who loves chocolate dipped strawberries. Click here for the recipe.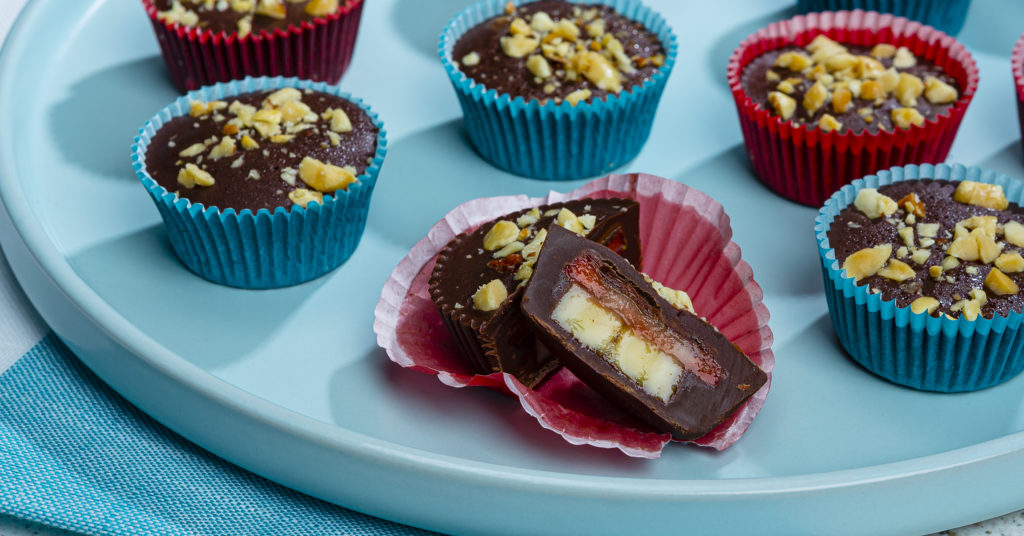 One of my favorite takeaways was that the biggest indicators of living a long life are: being breathless for seven minutes a day and eating a plant-forward diet. I also learned that one cup of salad greens equals one serving of vegetables. I can do that; work out and be breathless for seven minutes a day and try to get those ten fruits and vegetable servings in.
Dole & Disney's Frozen 2 Giveaway!
In collaboration with Dole & Disney, I am giving away a Prize Pack full of official Disney's Frozen 2 and Dole products to one lucky reader! Watch my unboxing video below to see everything included in the box, then enter the giveaway using the widget below. Good luck!
Please note that this giveaway is not affiliated with Dole or Disney in any way.  Dole is simply providing the prize.
Dole & Disney's Frozen 2 Giveaway